Best Bets for the 2021 Wawa 250 – NASCAR Xfinity Series

This weekend, the NASCAR Xfinity Series embarks on one of the wildest races of the season.
The drivers will take their talent to Daytona International Speedway for the 2021 Wawa 250. Daytona is so unpredictable because one big wreck can take out the top contenders.
Fans can watch the race Friday, August 27 at 7:30 p.m. ET on NBCSN. The 250-mile race will consist of an even 100 laps.
The draft is the ultimate equalizer at Daytona. It allows the smaller teams to catch up and compete with the top guys.
It's tough to predict Daytona, but the volatility makes for some fun wagers at the top NASAR betting apps. Here are my top betting picks for the 2021 Wawa 250.
A.J. Allmendinger (+800)
A.J. Allmendinger is riding quite a wave of momentum right now. Since the Olympic break, Allmendinger has finished second, second, and first. I'm no rocket scientist but I'd say that's pretty good.
There was a time in his career when Allmendinger was just a road course specialist. However, the 39-year-old has a pair of victories this season on ovals, including last weekend at Michigan.
He led 70 of 139 laps and passed Josh Berry on a late-race restart to steal the win at Michigan. That gives him three this season as he tries to run down Austin Cindric for the top spot in the standings. The good news for Allmendinger is he has one of his best tracks coming up.
Since joining Kaulig Racing in 2019, Allmendinger has been money at Daytona.
In his first race, he crossed the finish line third but NASCAR disqualified him after he failed post-race inspection.
In the Summer race last season, Allmendinger held the lead going into turn three on the final lap. Contact with his teammate sent Allmendinger spinning into the wall. He went on to finish 15th.
Earlier this season, he finished fifth at the track.
There's no doubt Kaulig Racing is strong on Superspeedways. Look for Allmendinger to carry his momentum into Daytona. He starts from the pole on Friday night.
Justin Haley (+800)
A.J. Allmendinger may be Kaulig Racing's best overall driver, but when it comes to Superspeedway racing, Justin Haley may have the upper hand.
In his first career Xfinity Series race at Daytona, Haley crossed the finish line first but NASCAR said he passed below the double yellow line.
The following season (2019), Haley finished 17th and second in the two Daytona races, respectively. Last season, Haley went on an insane run on both Superspeedway tracks.
Check out his stats.
| | | |
| --- | --- | --- |
| Race | Finishing Position | Laps Led |
| Daytona 1 | 6th | 0 |
| Talladega 1 | 1st | 16 |
| Daytona 2 | 1st | 9 |
| Talladega 2 | 1st | 2 |
It's interesting because he didn't lead a lot of laps in any of his three wins. However, he positioned himself at the end of each race. After all, you only need to lead the last lap.
This season, Haley hasn't been as strong on the Superspeedways. He was running top 10 at Daytona in February before a big wreck with under 20 to go ended his hopes.
Haley finished eighth at Talladega this season, but that race ended early due to rain. Who knows what happens if it doesn't end early.
There's a reason Haley is one of the four favorites this weekend. He'll roll off the grid ninth.
Jeb Burton (+1200)
Well, we've gone with two Kaulig Racing drivers. Why not add in the third?
Jeb Burton may be a little behind because he joined this is his first season with the team. However, his Superspeedway success began before that.
In 2017, Burton finished fourth at Daytona driving for JGL Racing.
He didn't make another start at Daytona until 2020. Driving for JR Motorsports, Burton led a race-high, 26 laps but he crashed while running inside the top-five with seven laps to go.
This season, Burton finished fourth at the track.
While Burton has had success at Daytona, Talladega is definitely the better of the two Superspeedway tracks.
Check out what Burton has done in his last two starts at Talladega.
| | | |
| --- | --- | --- |
| Year | Finishing Position | Laps Led |
| 2020 | 3rd | 8 |
| 2021 | 1st | 20 |
Last season, he held the lead on the final restart before losing control of the race and dropping back to third.
Burton avenged his 2020 defeat by winning the rain-shortened Talladega race this season. I should note that this was his first Talladega race with Kaulig Racing.
Betting on Burton is essentially the same as Allmendinger and Haley but he comes at a discount. I feel pretty good about his chances this weekend. He starts 13th.
Jordan Anderson (+10000)
Daytona is a true wildcard. It allows bettors to get creative and pick drivers they usually wouldn't consider. That's where Jordan Anderson comes in.
Anderson has actually never raced at Daytona or Talladega in the Xfinity Series. However, I'm not picking him because of his Xfinity Series stats. I'm going with Anderson because of his success in the Truck Series.
He put himself in a great spot to win the 2020 season opener at Daytona. He pushed Grant Enfinger ahead of the field on the final lap. When Anderson pulled to the outside to pass him, Enfinger moved Anderson up the track and into the wall. Enfinger beat Anderson by 0.010 seconds.
Last season, Anderson seemingly came from nowhere on the final lap to nearly steal the win. He was outside the top 10 when they took the white flag.
A big crash on the outside opened up the inside as Anderson flew off turn four and came within a car length of winner Ben Rhoades. This time, Anderson lost by 0.036 seconds.
It's tough to come that close and not win but it shows he knows how to get around Daytona.
I know it's a different series, but I'm not worried, especially at these odds. He'll start 18th on Friday night.
Betting on the 2021 Wawa 250
Daytona is so unpredictable that it's nearly impossible to pick a winner.
There are certainly those that are better than others, but it doesn't mean they'll run away with the victory.
Saying that, I do feel confident with the guys I picked. The Kaulig Racing cars are tough to beat at Daytona and I don't expect that to change.
Since it's Daytona, I feel like I needed one long shot and Jordan Anderson fit the bill.
For more NASCAR betting advice, feel free to bookmark our NASCAR betting picks page.
AUGUST
Sportsbook of the Month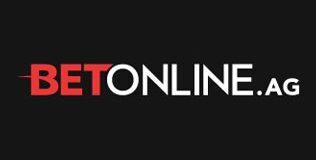 Welcome Bonus
50% up to $1,000
Read Review
Visit Site