Best Bets for the 2021 Pennzoil 150 at the Brickyard – NASCAR Xfinity Series

Well last week, I picked three of the top four favorites. Guess which driver won? The driver I didn't pick. It just so happened that the top four betting favorites finished 1-2-3-4 last week.
Sometimes, that's just how it goes.
The NASCAR Xfinity Series is on a road course for the second straight week. Indianapolis Motor Speedway will host the Pennzoil 150 at the Brickyard on their road course layout. The Xfinity Series will race on the 13-turn, 2.439-mile layout for the second time.
Fans can watch the race Saturday, August 14 at 4 p.m. ET on NBCSN. The race will span across 62 laps with stages consisting of 20/20/22 laps.
If you're hitting up the best apps for betting on NASCAR this weekend, consider my Pennzoil 150 at the Brickyard betting picks.
Austin Cindric (+180)
This week, I told myself I would not pick both road course aces. That's why I'm going with Austin Cindric over A.J. Allmendinger.
Cindric went toe to toe with Chase Briscoe last season at Indianapolis. Cindric ultimately lost the battle, falling back to fifth despite leading 21 laps. He also won a stage in that race.
Briscoe is now in the Cup Series, so Cindric won't have to worry about him.
I feel like a broken record here, but Cindric is one of the top two road course racers in the Xfinity Series.
While Cindric hasn't won a road course race yet this season, he has been up front in all of them. His third-place finish at Watkins Glen last week gave him his third top-five on a road course this season. Cindric also led 22 laps.
There's no doubt he should've already won on a road course this season. He had a 10-second lead at Mid-Ohio with less than 10 laps to go before a caution erased his lead. On the ensuing restart, he spun out and finished 14th.
I know it's no fun to bet the favorite but Cindric is getting closer and closer to winning on a road course. He'd love to add to his points lead as the playoffs approach.
Ty Gibbs (+450)
Ty Gibbs was the only driver among the top four last week I didn't pick. So of course, he went out and won the race. The 18-year-old phenom continues to impress everyone.
He is running a part-time schedule this season, so he isn't a championship contender. Even with that, Gibbs has three wins and eight top-five finishes in 10 races this season.
Gibbs has raced in four road course races this season. Check out his stats.
| | | | |
| --- | --- | --- | --- |
| Events | Starting Position | Finishing Position | Laps Led |
| Daytona Road Course | 15th | 1st | 14 |
| Mid-Ohio | 2nd | 3rd | 16 |
| Road America | 1st | 33rd | 2 |
| Watkins Glen | 15th | 1st | 43 |
The Daytona Road Course was his first career Xfinity Series race. He defeated Austin Cindric in a two-lap shootout.
Take the Road America finish with a grain of salt because he was running inside the top 10 when a transmission issue ruined his day. He also wasn't driving his usual No. 54 car, so maybe that had something to do with it.
I should also mention that there is qualifying this weekend. That means Gibbs likely won't have to drive from mid-pack like he would with the formula.
I'm not going to make the same mistake I made last week. Go ahead and do yourself a favor and bet Gibbs.
Kevin Harvick (+2000)
We're finally getting some value with this bet. Kevin Harvick will make his third and final Xfinity Series start of the season at Indianapolis.
Harvick has used the Xfinity Series to gain experience on tracks the Cup Series had never run on before. He drove the No. 99 Ford for B.J. McLeod at COTA and Road America this season.
Here are his results from each race.
COTA: 4th
Road America: 6th
Despite running in lesser equipment, Harvick is making the most out of his opportunities. Just for reference, only one other time has the No. 99 car placed inside the top 15 this season.
On the Cup side, it's been a tough season for Harvick. He has yet to win a race and sits just ninth in the standings. However, he does have a pair of top 10 finishes this season on road courses at Daytona Road Course and Watkins Glen.
He could definitely use a win in the Xfinity Series just to give himself some momentum on Sunday. That's why I think you'll see a hungry driver in Saturday's race.
His talent level is by far better than anyone else's in the race. His odds make him a great bet for Indianapolis.
Justin Haley (+2200)
Justin Haley may not be the first driver you mention when discussing the top road course racers, but he consistently has strong finishes.
Last season, Haley finished second at Indianapolis. He also scored the second-most points thanks to finishing third and fourth in each stage, respectively.
This season, Haley has been one of the best road course racers. Here are his stats from each race.
| | | | |
| --- | --- | --- | --- |
| Events | Starting Position | Finishing Position | Laps Led |
| Daytona Road Course | 29th | 9th | 0 |
| COTA | 6th | 9th | 3 |
| Mid-Ohio | 10th | 2nd | 7 |
| Road America | 13th | 10th | 0 |
| Watkins Glen | 5th | 9th | 0 |
So, he isn't necessarily competing for wins, but we can see how consistent he is running.
It certainly doesn't hurt that his teammate, A.J. Allmendinger, is right up there with Austin Cindric for the best road course driver. Allmendinger also has a win on a road course this season.
The playoffs are just six races away. Haley is seventh in points, so he needs to start earning some more playoff points. That way, he'll be in a good spot when the playoffs start.
He has three straight top 10 finishes coming into this race so the momentum is there. He just needs to finish a little better to capture his first victory of the season.
Who Will Win the 2021 Pennzoil 150 at the Brickyard?
Road-course racing has the ability to cause chaos and lead to a surprise winner. But lately, we've been seeing the favorites control the race and take the win. I'm leaning in that direction this weekend.
Austin Cindric and Ty Gibbs will be tough to beat, and they're probably the top picks to start with this weekend.
That said, don't count out Kevin Harvick and Justin Haley. Their value and road course success make them great options.
Hopefully my best bets for the Pennzoil 150 at the Brickyard help you out this weekend. If you want to keep betting on NASCAR this weekend, be sure to also check out the top betting picks for the 2021 Verizon 200 at the Brickyard.
AUGUST
Sportsbook of the Month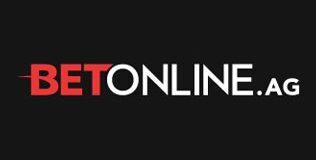 Welcome Bonus
50% up to $1,000
Read Review
Visit Site