Best Bets for the 2021 NBA Draft

With the 2021 NBA Draft officially on the horizon, we're running out of time to pencil in our predictions. Those of you looking to get some money down on the action might be having trouble finding a sportsbook that caters to betting on the NBA Draft.
Some sites are lagging, while others simply won't produce any draft-related wagers. Fortunately, BetOnline has unleashed an assortment of NBA Draft props. Some of which have incredibly juicy lines attached.
After surfing all of the NBA Draft odds, here are my four best bets.
Corey Kispert Draft Prediction – Under Pick #14 (-130)
Whoever set this line must not have paid much attention to what Corey Kispert was up to during his senior year at Gonzaga. The consensus All-American in 2021 averaged just shy of 19 ppg and shot north of 43% from beyond the arc for the second straight season. He was the catalyst behind the Zags' incredible 31-0 start, and at 6'7" 220 pounds, Kispert gets it done at both ends of the court.
And yet, some draft analysts are certain that he'll be among the top NBA prospects who could slide in the draft. I'm not buying it for a second.
Between watching this man play and recognizing all that he has to offer, I see very few scenarios in which the lottery picks come and go, and Kispert's still waiting to hear his name called.
In fact, one of my bold predictions for the 2021 NBA Draft is that Corey winds up as a top-10 pick.
Ayo Dosunmu Draft Prediction – Under Pick #27 (+110)
The fact the bookmakers are trying to entice us to bet the under (by offering +110 odds) is something worth noting. I'm a little wary seeing respected outlets like ESPN and Sports Illustrated projecting Dosunmu to be a second-rounder.
On the flip side, Sam Vecenie of The Athletic has Ayo landing comfortably inside the top 20. Matt Norlander of cbssports.com has the Illinois combo guard going 11th to the Hornets.
Ayo Dosunmu's Trajectory at Illinois
Year
Minutes
Points
Rebounds
Assists
2018-19
31.3
13.8
4.0
3.3
2019-20
33.5
16.6
4.3
3.3
2020-21
35.1
20.1
6.5
5.3
Dosunmu added layers to his game each year in Champaign, ultimately shooting 39% from downtown as a junior. Ayo was the only player in Division I college basketball to average at least 20 points, 5 rebounds, and 5 assists per game this past season.
Ayo's head coach at Illinois is among those who share my belief that Dosunmu is a lock to be a first-round selection.
"Everything we've heard has been off the chart from the way he's conducted himself in interviews to his performance on the court, his testing. That's a tribute to how hard he works, how he's developed, how he's matured over the course of time. I don't think there's any doubt he'll be a first-round pick."
Jalen Suggs To Be the 2ndOverall Pick (+600)
Once Cade Cunningham is off the board to Detroit, most think Houston will pick Evan Mobley or Jalen Green. However, Jalen Suggs heading to the Rockets at #2 is a genuine possibility.
Lurking at +600 to be the 2nd pick at BetOnline, I feel obligated to pull the trigger. I'd even call this is one of the best NBA Draft bets in terms of capturing value.
Keep in mind, Houston GM Rafael Stone is a native of Seattle, Washington, and won't have to dig too far into his Rolodex to get the inside scoop on Suggs. Drafting the 20-year-old Gonzaga product to be the team's franchise point guard would help accelerate a deal to move John Wall out of town, and it would give this team a direction.
As of now, Christian Wood (under contract in Houston through 2022-23) is the only exciting piece on the Rockets roster. Thankfully for the basketball fans in Space City, that's about to change.
Sharife Cooper Draft Prediction – Over Pick #21 (-110)
The Good – Sharife Cooper shined during his one and only season at Auburn, averaging 20.2 points and 8.1 assists per game. He's a high-upside PG who can orchestrate an offense.
The Bad – He's 6'1" and 180 pounds mixed into a class that's full of bigger and more athletic guards. He's a defensive liability and shot a putrid 22.8% from outside the arc last season.
I don't want to pick on the 20-year-old too much, and there's no doubt he can fill out his frame and work on his jump shot.
At the same time, teams picking around the 20th selection aren't typically looking for projects to develop with their first pick – they're looking for impact players who can plug into their rotation straight from the get-go.
With Sharife likely a couple of years away from being a viable contributor at the next level, falling to the top of the second round seems like the most plausible scenario.
Betting on the NBA Draft in 2021
There are lots of ways to bet on the NBA Draft online. Picking the over or under on a prospect's projected draft position is the most common approach, but it's just one of the possibilities.
This NBA Draft betting guide spills the beans on all of the wagers you might encounter.
To stay in the loop with additional NBA Draft coverage, be sure to peek at our NBA betting blog in the coming days. In the blink of an eye, the 2021 draft will come and go, and enthusiasts like myself will be looking ahead to the festivities in 2022!
AUGUST
Sportsbook of the Month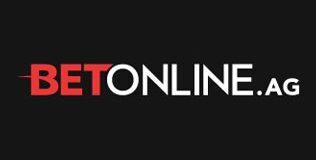 Welcome Bonus
50% up to $1,000
Read Review
Visit Site