Best Bets for the 2021 Credit Karma Money 250 – NASCAR Xfinity Series

The NASCAR Xfinity Series is back at Atlanta Motor Speedway for the second time this season. The 1.5-mile oval will host the Credit Karma Money 250 on Saturday, July 10.
Saturday's race will be 163 laps with stages consisting of 40/40/83 laps. Coverage of the Credit Karma Money 250 will be live at 3:30 p.m. ET on NBCSN.
Kyle Busch starts from the pole in his final Xfinity Series race of the season. His teammate, Daniel Hemric, will start second.
Let's look at the best bets for Saturday's race.
Kyle Busch (-143)
Last week, I made the unfortunate decision to bet against Kyle Busch. I figured a few other guys had the upper hand on the road courses, and I liked their value. Well, Busch made me look like a fool by winning the race. I'm not making the same mistake twice.
Busch has now won in all four of his starts this season in the Xfinity Series. He is favored to make it a perfect five for five.
He hasn't run at Atlanta Motor Speedway in the Xfinity Series since 2017, but you can't ignore his track record. Busch won his last two starts at the track. Both wins came from the pole. Guess where he starts on Saturday? The pole!
If you need any more convincing, Busch has nine top-five finishes in 13 Xfinity Series starts at Atlanta Motor Speedway.
On the Cup side, Busch has finished better than seventh in his last four starts at the track. He is riding a ton of momentum in both series.
He'll be driving the same No. 54 car that Martin Truex Jr. drove earlier this season at Atlanta Motor Speedway. Truex dominated that race, leading 103 of the first 113 laps. However, a pit road penalty prevented him from winning.
It really doesn't matter where Busch is racing. He is going to be strong no matter what. Thankfully for the competition, this is his final Xfinity Series race of the season.
Justin Allgaier (+800)
Justin Allgaier overcame a dominant Martin Truex Jr to win the Spring race at Atlanta Motor Speedway. Allgaier took command of the race when Truex had a pit road penalty. Truex got back to second with 12 laps to go, but he couldn't run down Allgaier.
It wasn't like Allgaier got lucky with the penalty to Truex. Allgaier finished third in stage 1 and second in stage 2. He put himself in position and pounced when the opportunity presented itself.
He has 11 career starts at Atlanta Motor Speedway, but six of those are with his current team, JR Motorsports. In those six races, Allgaier has finished worse than eighth just once. That includes a pair of top-three finishes.
Allgaier is riding a lot of momentum right now. He had a decent 12th place finish last week at Road America, but prior to that, Allgaier had a run of six top-three finishes in his last eight races. He also has led laps in his last four races.
We're getting closer and closer to the playoffs. With just one race win and one stage win, it's time for Allgaier to start picking up some playoff points.
Atlanta Motor Speedway presents a great opportunity for Allgaier to use his momentum and land a victory.
He rolls off the grid eighth on Saturday.
Harrison Burton (+1000)
Harrison Burton impressed many people last season with four wins in his first season in the Xfinity Series. Burton is having another good season in 2021, but he's yet to win a race. He should have a good chance to break through at Atlanta Motor Speedway.
He has no more than four starts at any track in the Xfinity Series, so it's a small sample size, but Burton has a 4.0 average finish at Atlanta Motor Speedway.
Burton has just two career starts at the track, but he finished fifth and third in each start, respectively. He ran up front all day in the Spring race earlier this season. He finished second in stage 1 and fourth in stage 2, leading to that third-place finish.
It's time for Burton to start picking up some wins. He's too good of a driver to be winless this season.
Lately, it's been a weird stretch for Burton. In his last six races, he has three top-five finishes, but he also has three finishes of 30th or worse.
For what it's worth, he crashed in two of those races while running inside the top 10. Some bad luck has kept him from much better runs.
I think Burton has a shot at picking up his first victory this week at Atlanta Motor Speedway. He will start fifth in Saturday's race.
Noah Gragson (+1600)
Noah Gragson's season has been disappointing up to this point. He is ninth in points, 88 points above the playoff cutline.
While that's solid for most drivers, it's disappointing for Gragson considering his championship aspirations. The big difference this season is a 17.6 average finish. He posted an 8.8 average finish in 2020.
The good thing for Gragson is he is finally showing some much-needed consistency. He has four straight top 10 finishes, including a fourth-place finish at Pocono Raceway.
Atlanta Motor Speedway is one of Gragson's best tracks. He finished ninth on the track in 2019. He backed that up with a second-place finish in 2020.
Even in the midst of a tough season so far, Gragson managed to finish fourth in the Spring race at Atlanta Motor Speedway.
We talked about how Harrison Burton needs a win, but Gragson may need one more than anyone. Honestly, he isn't in a terrible spot, just nine points behind fourth-place Daniel Hemric in the playoff standings. One win would put him just four points back.
Gragson is getting better and better this season. It seems like that breakthrough win is right around the corner.
He starts ninth on Saturday, so we'll see how quickly he can make his way to the front.
Final Thoughts
Atlanta Motor Speedway is one of those tracks where track position is a big deal. It's tough to pass, so you want to stay at the front as much as you can. That bodes well for our drivers as they all start in the top 10.
There also won't be any pit strategy in the race because the track's abrasive surface wears down tires quickly. Everyone will pit under every caution.
I know there are no longshots on this list. Truthfully, I just didn't see any driver that I realistically thought could win.
Don't be afraid to place your bets and watch the Credit Karma Money 250 on Saturday at 3:30 p.m. ET on NBCSN.
AUGUST
Sportsbook of the Month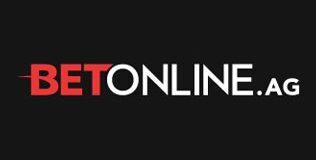 Welcome Bonus
50% up to $1,000
Read Review
Visit Site