Best Bests and Predictions for Premier League on Saturday, August 28 (2021)

The third round of the 2021-22 Premier League starts on Saturday, August 28, with seven games. Some of those are battles between strong title candidates; others are matches involving main relegation candidates.
Obviously, we're in for plenty of excitement. First, recap what we learned from week two in EPL, and then get ready to place some bets.
If that's on your mind, I might be able to help you with my Premier League betting predictions for all seven matches scheduled for Saturday.
So, here they are, along with my best bets for August 28, 2021.
Manchester City to Beat Arsenal
December 21, 2015 – that's when Arsenal beat Manchester City in the Premier League the last time. Since then, the Sky Blues won ten times, with only two Man City vs. Arsenal matchups finishing in a draw.
Can the Gunners do something about it? Probably not. They're taking on the reigning Premier League champion, a team that has some of the best players in the world on its roster.
The difference in player quality isn't the only thing that makes Man City a huge favorite. The form of these two teams is what matters as well.
Although both teams started their 2021-22 Premier League campaign with a defeat, Manchester City bounced back in the second round.
Last weekend, we saw the Sky Blues demolishing Norwich 5-0.
Meanwhile, Arsenal is still without a win this season. Last Sunday, the Gunners lost to their city-rival Chelsea 2-0 at home.
Sure, that was expected, considering that Arsenal's opponent was the Champions League winner. However, what happened in Round 1 wasn't expected by anyone. In the opening match of the Premier League, we saw Brentford beating Arsenal 2-0.
Such poor results have taken a toll on the atmosphere in Arsenal's locker room. Recent rumors suggest that the Gunners' captain Pierre-Emerick Aubameyang wants to abandon the ship. The story goes that he could end up in Manchester City before the transfer window is over.
Aston Villa to Beat Brentford
After a disappointing start of the season, Aston Villa is back. The Villans lost to the Premier League newcomer Watford in the first round of the season, but then beat Newcastle in Round 2.
They played at home in the second round and were dominant throughout the game. They scored two while keeping their net intact. Can they do something similar against the Bees from Brentford?
I think they can. Even though in the 2021-22 season, Jack Grealish is no longer there, Aston Villa has plenty of amazing players on the roster. This team has made some great signings this summer, starting with Danny Ings, the striker who's scored a goal in both of Aston Villa's Premier League matches so far.
Aston Villa is still without a single win against Brentford in the club's history. Their game on Saturday seems like a perfect opportunity for that to change.
Brentford, on the other hand, isn't a bad team – evident by the fact that they beat Arsenal in their first-ever Premier League game – but the Bees aren't as good as Aston Villa.
You can think of Brantford's first-round win as a glitch in the soccer matrix. They probably aren't going to win too many matches this season, especially not against big teams.
Everton to Beat Brighton
The Toffees have conceded three goals so far, which is strange knowing that the new coach of Everton is Rafa Benitez. The Champions League winner (with Liverpool in 2005) is a manager famous for his meticulous approach to game planning, with strong emphasis on defense.
Conceding against Southampton and Leeds in the first two rounds of the season seems too much for Benitez and his boys. I expect them to do much better at the back this time.
One thing that has to worry the Toffees is that they're without a single win against Brighton at Amex Stadium. Their most recent duel finished in a draw, without any goals scored.
Even if Everton's defenders don't improve their game, they should be able to get a win against Brighton. The thing is that the Seagulls simply aren't a very good team.
They did win the first two games of the season, but their opponents were Burnley and Watford. As a reminder, Burnley finished just above the relegation zone in the Premier League in 2020-21. The same season, Watford played in the English Championship.
However you look at Everton, at least they have one of the best young players in the EPL for 2021.
Newcastle and Southampton to Draw
Neither team should expect much from the 2021-22 season. In fact, they should be happy if they end up above the relegation zone.
The reason why I think this, is that neither team has an exceptionally good roster. In fact, they both seem to be weaker than the last season.
This goes especially for Southampton, the team that sold its best striker to Aston Villa. The man in question is, of course, Danny Ings.
In the 2020-21 season, Danny Ings scored more than one-quarter of all Southampton's Premier League goals. His output was even more impressive a season earlier when he scored 22 of his team's 51 goals.
The Saints also parted ways with the towering defender Jannik Vestergaard, who's now playing for Leicester City.
So, why am I not backing Newcastle to win this game? Because the Magpies haven't been playing well since the start of the season, losing two straight matches – against West Ham and Aston Villa.
Meanwhile, Southampton managed to snatch a point off Manchester United in the previous round.
Leicester City to Beat Norwich
Norwich is back in the Premier League, but the question is how long will this team stay in the English top-flight? Probably not too long.
Judging by what we saw in the previous two rounds, the Canaries will probably return to the Championship at the end of the season.
What we saw in Norwich's two Premier League games this season were two heavy defeats – 3-0 against Liverpool and 5-0 against Manchester United.
Are they going to get battered again? Yes, I think so. The thing is that Leicester City is a much, much better team. Plus, the Foxes want to bounce back after a humiliating 4-1 defeat to West Ham last Monday.
West Ham to Beat Crystal Palace
It might not be the biggest of London derbies, but the clashes between West Ham and Crystal Palace are always entertaining. Will the same be the case with their duel on Saturday?
No, if you're a Crystal Palace fan. The Eagles are going to get hammered by the Hammers.
Why do I think that? Because West Ham has been in fantastic form, not just this season, but for months. In the previous two games, we saw the Hammers beating Newcastle 4-0, followed by a 4-1 win over Leicester City.
Speaking of form, Crystal Palace isn't doing great, with only one point after two rounds. Not bad, you might think, but the fact is the Eagles played against Brentford in Round 2 and failed to score a single goal.
The reason behind this might be that Crystal Palace has a new coach. Patrick Viera was appointed their new manager after Roy Hodgson announced his retirement.
Liverpool and Chelsea to Draw
In addition to Manchester City, Liverpool and Chelsea are the strongest candidates for winning the 2021-22 Premier League.
Liverpool has pretty much the same players as it had two years ago when the Reds went on to win the English title. When it comes to Chelsea, this team's roster hasn't been this strong in a while.
The London Blues look powerful in every area of the game, with the attack being their strongest weapon. The same, however, wasn't the case in the 2020-21 season, when we saw them scoring only 58 goals in 38 matches.
I say "only" because seven other teams scored more than Chelsea, including Liverpool. In fact, the Reds scored 10 goals more that season.
So, what's changed? The change is Romelu Lukaku is back at Chelsea. The powerful Belgian striker was the top scorer of the Italian Serie A last season while playing for Inter Milan.
By cashing out $135 million for Lukaku's signature, Chelsea made him the player with the highest accumulated transfer fees in the history of soccer (~$385 million in total).
In his second debut for Chelsea (he played for this club from 2011 to 2014), Lukaku scored the opening goal against Arsenal.
Can he continue his scoring spree? I think so, yes. Unless Virgil Van Dijk stops him. Arguably the world's best defender is back after missing almost all the games of the previous season. His absence in 2020-21 explains why Liverpool finished in the #3 spot, failing to defend the title.
Considering that there are so many elite players playing for these two teams, any outcome could happen. Still, I think a draw is the most likely of all three outcomes.
Best Premier League Bets for Saturday, August 28
Manchester City -1.5 Against Arsenal
1.72
Brighton vs. Everton – Under 2.5 goals
1.66
Leicester to beat Norwich
1.72
Liverpool vs Chelsea BTS
1.75
The odds on this parlay should be around 8.60. It seems like a good deal, but how certain is it these bets will win? Well, here's my reasoning…
First of all, I'm certain Manchester City will demolish Arsenal. They did it in their previous seven Premier League meetings. Arsenal scored only two goals in total in those games and I really doubt the Gunners can do better this time. In fact, I can only see them embarrassing themselves even more.
In the game between Brighton and Everton, I think we'll see no more than two goals. Primarily because that was the case in five of their past eight meetings; but also because this season, Everton has a very defense-conscious coach (even though he hasn't been showing it yet).
It's pretty self-explanatory why I think Leicester will beat Norwich – the former Premier League champions are taking on the #1 relegation candidate.
So, we've come to the final game of the day. What's going to happen in the clash between Liverpool and Chelsea? I think this is going to be a very close match, but knowing how much offensive talent both teams have, I'm certain we will see BTS (both teams to score).
If you like my EPL picks and predictions, be sure to get a little extra advice with this Premier League betting guide.
AUGUST
Sportsbook of the Month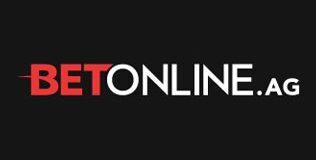 Welcome Bonus
50% up to $1,000
Read Review
Visit Site