Betting Preview for Ben Rothwell vs. Marcin Tybura (UFC Fight Night, October 10, 2020)

A big heavyweight clash between Ben Rothwell and Marcin Tybura goes down at UFC Fight Night: Moraes vs. Sandhagen this Saturday, October 10.
If you haven't checked it out yet, you can find odds, best bets, and pick for the main event in my Marlon Moraes vs. Cory Sandhagen betting preview. But today, I'll be concentrating on getting the betting approach right for Rothwell and Tybura.
This is a fight between two big guys that are well-matched up in terms of size and recent records. I'm not sure that either fighter will be planning on earning fight bonuses, but they can get a little boost from a win here.
Let's start my fight preview off with who wins. We'll work our way through the odds and best bets, and I'll expand on my thoughts at the end. If that sounds good, you know what to do!
Rothwell vs. Tybura – Who Wins this Fight?
This is not going to be the prettiest fight you will ever see. But that will suit Rothwell down to the ground.
I believe that he has the style to make it look like he is grinding out a win over Tybura before surprising us with a stoppage in the latter stages of Round 2.
I'll explain how he does it a bit later. But first, let's talk odds for Rothwell vs. Tybura.
Rothwell vs. Tybura Odds
There is not a great deal separating these two heavyweights ahead of Saturday night, and that is reflected in the odds I have taken from BetOnline.
Rothwell's odds to beat Tybura are -151, which makes a moderate favorite. I expected Rothwell to be on that side of the line, but not by much. Just months away from his two-decade anniversary as a pro, it's crazy to see him still entering fights as the top dog.
On the same day when Destiny's Child released their "Independent Woman" single, and a small plane crashed into the Hudson River, Rothwell knocked out Rob Shinkle in 21 seconds in Wisconsin in his first professional bout. Crazy.
Anyway, Tybura won't care for Beyonce, or whether "Big Ben" is 38 or 18 on the night. But do you care much for the Pole at odds of +131?
Like Rothwell, Tybura is two from his last two. His decision wins over Sergey Spivak and Maxim Grishin was not what I would call peak entertainment, but he got the job done.
Let's move on to the best Rothwell vs. Tybura bets and see what jumps out at you.
Best Bets for Rothwell vs. Tybura
Rothwell to Win (-151)
Rothwell to Win by KO/TKO/DQ/Submission (+162)
Fight to End Under 2.5 Rounds (+120)
The safe bet in this fight is Rothwell to Win (-151).
It's clear the Wisconsin man is nowhere near the level he was before being popped by USADA for peeing hot in 2018. He seems to have lost the sharpness of some of his biggest weapons and has certainly slowed down.
But a win is a win for Rothwell, and I can see why backing to him to grind Tybura down might be the popular choice. However, I am sticking with my prediction that he can stop Tybura in this fight. Therefore, Rothwell to Win by KO/TKO/DQ/Submission (+162) seems a good bet to me.
If you're struggling to see Rothwell win this one, would you consider Tybura's chances of getting the knockout? The Fight to End Under 2.5 Rounds (+120) market is one to consider if you are playing around with the possibility that someone is getting slept in this fight, but are not sure who.
I can't be certain that Rothwell wins, because anything can happen. Especially in a heavyweight fight, where even a sloppy flick of the wrist can result in someone taking a nap inside the Octagon in front of a worldwide audience. But I have my reasons for backing him…
Why Rothwell Beats Tybura
I don't think there is much between these two at all. But even with such a fine margin in terms of skill level, power, and all-round proficiency, Rothwell has the edge.
Rothwell is the more experienced of the two, coming at 38-12 to Tybura's 19-6. He has been there and worn the XXL t-shirt, having fought pretty much every top heavyweight in his 11 years in the UFC.
Tybura has good kickboxing and solid BJJ. I think he is the better technical striker of the two, but he doesn't have immense knockout power. One thing he seems to have developed a taste for is clinching up and grinding his opponents down. Against Rothwell, he will struggle to do that.
Rothwell knows that he has a plodding, slow opponent in front of him. He's not going to need to play Whac-A-Mole with Tybura. The Polish heavyweight is not a mover, nor does he plot behind an evasive style.
This fight will definitely a lot of close quarter exchanges, and I would be surprised if there isn't a lot of action against the fence.
A big, strong dude like Rothwell is suited to this kind of fight. I just can't see Tybura standing in the pocket and throwing head kicks all night. He's going to find himself clinched up and worn down by Rothwell. Eventually, he will eat a big shot from close range and that will be all she wrote.
I predict a TKO in Round 2 for Ben Rothwell.
More UFC Betting Picks and Predictions
So Rothwell by KO/TKO in Round 2. Did you expect that prediction?
Anything can happen in a fight, of course, but I'm confident that the American will come through with the win on a warm night in Abu Dhabi.
Speaking of Abu Dhabi, the most talked-about fight in the world right now is set to go down there on October 24. Yes, that's right. I'm talking about Khabib Nurmagomedov vs. Justin Gaethje. And you can read all about it in this comprehensive betting guide for UFC 254.
Good luck with your bets!
AUGUST
Sportsbook of the Month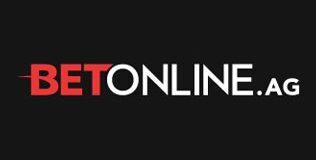 Welcome Bonus
50% up to $1,000
Read Review
Visit Site