Predictions and Top Betting Picks for Bellator 264
Looking to bet on Bellator 264? Great. My predictions for all the fights should do just the trick.
The card is scheduled for this Friday, August 13, at the Mohegan Sun Arena in Uncasville, Connecticut. It features a welterweight title fight in the main event, with Gegard Mousasi and John Salter locking horns.
Despite the ominous date, I'm confident of landing my picks for the evening. I have put strong consideration into my predictions for Bellator 264's main and prelim cards, and it's always nice to see that pay off.
If you're looking for odds for the biggest bouts of the evening and a little bit of help with your Bellator 264 bets, keep reading, and we'll begin.
Gegard Mousasi to Beat John Salter (-250)
Prediction: Mousasi by Decision
Mousasi puts his Bellator middleweight title on the line against the unfancied Salter in the main event.
This is fight number 57 for the mixed martial arts icon, who made his debut all the back on April 27, 2003. For context, a young upstart named 50 Cent was killing it on the US Billboard Hot 100 number one with "In Da Club" at that time.
That's something to consider before betting on Bellator 264's main event, because Mousasi must be at least 65 right now, huh? Wrong. He just turned 36 on August 1 and is hardly looking like throwing his cap at things just yet.
Mousasi's odds to beat Salter are -250 on the night. Salter is a +230 underdog, but I don't see him usurping "The Dream Catcher" and taking the title. He will be up for the fight and should pose a solid test to the former DREAM, Strikeforce, and Cage Warriors king, but I can't see how he wins this one.
My prediction for Mousasi vs. Salter is a decision win for the champion. He should be able to outwork the 36-year-old on the feet and prevent the second-degree BJJ blackbelt from taking him down.
A judo blackbelt, Mousasi is primarily a kickboxer but has the fight IQ to keep the pace where he wants it.
Andrey Koreshkov to Beat Sabah Homasi (-400)
Prediction: Koreshkov to Win in Round 1
Homasi faces the toughest test of his career to date when he takes on former middleweight champion Koreshkov in the co-main event.
As you can see by my Bellator 264 prediction for Koreshkov vs. Homasi, I'm expecting a KO/TKO win for the Russian. Homasi could be out of there within the first round.
Koreshkov has 12 knockouts from 23 fights as a professional, while Homasi has been knocked out in six of his nine defeats in the paid ranks. The latest stoppage came at the hands of British veteran Paul Daley in April, and that doesn't bode well for his task this weekend.
This is the first appearance for Koreshkov in the promotion since dropping a split decision to Lorenz Larkin in October 2019. He did pick up a win over Adriano Rodrigues by way of a first-round submission in February, however.
The Russian favorite should be comfortable enough in this fight to win on the feet or take his opportunities on the floor. Although the easiest Koreshkov vs. Homasi prediction to make is for the favorite to win by KO/TKO, there is a chance that he might land a submission.
When the Bellator 264 prop markets open, consider Koreshov to win in Round 1. I don't think this fight is going to last long.
Magomed Magomedov to Beat Raufeon Stots (-450)
Prediction: Magomedov by Decision
Although this is being billed as one of the tops fights to bet on at Bellator 264, the odds above should give you an idea of how potentially one-sided it might be.
Magomed Magomedov is regarded as a future Bellator bantamweight champion. Then again, some believe that Stots is also good enough to challenge for the crown. But when it comes down to making a pick for Magomedov vs. Stots, it has to be the Russian.
The only man to have defeated "The Tiger" is former UFC bantamweight champion Petr Yan. He takes a record of 18-1 into the cage, having beaten Matheus Mattos in December 2021 before landing a second-round submission win over C.J. Hamilton in April.
Although I didn't name Magomedov as one of the top Bellator fighters of 2021, he will surely feature in next year's edition. That's how highly I rate this guy.
Now, don't get it twisted. Although my recommended bets for Magomedov vs. Stots favor the Russian, Stots (16-1) is no joke. He is 4-0 in Bellator, with his last win coming over Josh Hill in May.
With that said, there is a tangible gulf in class here. So, if you're betting on Bellator 264, I'd recommend sticking with Magomedov.
Everett Cummings to Beat Davion Franklin (+180)
Prediction: Cummings by Submission
Despite putting a record of 15-0 together, Cummings' odds to beat the 3-0 Franklin are a pretty tasty +180.
That could be down to the Californian picking up most of those wins on the regional scene. But is that enough to scratch him off your list of the top picks for Bellator 264? I don't think it is.
Franklin is a monster from what we have seen of him so far. He has picked up three wins on the bounce in Bellator, looking like a beast in the process. With that said, there are questions over his ability to mix things up, and this is where the 34-year-old comes in.
I think this is a 50-50 fight, which is not reflected in the list of odds for Bellator 264. Take the value in Cummings to win, but perhaps think about the bigger price you will likely get for the submission. Once the prop markets open, weigh 'em up.
Ty Gwerder to Beat Khadzhimurat Bestaev (-265)
Prediction:Gwerder to Win by KO/TKO
My last of my Bellator 264 predictions for the main card is a stoppage win for Gwerder over Bestaev.
Gwerder is the tougher of the two, and that's something to take into account in what should be a war on the feet. Bestaev has two knockout losses in his last four fights, including a pretty brutal one at the hands of the UFC's Phil Hawes on The Contender Series 2020 last September.
He's a giant at 6'6″ and has a 76″ reach that can cause anyone problems. But the way he leaves his chin hanging in the air is essentially an invitation for anyone with even the most basic knowledge of how to throw a shot.
Gwerder has more than fundamental boxing skills.
This one ends in a knockout for Gwerder.
More Bellator 264 Predictions
Samad to Beat Sorenson by Decision
Sabatello to Beat Campbell by Submission
Montalvo to Beat St. Louis by Decision
Mirkhojaev to Beat Adcock by Submission
Ruiz to Beat Glossner by KO/TKO
Mendoza to Beat McNeil by KO/TKO
If you're looking to maximize your chances of turning Bellator 264 predictions into money, I'd recommend considering some of the fights on the prelims.
The top bout on the preliminary bill is an interesting one to start with. It features Roberta Paim Samad vs. Pam Sorenson at featherweight. It's bound to be a good fight, but one that I believe will go the distance.
Samad has bounced around from promotion to promotion in her career. Although she harbored ideations of becoming one of the top fighters in the PFL, she has found her way back to Bellator.
The Brazilian's bout this Friday marks the first time she has fought for a promotion more than once, and I'm backing her to get the win.
Best Bets for Bellator 264
Mousasi to Win by Decision
Koreshkov to Win in Round 1
Samad to Beat Sorenson by Decision
Mousasi to win by decision in the main event is the best pick of the evening.
He is currently -250 to win, which is a decent price. However, I'd definitely consider checking him out for the win on the cards. Although the props have not been opened at the time of writing, you will certainly get a better price than taking him on the moneyline. But by how much, I can't say.
The same applies to Koreshkov to win in Round 1 and Samad to pick up the decision. The odds for the win and method of victory should make good bets for Bellator 264.
More Advice for Your MMA Bets This Weekend
You have my predictions for Bellator 264, so feel free to make your choices over at the top MMA betting apps.
As mentioned above, the MMA prop bets markets have not been released yet, so make sure to check in regularly for those odds.
In most cases, the best way to increase your chances of winning money on any mixed martial arts event is to study the props and get in on the bets that most of the betting public tends to ignore.
When it comes to the Ultimate Fighting Championship, for example, this guide to betting on UFC fights explains things in more detail. Most of the advice here relevant to props is interchangeable with fights in pretty much all of the major MMA promotions.
There are no UFC fights on this weekend, of course, but the Professional Fighters League is staging some tasty bouts. If you're interested in betting on those, check out my recommended picks for betting on PFL 7, which is also scheduled for this Friday, August 13.
Good luck with your bets!
August
Sportsbook of the Month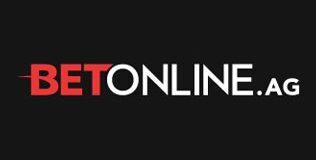 Welcome Bonus
50% up to $1,000