Predictions and Betting Picks for Bellator 261
Bellator returns to Mohegan Sun Arena in Connecticut for the 12th straight time. The event in question is Bellator 261, headlined by a clash between two heavyweights, Timothy Johnson and Valentin Moldavsky.
The winner of that fight will become the Bellator interim champ. With so much at stake, it's no surprise this bout is taking all the headlines.
I too will focus the most on the Johnson vs. Moldavsky fight but will cover the other fights as well.
There are three more Main Card bouts, as well as five prelims. I'm now going to preview most of those fights!
Moldavsky to Beat Johnson by Submission
Sure, Timothy Johnson is currently #1 in the Bellator Heavyweight Rankings. The 36-year-old also has experience in the UFC, where he spent almost three years.
So, why am I backing a fighter with a much less impressive pedigree?
Because Valentin Moldavsky looks like a rising star in the MMA universe. What he needs to get to propel himself to stardom is a championship belt!
The 29-year-old Russian has only one loss in his professional career, which happened back in 2016 when he was fighting under the banner of Rizin FF.
Moldavsky's record in Bellator is nothing short of impressive – he's won all of his five fights.
Four of those were won by decision, while he also won one Bellator fight by a TKO. Thus far, Moldavsky is without a single submission win in Bellator. In fact, he's only won three times by this method.
The reason why that seems strange to me is that he has a background in combat sambo, a sport that involves a lot of grappling.
Another fact worth mentioning is that Moldavsky is trained by the heavyweight legend Fedor Emelianenko, who's famous for submission wins.
Carmouche to Beat Watanabe by KO/TKO
It wouldn't be an overstatement to call Carmouche a true UFC legend. She had spent more than six years in the UFC before moving to Bellator.
Her final UFC fight? The fight for the UFC Women's Flyweight Championship.
She lost that fight to Valentina Shevchenko, who's still in the possession of the belt. Still, the fact that she had a title shot in the UFC tells a lot about how good of a fight she is.
Although she's already 37, Carmouche doesn't show any signs of slowing down – she's coming to Mohegan Sun Arena after two straight Bellator wins!
Kana Watanabe has also won the previous two Bellator fights, while her winning run stretches all the way back to 2017. In fact, the Japanese fighter's professional record is 10 wins, no losses, and one draw.
The bad news for Watanabe is that her record is about to get stained. She's facing the toughest opponent in her career, and I really don't believe she has what it takes to avoid defeat.
Liz Carmouche is taking this one!
Weichel to Beat Diggs by Decision
Keoni Diggs is without a single defeat in his career. Sounds impressive, sure, but this guy's fought only nine professional bouts so far (despite turning 35 this year).
Meanwhile, his opponent Daniel Weichel has 52 fights in his portfolio. Although he wasn't always successful, Weichel does have a record to admire – 40 wins and 12 losses.
He's also been fighting at a higher level than Diggs for years. Weichel made his Bellator debut in 2014 when Diggs was still an amateur MMA fighter.
Most of Weichel's wins happened by submission. Nevertheless, I think this fight will go the distance.
The reason? He's been winning most of his fights that way in the last couple of years. In fact, four of his previous five wins were decided by the judges.
Biyong to Beat Edwards by Decision
The last bout of the main card is a dust-up between two relatively unknown light heavyweight fighters. Both Christian Edwards and Simon Biyong are making their Bellator debut in this event.
Initially, Edwards was meant to fight Ben Parrish, but their bout was canceled for the second time. The first time their duel got cancelled, the reason was Edwards not getting cleared by the doctors regarding his heart conditions.
This time, he's cleared, but the question is whether he's in a good enough physical condition to beat the Cameroonian fighter, whose record is 7-1.
The thing is that the last time Edwards fought was almost two years ago. While fighting for the Summit Fighting Championships, he suffered a leg injury that put his career on hold for many months.
Jury to Beat Outlaw by Decision
If a fighter has some UFC experience, it makes him a favorite in my eyes straight away. Myles Jury doesn't have "some" experience in the UFC, but a lot!
His UFC debut happened in 2012; his last UFC fight happened in 2019.
The same year was when he arrived to Bellator, losing on his debut, but then winning his next two fights.
You can be sure that he's super-determined to add another win to the list. It's not going to be an easy win, but I think he can get it.
Predicting the Bellator 261 Prelims
There are five fights on the preliminary card of Bellator 261, but not all of them look good for betting.
The good news is that there are a couple that do.
Bak to Beat Lee by Decision
Soren Bak calls himself True Viking, and likes dressing up in fur, wielding an axe while entering the ring.
Sure, that would make me scared to the bone, but I'm not a pro MMA fighter. Bobby Lee is!
The trouble is that Lee hasn't had much success in his career. At least not as much as his opponent.
Lee started out his Bellator journey with a defeat and is now looking to bounce back. Bak, on the other hand, won on his Bellator debut, thus stretching his winning streak to six wins.
The only thing that worries me about Bak is that his most recent fight happened in 2019. Meanwhile, Lee fought two bouts last year.
Nevertheless, I can see the Danish fighter winning, although probably not before the final bell.
Bates to Beat Matthews by Points
Neither fighter has much experience at the professional level, with each of them getting in the ring on only two occasions so far.
Still, Bates has a better record than Matthews. He's won both of his fights, while Matthews has one of each.
Another fact that makes me favor Bates is that both of his professional bouts were fought in Bellator. His opponent, on the other hand, has no previous Bellator experience.
Johnson to Beat Wright by Submission
Taylor Johnson had caught the eye of the UFC boss a few years ago. He took part in Dana White's Contender Series in 2019, although to no avail.
From there, his career took the Bellator path, where he currently has one win and one loss.
His opponent is only making his Bellator debut on June 25, which makes him an underdog straight away.
Best Bets for Bellator 261
Moldavsky to Beat Johnson (-476)
Carmouche to Beat Watanabe (-222)
Bak to Beat Lee (-300)
Moldavsky beating Johnson for the Bellator Heavyweight Championship is my top bet. Although every title fight is risky, I cannot see Moldavsky losing.
I also think Carmouche is going to win her fight easily – she's just a way better fighter than Watanabe.
Soren Bak probably isn't going to have a field day against Bobby Lee, but not winning this fight would be a huge surprise.
I think this, but so do oddsmakers, which explains why the odds aren't too attractive for these three fights.
But, worry not! I also got some Bellator 261 sleeper picks for you, which should come with better odds.
Bellator 261 Sleeper Picks
Weichel to Beat Diggs +116
Jury to Beat Outlaw +118
Weichel looks like someone who can upset the odds. I think he's going to get a win against favored Diggs, although not necessarily before the final bell.
Then, there's also Myles Jury, a former UFC fighter who's taking on a debutant.
More Odds, Picks, and Betting Advice
If my Bellator 261 preview wasn't enough to quench your thirst for MMA betting, you got plenty more content to read at GamblingSites.com.
Check out our sports blog and betting picks to get more betting advice, insight, and recommended wagers.
AUGUST
Sportsbook of the Month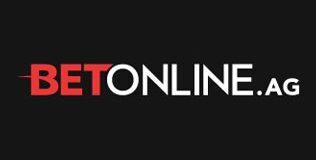 Welcome Bonus
50% up to $1,000
Read Review
Visit Site