Predictions and Picks for Bellator 260: Lima vs. Amosov – Previewing the Entire Card
After one year, three months, and 21 days, MMA fans in the United States will get a chance to watch a Bellator event in person. Bellator 260 is what I'm talking about!
This will be the first Bellator event on US soil to feature a live audience since February 21, 2020. That's when Bellator 239 took place – the headliner fight was Ruth vs. Amosov.
Strangely enough, Amosov is once again fighting the headliner fight – he's taking on reigning champ Douglas Lima at Bellator 260!
Can Amosov get ahold of the championship belt? I'll try to answer that question in this post.
I'll also try to predict the outcomes of all the remaining Bellator 260 fights, including not just the main card fights but prelims as well.
Let's start our journey by getting to know a bit more about Bellator 260!
General Info About Bellator 260
The Mohegan Sun Arena in Uncasville, CT, is where the event will take place on Friday, June 11, 2021. The show starts at 6.00 pm (ET) with Bellator preliminaries, while the main card fights are supposed to start around 9.00 pm.
Tickets (starting at $60) have been on sale since Friday, May 21 at Bellator.com and Ticketmaster. The event will have a limited capacity, but the good news is that there's going to be a live crowd after a very long wait.
Bellator did hold some events in Europe with fans in attendance a few months ago. However, the last time Americans got to watch Bellator fights in person was 15 months ago.
Those who don't have the luxury to go to Mohegan Sun Arena can watch Bellator 260 fights on TV.
All the bouts are televised live on Showtime. There's also going to be a live stream of preliminaries on YouTube (BELLATOR MMA and Showtime channels) and Pluto TV.
Bellator 260 Fight Card
Main Card
Douglas Lima vs. Yaroslav Amosov
Paul Daley vs. Jason Jackson
Preliminary Card
Ty-wan Claxton vs. Justin Gonzales
Nick Newell vs. Bobby King
Lucas Brennan vs. Matt Skibicki
Amanda Bell vs. Marina Mokhnatkina
Demarques Jackson vs. Mark Lemminger
Lima vs. Amosov – Who's Going to Be the Next Champ?
Saying that Douglas Lima is a Bellator legend would be an understatement. This guy's been fighting under the Bellator banner since 2011, winning 14 of his 18 fights.
He lost four Bellator fight so far, but I have an excuse for him for each of those.
2012 loss to Ben Askren – The guy is now most famous for getting KO-ed by YouTuber Jake Paul in a boxing match. However, nine years ago, he was the Bellator Welterweight champ, without a single loss in his professional career. Lima lost that fight by unanimous decision (no shame there!).
2015 loss to Andrey Koreshkov – The Russian fighter took the championship belt from Lima by winning the title bout by points. Lima got his revenge against Koreshkov one year later, taking the title back.
2018 loss to Rory MacDonald – He lost the title once again, this time to Rory MacDonald by points. And again, he got it back! We saw him beating MacDonald a year later (the title is still in his possession!).
2020 loss to Gegard Mousasi – With the Welterweight title in his possession, Lima decided to give Middleweight a shot. It wasn't the best decision he's made, as Mousasi beat him by points.
Note that the method of victory in all those four fights was points. Douglas Lima is still without a knockout or submission loss in Bellator.
If you thought Lima's record was impressive, wait to hear about Yaroslav Amosov!
The 27-year-old Ukrainian fighter is without a loss in his professional career; His MMA record is 25-0 record.
Still, there is a caveat. Most of those wins happened while he was fighting for some lower-rank promotions. Tech-Krep FC, GEFC, ECSF – heard of any of these? Me neither…
He did fight five times in Bellator. But, he didn't face a high-profile fighter like Douglas Lima in those bouts.
Knowing all this, it's obvious who's the favorite here. I'm pretty certain Lima is going to retain his title.
Daley vs. Jackson – Who'll Win the Co-Main Event?
Jason Jackson calls himself the Ass-Kicking Machine. Enough for me to cheer for the guy, but is it good enough a reason to put my money on him?
If it were any other opponent than Paul Daley, I would back Jackson. The trouble is that the Ass-Kicking Machine looks like he's going to get his ass kicked.
Paul Daley is coming to Connecticut after two straight knockout wins. Even more impressive is the fact that of his 43 career wins, 34 happened this way.
The only thing that worries me is that he might miss weight again. Such a thing happened eight times already in his career.
He looks really buff in his Instagram photos, although to be fair to the guy, he did make weight in his most recent fight – at Bellator 257 (April 16, 2021).
Prediction: Paul Daley by Knockout
Predicting Bellator 260 Preliminaries
Five preliminary bouts were announced for Bellator 260. Knowing how these things go, we could see some of those getting canceled. Likewise, additional fights might be added to the card.
Nevertheless, there are five fights scheduled at the moment, and they all look really exciting.
I'm now going to share my predictions for all of those!
Ty-wan Claxton vs. Justin Gonzales
Justin Gonzales has an 11-0 record in his pro MMA career, so why am I not backing him? Because all those wins happened in competitions that aren't as tough as Bellator.
Speaking of which, this is going to be his first-ever fight fought under the Bellator flag.
It's just the opposite when it comes to his opponent. All of Ty-wan Claxton's professional fights were fought in Bellator. He won four of those while losing only two.
Prediction: Ty-wan Claxton by Decision
Nick Newell vs. Bobby King
They're approaching forty, but their Bellator story has only just started. Bobby King, who's turning 38 later this year, is making his promotional debut at Bellator 260.
His opponent, Nick Newell, is going to going to fight only his third Bellator fight. His current record in this promotion is 1-1. He won on his debut but lost in the following fight.
The loss happened in October 2019, and since then, Newell's been out of the cage. Does this mean he's rusty?
No, it only means he's super-eager to get back in there and get his second win!
Lucas Brennan vs. Matt Skibicki
Brennan has all wins in his MMA career. As he's only 20 years of age, his career isn't a long one – he's fought only four professional fights so far.
His opponent has been around more, but his record is not as impressive. In fact, Skibicki's record is pretty disappointing.
Not only is he coming into the cage after three straight losses, but he's hasn't previously fought in such strong competition as Bellator.
Obviously, Lucas Brennan is favored to win this fight with ease.
Prediction: Lucas Brennan
Amanda Bell vs. Marina Mokhnatkina
Even though she lost her most recent fight in Bellator, the promotion extended Amanda Bell's contract.
Bellator bosses obviously have faith in her, and so do I! At least I do when she's squaring off with such an opponent as Marina Mokhnatkina.
Although Bell isn't the best Bellator Women's Featherweight has to offer, she is surely the favorite against Mokhnatkina.
Why? Because Mokhnatkina's best days seem to be over. The Russian fighter made her name in the early 2010s by becoming a multiple Sambo champion.
However, in recent years, she hasn't done much. In fact, she lost her previous two MMA fights, including her debut bout in Bellator.
Demarques Jackson vs. Mark Lemminger
Jackson is almost five inches (12.7 cm) shorter than Lemminger, but the two have pretty much the same weight.
As they compete in the welterweight division, the maximum they can weigh is 170.5 lbs (77.33 kg).
The reason why this is important is that it suggests Lemminger moves faster than his opponent. He also has a longer reach than Jackson, so he should keep him at bay.
Furthermore, Lemminger has a (slightly) better record than Jackson. Even though he's lost his previous two Bellator fights, he does have one win in this promotion.
On the other hand, Jackson only has one loss suffered in his Bellator debut on April 16.
Prediction: Mark Lemminger
Check out the top MMA betting apps if you want to follow any of my predictions with a wager.
AUGUST
Sportsbook of the Month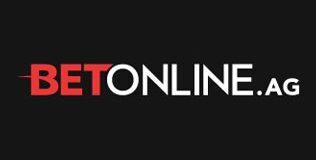 Welcome Bonus
50% up to $1,000
Read Review
Visit Site