Belinda Bencic vs. Marketa Vondrousova – Tokyo Olympics Women's Tennis Final

Who's going to win the Olympic gold in the women's singles tennis tournament? We're going to find out the answer on Saturday when Belinda Bencic (Switzerland) and Marketa Vondrousova (Czech Republic) meet at Tokyo's Ariake Tennis Park.
The final, same as any other tennis match at the Olympics, will be played on the hardcourt. The surface isn't particularly loved by either player.
Bencic is more of a grass court fan, with her hardcourt win percentage being only 64.17%. Vondrousova is even worse when it comes to playing on the hard surface at a 63.16% win rate.
Add to that the fact that neither player is ranked too high in the WTA Rankings (Bencic is #12, Vondrousova is #42), and you'll see why no one thought these two were going to meet in the final.
But, here they are! They're squaring off in the battle for the Olympic gold. Who's going to win? Let's see!
Bencic vs. Vondrousova Betting Odds
Vondrousova -1.5 Sets
2.62
Vondrousova +1.5 Sets
1.64
Belinda Hoping to Upset the Odds (Once Again)
The Swiss international was seen as the underdog in four of the five matches she's played at the 2020 Olympics.
In Round 1, she was the underdog against Jessica Pegula (WTA No.27), with the odds on Bencic being as long as 2.42.
After winning that match 2-0, oddsmakers made her a favorite against Misaki Doi (WTA No.93). Bencic did not disappoint – she won in Round 2 in straight sets.
Then, the clash with the winner of the 2021 French Open came. In the Round of 16, her opponent was Barbora Krejcikova (WTA No.11), who was a strong pre-match favorite at 1.40.
Oddsmakers must've thought they were right to label Bencic as the underdog as the Swiss lost the first set 6-1. However, a sort of miracle happened next – Bencic bounced back, winning the next two sets pretty comfortably (6-2 and 6-3).
Then, the quarterfinals came. Once again, Belinda Bencic was the underdog in the bookmakers' eyes. The odds on her beating Anastasia Pavlyuchenkova (WTA No. 18) were 2.37 at some Olympics betting sites.
It's needless to say that Bencic shocked the betting world once again. She won 2-1 in sets, booking a ticket to the semifinal.
The same old story again – Bencic was a 2.50 underdog against Elena Rybakina (WTA No. 20), but she got a win nonetheless.
By qualifying for the final, Bencic secured one Olympic medal. But that's not going to be the only one she'll win in Tokyo!
Bencic has also qualified for the doubles final with her Swiss teammate Viktorija Golubic. That match will take place a day after the women's singles final.
The Swiss duo played the semifinal match on Thursday, fewer than 24 hours before the start of the Belinda Bencic vs. Marketa Vondrousova match.
Possible Fitness Concerns for Bencic?
Although Bencic is famous as a resilient player, she might not have enough time to rest for the gold medal match. This goes especially knowing that she's already spent way more time on the court than Vondrousova.
In fact, I did some calculations to see how many hours she's spent playing tennis in Tokyo. The answer is that Belinda has played a total of 9:41 hours in singles matches. She also played women's doubles matches for 5:45 hours since the start of the tournament.
In comparison, the total playing time of her opponent in the final is 9:29 hours (7 hours women's singles and 2:29 women's doubles)
Add to that the fact that most of those matches were played around noon (Japan Standard Time) when the temperature was around 90°F each time. All this means that Bencic could feel jaded on Saturday.
Marketa the Giant-Slayer
The Czech player is currently in 42nd place in the WTA Rankings. However, that's not going to be the case for much longer. Marketa Vondrousova has just turned 22 last month, and judging by her performances at the 2020 Olympics, she's got a very bright future ahead of her.
Same as Bencic, she was also seen as the underdog in most of her matches in this tournament. No surprise there, as her draw had put her against some of the best WTA players.
In three of the five matches she's played so far, Vondrousova was the underdog. Her opponents in those matches were Naomi Osaka (WTA No.2), Paula Badosa Gibert (WTA No.29), and Elina Svitolina (WTA no.6).
Knocking out such high-profile players is definitely something to be proud of; however, there's a caveat – Vondrousova had luck on her side in all those three matches.
Let's start with the match against Naomi Osaka, in which the Japanese superstar was completely out of shape. We saw her making 32 unforced errors, losing her serve five times. That said, it's clear why Vondrousova won the match despite entering it as a 5.50 underdog.
Ahead of her clash with Paula Badosa Gibert, Vondrousova's odds were about 2.20. She started well, winning the first set 6-3, after which the match was stopped – the Spanish player retired due to an injury.
Finally, in the semifinal match against Svitolina, Vondrousova was a 2.10 underdog. After only 1:05 hours of play, the Czech player got her victory. It was 2-0 in sets (6-3, 6-1).
Bencic vs. Vondrousova Prediction and Picks
Bencic might feel tired, but it's the Olympics final we're talking about here. You can be certain that she's going to go far and beyond to get ahold of the gold medal.
The Swiss player surely has the talent to achieve her dream, as well as the confidence necessary to get the job done in two sets.
These are my betting picks for the match.
Belinda Bencic to Win Gold (2.10)
Belinda Bencic -1.5 Sets (3.25)
AUGUST
Sportsbook of the Month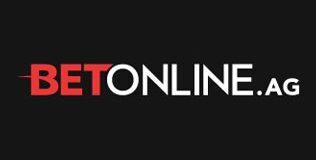 Welcome Bonus
50% up to $1,000
Read Review
Visit Site