Becky Lynch vs. Bianca Belair Preview and Betting Pick

The match between Becky Lynch and Bianca Belair has been coming for a while. The Man stole the SmackDown Women's Championship from her foe at SummerSlam 2021, and the former champ has been trying to get the belt back since.
Lynch has been ducking her for various reasons, but Belair earned a title shot at WWE Extreme Rules 2021. The two will meet this Sunday with the belt on the line, and the fans can't wait for this one.
We have the odds already, and I explore them in this Becky Lynch vs. Bianca Belair betting preview. The post also features more information about the storyline so far, my prediction, and a free betting pick.
Becky Lynch vs. Bianca Belair Betting Odds
Most bookmakers obviously view Becky Lynch as a strong favorite in this clash, and the odds suggest she should remain a champion when WWE Extreme Rules 2021 is done. Let's take a closer look at the feud between the two wrestlers so far to determine if that's a reasonable assumption.
Becky Lynch vs. Bianca Belair Storyline
Bianca Belair was supposed to defend her WWE SmackDown Women's Championship against Sasha Banks at SummerSlam 2021. This match was long overdue, but the contender was pulled for unknown reasons, and the promotion had to improvise.
Carmella was set as a replacement, and just when the match was about to start, Becky Lynch appeared out of nowhere after more than a year out of the ring.
The Man attacked Carmella and then challenged Belair, defeating her almost immediately to steal the title. The former champ has been looking for a rematch since, and Lynch has been ignoring her.
Belair finally earned her right to a title fight after winning a Fatal 4-Way clash, and WWE forced Lynch to fight her at Extreme Rules 2021.
The truth behind this delay is quite simple if you think about it. Lynch was out for a long time after giving birth last year, and she probably wasn't ready for a full match. I assume she needed more time to prepare, and it's interesting to see what happens next.
On one hand, Becky Lynch is one of WWE's brightest stars, and a victory here makes a lot of sense. At the same time, Bianca Belair's rise in the past two years has been remarkable. The promotion could very well want a long-lasting feud between these two, and a victory for the contender is the most logical step if that's truly the case.
Becky Lynch vs. Bianca Belair Prediction and Pick
I see a case for both wrestlers here. This would be Becky Lynch's proper return, and WWE probably wants a win for one of their biggest stars. At the same time, Bianca Belair is a fan favorite, too, and a victory in her favor would open the door for the storyline to continue.
If you add to that the juicy odds we have for the contender, I prefer picking Belair at WWE Extreme Rules 2021.
Pick
Bianca Belair to Win
If you found my Becky Lunch vs. Bianca Belair prediction interesting, you should also check out my preview of the clash between Roman Reigns and Finn Balor.
We also have a WWE Extreme Rules guide that is designed to help you find the best wagers for the event, so make sure to take a look.
August
Sportsbook of the Month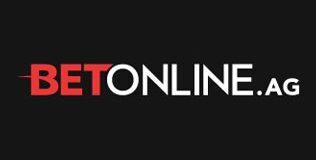 Welcome Bonus
50% up to $1,000