Baltimore Orioles vs. Toronto Blue Jays – MLB, September 1, 2021

The Toronto Blue Jays are on life support when it comes to their 2021 MLB playoff hopes. Vladimir Guerrero and co. are still a dangerous team, but they are presently on the outside looking in.
Toronto will try to work their way to a playoff spot on Wednesday, when they host Matt Harvey and the Baltimore Orioles.
The Jays enter as understandable favorites, but how should you bet on this game? Read on for my Orioles vs. Blue Jays prediction and top betting pick for September 1, 2021.
Orioles vs. Blue Jays Odds for September 1
Toronto is going to struggle to sneak into the wild card spot in the American League, but their recent form isn't bad. They're still 69-61 on the year, and are a solid 6-4 over their last 10 games.
The Blue Jays are also 35-28 at home, and they host the lowly Orioles. Baltimore has gone just 40-90 on the year, they're 2-8 over their last 10 contests, and they own a paltry 19-44 road record.
All of this plays into the massive difference in moneyline, plus the pitching edge belongs to the Jays, as well.
I won't fault you for hammering Toronto to win at -255, but every MLB game deserves a closer look. Let's dive into this Orioles vs. Jays matchup to see what the best bet is for Wednesday night.
Orioles vs. Blue Jays Matchup Preview
Baltimore nudges Matt Harvey onto the mound in this one, and he's got quite the task ahead of him.
Harvey actually enjoyed a nice little stretch of starts not too long ago, but he's since reversed course.
He has gone 6-14 on the year with a nasty 6.18 ERA and a 1.51 WHIP. He's also had a tough time against Toronto, posting a 8.56 ERA with 13 earned runs across 13.2 frames.
Toronto has loads of power, and they're facing a guy who doesn't miss bats, and gets slammed by right-handed hitters.
After a wild stretch where Harvey inexplicably allowed zero runs over the course of three consecutive outings, he's now allowed multiple runs (17 total) in each of his last five starts.
The Jays have weirdly run hot and cold at the plate lately, but this is still a team ranking inside the top-10 in batting average and runs scored. They're going to hammer the contact-prone Harvey here.
On the other side is Steven Matz, who I don't trust a whole lot more than Harvey, if I am being honest.
That said, Matz is the more talented pitcher by quite a bit, and he can rack up the Ks when he's hot. He should be able to do that against Baltimore, who packs some punch, but whiffs at nearly a 25% clip against southpaws.
Matz keeps the walks in check, can make bats miss, and he dominates lefties. If he can navigate the O's solid righties, he could crush here. I still think he's a tough guy to trust given his power issues, and he just might contribute to the Over here.
Orioles vs. Blue Jays Pick for September 1
Baltimore could be a little sneaky here. This +228 price is fantastic, and Matz can be had. However, this is clearly an advantageous spot for Matz, and the Jays should smash Harvey to oblivion.
In other words, no, you're not crazy for lending a cursory glance to Baltimore's moneyline. It's just not the time to jump off the cliff, I don't think.
You can't pay for the Jays at -255, either. Toronto is probably winning, so consider the run line when those odds come out.
The bet you're targeting is the Over, though.
You're still getting nice value at -115, while 11 total runs probably isn't asking that much. Toronto is capable of exploding like that all on their own, and Matz's power problems should play into this total to some extent.
Overall, I think the Jays win, but this one has some pop. Bet the Over.
AUGUST
Sportsbook of the Month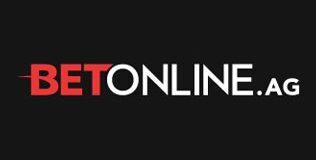 Welcome Bonus
50% up to $1,000
Read Review
Visit Site