Austin McBroom vs. Bryce Hall – YouTube vs. TikTok (June 12, 2021)

If you're looking to make money betting on YouTube vs. TikTok, the first stop is the main event.
I'll talk you through the ins and outs of placing wagers on Austin McBroom vs. Bryce Hall, as YouTube and TikTok's finest go head to head this Saturday, June 12, in Miami.
Get ready to find out about the best odds for McBroom vs. Hall, as well as the top bets you can place on the fight. If you're keen to get in on the action but are not exactly a boxing betting savant, there is no need to worry, as I have you covered.
You can find all of the above, including my McBroom vs. Hall predictions and betting pick, in this handy betting preview for the YouTube vs. TikTok: Battle of the Platforms main event.
If that sounds good, keep reading!
McBroom vs. Hall – Who Wins?
Let's get one thing straight — neither of these two are fighters.
But I'm confident that the YouTuber comes out on top in this fight. Not only does he have tangible physical advantages, but he also has an athletic background that should give him the edge.
Why does McBroom beat Hall? Stick with me, and I'll explain everything.
Right after we look at the odds and best bets for Austin McBroom vs. Bryce Hall, of course.
Latest Odds for McBroom vs. Hall
Austin McBroom to Win
-300
McBroom's odds to beat Hall come in at -300 with MyBookie.
That means that you must stake $300 to win $100 in profit. If you're new to how betting odds work, you might be thinking that's quite a lot to risk for what you could potentially earn. And it is.
But the fact of the matter is that the oddsmakers believe McBroom is a better fighter than Hall and thus has a better chance of winning this fight.
If you're down with TikTok in this scrap, Hall's odds are +200.
This means that you will make a profit of $200 for every $100 you stake.
But while this sounds a lot sweeter than placing a wager on McBroom, it's important to know that Bryce's betting odds to win aren't entirely a reflection of his chances. They also represent how much money has been placed on his opponent.
Nevertheless, this fight looks likely to go the way of the YouTuber, and the odds back that up.
Best Bets for McBroom vs. Hall
Austin McBroom to Win
Austin McBroom to Win by KO/TKO
Austin McBroom to Win in Round 1
I reckon we'll see most bets for YouTube vs. TikTok: Battle of the Platforms taken on this fight.
But the majority of wagers for McBroom vs. Hall will likely be on the former winning. And I think that anyone looking to win money here should be putting their stake down on the YouTuber to beat the TikTok star.
McBroom has a significant size advantage over his opponent, which I will explain in the next section. But more than anything, The ACE Family star just appears to be in better shape for a fight.
I believe a bet on McBroom to win by KO/TKO is a good shout. But if you want to make it really interesting, take a gamble on the YouTuber to win in Round 1.
Why Austin McBroom Beats Bryce Hall
It's crucial to point out that neither McBroom nor Hall are fighters.
Therefore, we have no career stats or opponents to compare.
There is literally no information we can use to determine who hits harder, who can take more punishment, the better technical striker, etc.
Instead, we have to think outside the box a little. In doing so, we can use money-making tips for betting on celebrity fights, as well as common sense. And that's exactly the route I took before making my predictions and betting pick for Austin McBroom vs. Bryce Hall.
To cut a long one short, there are a few things that make me believe betting on McBroom makes sense.
First, I'm picking McBroom over Hall because he stands at 6'0″ to his opponent's 5'9″. That wouldn't mean much in a genuine boxing match, but it more than likely will in this fight.
Second, McBroom is 170 pounds while his opponent weighs in at 150. In a genuine fight, this is like putting a super middleweight in against a welterweight. Think Canelo Alvarez or Caleb Plant fighting Terence Crawford or Manny Pacquiao.
Last, but not least, McBroom has an impressive athletic background. He has been sporty from a young age, and would go on to play for the Eastern Washington University Eagles, the Viking's state championship team, and even make the Mid-American Conference All-Freshman team.
Hall, on the other hand, has no traceable athletic background.
Sure, there is little to work with here. Being good at basketball doesn't make you a fighter, but in a bout between two amateurs, it certainly helps.
Logic and reason point towards a win for the former athlete. Therefore, I'm predicting an easy win for my YouTube vs. TikTok main event pick, Austin McBroom.
Where to Bet on McBroom vs. Hall
If you're looking to wager on the main event of Battle of the Platforms: YouTube vs. TikTok, or any of the fights on the card, make sure to pick a reputable betting site.
Although usually reserved for genuine boxing matches, our recommended boxing betting sites have the odds for McBroom vs. Hall and the rest of the undercard bouts. These sites will also have tons of prop bets for Battle of the Platforms that will add a bit of extra spice to the event.
You can find the best of these sites below.
August
Sportsbook of the Month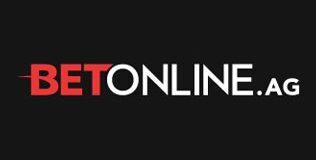 Welcome Bonus
50% up to $1,000