Atlanta Hawks vs. Philadelphia 76ers – NBA Playoffs, June 8, 2021

The 76ers host the Hawks in the city of brotherly love tonight, but there will be much love lost between these two. Atlanta will be looking to build on their shock win ingame one, and if they can start as well as they did in that game, you certainly wouldn't back against them.
It was a highly-skilled game and the difference on the night was the Hawks' superb three-point shooting. Although the winning margin was only four, it doesn't tell the story of the game as, in all truth, the Hawks cruised to victory. They eased up by the end of the third quarter, and they should be the fresher of the two this evening.
Ordinarily, this has been a match dominated by the home team on the night as the previous five games went that way until the Hawks upset that pattern. They have generally been one-sided affairs also, and if Atlanta didn't ease up in game one, that could have easily followed suit. The winning margins of those five games before game one were 10, 17, 18, 44, and 22.
Hawks vs. 76ers Odds
It appears the bookmakers haven't learned their lesson from game one as they have increased the spread by a point, even though Atlanta won the game straight up. Presumably, they believe there will be a 76ers backlash tonight.
Although they have increased the points total by four points which is a reasonably hefty hike, I still think it's small. I say that because, over the last ten meetings between these two, they have averaged a combined score of 233-points.
Hawks Flying High After Game One
Things could not have worked out much better for the Hawks so far in the playoffs. They dismantled the Knicks with relative ease, and then in game one of this series, they took the lead while managing to conserve energy towards the end of the match. They also ended a run of ten straight home wins for the 76ers and have now put a seed of doubt in their minds, as Philadelphia was beginning to look untouchable at home.
They have now gone on to win 12 of their last 14 matches, with the only teams to beat them the Knicks and the Pacers. However, during that run, it must be highlighted that they only faced two teams still left in the competition in the form of the Suns and the 76ers. Therefore, this fantastic run of form does have some floors.
Game two hasn't been particularly lucky for the Hawks in recent years as they have lost their previous two against the Wizards and the Knicks in the first round this year.
Here are the latest betting trends for Atlanta:
| | |
| --- | --- |
| Bet Type | Trend |
| ATS | They have won seven of their previous eight matches. |
| Total | Seven of their last nine games have gone under the betting total. |
| SU | The Hawks have only lost one of their previous ten matches. |
| ATS | Atlanta is 14-6 in their last 20 games against Philadelphia. |
| ATS | They have lost two-thirds of their previous nine road trips. |
| Total | Only one of their last five visits to Philadelphia has failed to go over the points total. |
| SU | The Hawks have won eight of their previous nine games against teams from the east coast. |
| ATS | Atlanta is 5-1 in their last six matches against teams based in the Atlantic Division. |
The Hawks seem to be adapting to their opponents well in the playoffs. They didn't play particularly great against the Knicks, but they didn't need to, and when they came across higher caliber opposition in the 76ers, they upped their game dramatically.
While, overall, their shooting has been mediocre, the same can not be said for their free-throw shooting, which has been amongst the best in the playoffs so far. Therefore, the 76ers won't be able to take an aggressive approach to get back on an even keel. Especially as this is something Trae Young has been exceptional at doing this season, drawing many fouls each game. This tactic doesn't impress Clint Capela and appears to inspire the big man, if anything.
The Hawks will have to improve their offensive rebounding, which has been the worst in the playoffs to date. Their defensive rebounding has been excellent, so they certainly can change this around.
They also need to move the ball around the court better. However, with that said, this did improve last time out, and again, it comes down to them doing enough each game to get the win. You certainly feel they are a team pacing themselves to go deep this season.
Their blocking has been superb, as has the 76ers, and this will be a crucial battle tonight and throughout the series.
The Hawks will miss trio Dunn, Goodwin, and Reddish, while Hunter remains questionable to play as he battles with a knee injury at present.
How Will Philly Respond?
The 76ers haven't been used to losing at home, and it will be interesting to see how they respond this evening. The last time they lost a home game, they didn't react too well, and they lost the next one. If they go two down in the series and then head to Atlanta for game three, they could have a mountain to climb to get back in the tie, and therefore all the pressure is on them tonight.
Game two has generally been kind to the 76ers as they have won three of the previous four. Their wins came against the Wizards, Nets, and Raptors, while their sole defeat came against the Celtics last season.
Here are the latest betting trends for Philadelphia:
| | |
| --- | --- |
| Bet Type | Trend |
| Total | Seven of their previous eight matches have gone over the betting total. |
| SU | Philadelphia is 14-4 in their last 18 games. |
| Total | The total has gone over in seven of their previous ten matches against the Hawks. |
| SU | They have won six of their last eight games against Eastern Conference opposition. |
| ATS | Philadelphia is 8-4 in their previous 12 matches with teams in Southeast Division. |
| ATS | The 76ers have only won one of their last five games played in June. |
The 76ers are the only team in the playoffs to have maintained a field goal percentage over 50%. They will undoubtedly need to continue that this evening to get back in the series. However, this excellent shooting hasn't followed them to the free-throw line for one reason or another as they have the joint-worst record in the playoffs.
The rebounding battle will be an interesting one as they both excel in defense and need to do better in offense which suggests to me they are set up in a similar way to each other. It will be intriguing to see if any of them stray away from their roots and change their game plan in any way. This will be a similar battle in the blocking stakes. As already mentioned, both teams have done exceptionally well in this area so far.
Philadelphia has moved the ball better than any other team in the playoffs, which has undoubtedly helped them achieve such a high field goal percentage and an average score of 124-points per game which is the highest in the playoffs this year. Ben Simmons has been the principal architect behind many of these moves for Philadelphia, but it seems he may play a more defensive role in game two.
The fact they are making more steals than any other team also shows you how hard they work, which is a great trait to have when you have such a talented team. They do all this while remaining discipline and staying true to their core values as a unit.
The 76ers only have one player listed as questionable to play tonight. However, that player is their star man Joel Embiid and therefore is big news. He played through the pain barrier in game one, and his 39-points still couldn't lead Philadelphia to victory, and consequently, you do worry what will happen if he doesn't play.
Best Bet for Hawks vs. 76ers
These teams are so closely matched, even down go the way they play and set up. However, I do believe the 76ers do things that little bit better in general. Therefore, the question tonight is how they will handle the pressure?
I think they will handle it well, and they will bounce back to winning ways this evening. However, it could be close, so I wouldn't be taking them against the handicap, especially with all the uncertainty surrounding Embiid.
AUGUST
Sportsbook of the Month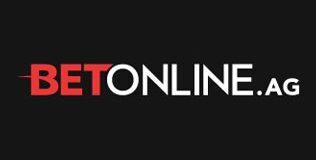 Welcome Bonus
50% up to $1,000
Read Review
Visit Site