Astros or Athletics – Who Wins the 2020 ALDS?

Before we crown the Astros for getting by the Twins, remember that Minnesota has lost 18 straight playoff games. That's the most consecutive postseason losses for any team in U.S. sports history. Surely we could have predicted Houston would slide past a Josh Donaldson-less Twinkies club.
On the other hand, the Athletics impressed a lot of folks in the baseball community, winning back-to-back games versus the White Sox to advance.
Gazing ahead at what's on deck, here's an Astros vs. A's ALDS prediction.
Astros vs. A's ALDS Series Odds
Astros to Win the Series
+103
A's to Win the Series
-123
Nothing surprising here about seeing the Athletics favored to beat the Astros. Oakland finished the regular season with a 36-24 record and won 7 of 10 games versus Houston.
The 'Stros stroll into the ALDS after sustaining a losing record (29-31). The only other American League team to qualify for postseason play with a sub-.500 mark was the 1981 Kansas City Royals.
As far as the keys for each of these franchises keeping their World Series aspirations alive, let's take a look.
Why the Houston Astros Will Win
Been There, Done That. Seeking their fourth straight trip to the ALCS, the Astros return the same core of hitters that has carried them since 2017. Of course, no buzzers, hand signals, or beating on trash cans will be present to "assist" the Houston hitters, but experience has to count for something.
When you study the Dusty Baker's lineup, it's virtually all of the same faces we saw spritzing the champagne three years ago. The main addition is Michael Brantley's ultra-reliable left-handed bat that anchors the middle of the batting order.
Discipline at the Plate. Houston doesn't hit a ton of homers, nor do they score an insurmountable number of runs. However, the Astros are the best in the business when it comes to laying off pitches that are outside of the zone.
The 'Stros struck out fewer times than any other team in baseball and will force Oakland pitchers to work from behind in the count.
Depth of Rotation. Despite Justin Verlander being on the shelf and Gerrit Cole donning the pinstripes, the Astros find themselves with five quality starters atop their rotation. Headed by Zack Greinke and Framber Valdez, watch out for Lance McCullers to be an X-factor in this series.
Lance missed all of 2019 after undergoing Tommy John surgery and will be amped up to contribute.
Why the Oakland Athletics Will Win
Top-Notch Bullpen. Oakland boasts the top bullpen in baseball based on regular-season bullpen ERA (2.72). Bob Melvin isn't afraid to empty his clip and trust every member of his pen – with the end goal of getting the ball in Liam Hendriks' hand.
Liam Hendriks threw 49 pitches yesterday and came back on 0 days rest to get a 1-inning save.

There are no instances in the postseason where a relief pitcher threw at least 49 pitches and then came back on 0 days rest to get a 1-inning save since 2000 (H/T @EliasSports) pic.twitter.com/vwPrbQDLMd

— ESPN Stats & Info (@ESPNStatsInfo) October 1, 2020
While many teams struggle when their starters can't go deep into a game, Oakland is able to prosper.
Jake Lamb's Emergence. In a perfect world, Matt Chapman would be manning the hot corner and hitting in the heart of the Athletics lineup. Unfortunately, a right hip strain has forced Chapman off the ALDS roster, but it's not all bad.
Jake Lamb is stepping up valiantly and looks like his old self from Arizona. Given how "right-handed heavy" the Houston pitching staff is, Lamb's left-handed bat should come in handy in this series.
Chris Bassitt is Legit. Jesus Luzardo is a budding superstar, but Chris Bassitt is the heart-and-soul of the A's pitching staff. The 6'5" righty has surrendered a total of two runs in his last five starts and wound up with the third-lowest ERA among all AL starters (2.29).
Beginning the year as not much more than an afterthought in this rotation, his ascension in 2020 has been quite remarkable.
Astros vs. A's Series Pick
Let's not beat around the bush here – the Athletics are the better team.
Oakland's pitching staff is head and shoulders above Houston's. Bob Melvin has hitters who can be trusted, whereas Dusty Baker has hitters who are collectively on a downward spiral.
Not only are the vast majority of Major League Baseball fans rooting Oakland, but hey should be picking them in an Astros vs. A's ALDS prediction as well.
It's a bet that has a "better than good" chance of paying off. According to Bradford Doolittle of ESPN, about a 60.2% chance to be exact.
Pick
A's to Win the Series
August
Sportsbook of the Month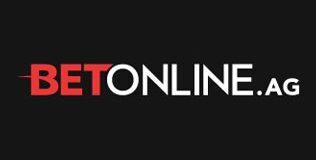 Welcome Bonus
50% up to $1,000