AnEsonGib vs. Tayler Holder – YouTube vs. TikTok (June 12, 2021)

You're here because you want to make some money betting on AnEsonGib vs. Tayler Holder's boxing bout, right?
If that's the case, I'll be taking you through how to bet on YouTube vs. TikTok's co-main event, with particular emphasis on the odds and best bets for the fight, as well as my predictions for AnEsonGib vs. Holder.
If you've somehow managed to stumble on this page and are wondering what in God's name is happening, there is a YouTube vs. TikTok: Battle of the Platforms event set to go down this Saturday, June 12, in Miami. My focus right now is on the fight between YouTuber Gib and TikTok's Holder.
Let's start off with some advice to help you make your AnEsonGib vs. Holder betting pick and hopefully win some money on the fight.
AnEsonGib or Holder – Who Wins?
One of the first YouTube vs. TikTok predictions I made was for Gib to beat Holder.
Admittedly, there's not a great deal of statistical gold I have to work with here, but do remember the YouTuber taking on Jake Paul in 2020. Sure, he was knocked out by Paul — who has subsequently beat Ben Askren — but that experience will help him in this fight.
More on why AnEsonGib beats Holder soon. I want you to take a look at the odds for the fight next.
Latest Odds for AnEsonGib vs. Holder
AnEsonGib's odds to win his fight against Tayler Holder are -140 with the top online betting sites.
Although he is not a boxer per se, the British online personality has been inside the ropes before. Known to his family as Ali Loui Al-Fakhri, AnEsonGib is the betting favorite in this one. Just about.
If you wager $140, you can make a profit of $100 if he wins.
Holder is a TikTok star that seemingly spends most of his time pouting in photos.
I guess there is a chance that he will do everything he can to avoid Gib punching him in the face, so we could see some evasive movement from the 23-year-old.
A $100 bet on Holder gets you $100 in profit, should he win. But is that good enough for you to put your faith in him this Saturday?
Best Bets for AnEsonGib vs. Holder
AnEsonGib to Win
AnEsonGib by Decision
It's time to get your bets for AnEsonGib vs. Holder down.
This will likely be the second most bet on fight in the YouTube vs. TikTok: Battle of the Platforms event, just behind McBroom vs. Hall.
Regardless, I have picked out two wagers for AnEsonGib vs. Holder that I think you should look at. The first of them is a win for Gib, putting the former FIFA reviewer in a good place for another return to the ring.
Although Holder looks decent in recent training videos that have circulated, it's clear to see that his punching technique is far from admirable. Gib can hang with him and drag him to a decision win, in my opinion.
Why AnEsonGib Beats Tayler Holder
Lacing up gloves and stepping into the ropes isn't as easy as it looks.
Throwing a straight punch is also a lot tougher to get the hang of than your average Joe would think. On the same level, getting punched in the face is not for everyone, but it is something that does get easier the more you get used to it.
When AnEsonGib steps into the ring, there will be jitters to deal with. But he does have the benefit of having been there before and will know what to expect.
Even better, in recent times, Jake Paul's "success" makes his defeat look nowhere near as bad as it did in 2020.
The Englishman looks in good shape for this one, and I'm predicting AnEsonGib beats Holder by decision.
More Advice for Betting on AnEsonGib vs. Holder
I've got some more helpful advice for anyone looking to gamble on the AnEsonGib vs. Tayler Holder fight this Saturday, June 12.
Although these two aren't real boxers, this encounter will be contested under boxing rules. That means that there are things these guys can do and things they simply can't.
As such, if you're betting on this YouTube vs. TikTok: Battle of the Platforms fight, there are a few tips and strategic pointers you should follow. Check out the following pages to find out more.
To find more predictions and picks for YouTube vs. TikTok: Battle of the Platforms, make sure to check out our boxing picks section.
Finally, here are the sites I recommend using to bet on the event.
Good luck with your bets!
August
Sportsbook of the Month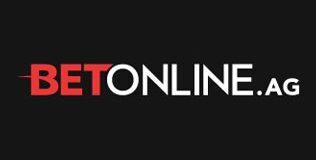 Welcome Bonus
50% up to $1,000