Predictions With Pick for Anderson Silva vs. Tito Ortiz – September 11, 2021

A boxing match between Anderson Silva and Tito Ortiz goes down on the undercard of Evander Holyfield vs. Vitor Belfort this Saturday, September 11, from Florida.
If you think that opening line is weird, get a load of this — Donald Trump, former president of the United States, will be commentating on the main event. Oh, don't you just love 2021?
This fight card might be crazy, but my predictions for Silva vs. Ortiz are totally rooted in reality. I'll be looking at the advantages of wagering on Silva's odds to win and explaining where the betting value can be found in this fight.
If you're looking for Silva vs. Ortiz betting tips, I have a few for you below. But let's start things off with the odds for Saturday's Triller Fight Club boxing bout.
Latest Odds for Anderson Silva vs. Tito Ortiz
Before I get to my predictions and betting picks for Silva vs. Ortiz, let's talk odds.
As you can see, "The Spider" is the favorite to win his fight with "The Huntington Beach Bad Boy." I'm not surprised in the slightest that the former UFC middleweight champion is favored, given that he is coming off a win against Julio Cesar Chavez Jr. in the summer.
The odds for Silva to beat Ortiz are a little thin at -750. I have seen some bookies posting the 46-year-old as short as -1000, however.
Former UFC light heavyweight champ Ortiz is a -450 underdog.
Ortiz's odds to win are bound to attract bettors looking for an easy payday. After all, both fighters are UFC champions, but the bigger man surely holds the advantages, right?
No. It's unlikely that the American will win this fight, as I will explain in my Silva vs. Ortiz predictions.
Predictions for Anderson Silva vs. Tito Ortiz
Winner: Anderson Silva
Method of Victory: KO/TKO
Silva pulled off a stunning win over Chavez Jr. in June and looks primed to make it two from two in this bout.
Although he's approaching 50, Silva showed some crisp boxing and nice reflexes in that fight against the Mexican. He should have never been in a position to beat a former world champion, but it happened.
Tito Ortiz is not a boxer. In fact, he was never that great on the feet, even in his pomp in the UFC. He's slower, larger, and moves like a pickup truck on stilettos, and I don't expect him to have much to offer in this bout.
There is money to be made on this one, and that's why Silva vs. Ortiz is among the best boxing matches to bet on in September.
Best Bets to Place on Silva vs. Ortiz
Silva to Win by KO/TKO
-175
Fight to End Under 5.5 Rounds
-125
Silva Wins in Round 3
+650
Looking for value?
If so, I'd suggest scrolling through the props for Silva vs. Ortiz on the best sites for betting on boxing.
Silva's not the most powerful puncher known to man. But I can't see how Ortiz will last the full duration of this fight, which is scheduled for 8 x 2-minute rounds.
The Brazilian is the same age as Ortiz but is much quicker and a lot more agile. His footwork will cause Ortiz all kinds of hell, so keeping up with him will be a problem.
The Spider to win by KO/TKO is among the best betting picks for Silva vs. Ortiz, but it's not the top bet. Not when you can get an extremely generous -125 for the fight to end under 5.5 rounds.
If you're looking to take a gamble on Silva vs. Ortiz for a bit more money, back the Brazilian to win in Round 3 (+650).
Bet on Anderson Silva to Beat Tito Ortiz
Although anything can happen when the bell rings, I'd recommend betting on Anderson Silva to beat Tito Ortiz.
The advantages in skill and agility make Silva the lopsided favorite to win. If he looked good against a former high-level fighter in Chavez, he's going to please fans when he takes on the Californian.
Ortiz's style as an MMA fighter was wrestling heavy. To put it simply, he would aim to take you down and unload from the top. There was no panache to his striking game whatsoever, which doesn't make him a good fighter to back in a boxing match.
My prediction for Anderson Silva vs. Tito Ortiz is a knockout for the Brazilian. He's just, well, a better boxer.
Unlike Ortiz, Silva was known for being a phenomenal striker. But he also possessed skills that transfer well to the boxing ring, such as great head movement, top footwork, and solid defense.
He's older now, sure, but so is Tito.
When compared with Silva, Ortiz should look very sloppy and heavy on the feet. He will be aiming to knock his man out and should gas pretty quickly.
When his legs and his arms go, it's going to be a straightforward approach from the Brazilian — unload and score the stoppage.
I think this will be easy work for Silva.
More Tips for Gambling on Silva vs. Ortiz
If you're keen to bet on the latest odds for Silva vs. Ortiz, fire away.
However, we've seen some downright weird results in these types of fights over the past few years. Therefore, I would suggest thinking twice before lumping all of your money down on one scenario to play out.
I'll leave you with some reading material that will help you get the most out of our recommended boxing picks for the Holyfield vs. Belfort card and more fights coming up.
Essentially, the advice below is on both boxing gambling strategy and betting on celebrity bouts. While this is not technically a celeb boxing match, it does share a lot of similarities with how these scraps are structured; thus the information will be useful.
Good luck with your bets!
AUGUST
Sportsbook of the Month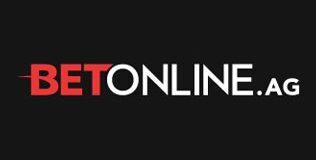 Welcome Bonus
50% up to $1,000
Read Review
Visit Site