Alistair Overeem vs. Alexander Volkov Betting Preview – UFC Fight Night (February 6, 2021)

A big-time clash between Alistair Overeem and Alexander Volkov goes down on Saturday, February 6, at UFC Fight Night: Overeem vs. Volkov.
I'll be making my pick and prediction for Overeem vs. Volkov in this piece, as well as covering a few points of interest for anyone gambling on the main event. So, expect odds and best bets for Overeem vs. Volkov, as well as a little insight into how I see the fight ending.
MMA legend Overeem is in the last chance saloon where a UFC title shot is concerned. Nothing less than a win will do for the 40-year-old Dutchman, which adds an extra bit of spice to proceedings.
Volkov, 32, is in a completely different place. A loss would not be the end of the world for the Russian striker, although a win could see him bypass a major obstacle toward his own ambitions of fighting for the prize all UFC heavyweight fighters desire.
So let's get moving with my prediction for Overeem vs. Volkov before we go any further.
Who Wins Between Overeem vs. Volkov?
Alistair Overeem by KO/TKO
I'm going to stop short of predicting a majorly convincing KO win for Overeem against Alexander Volkov, but I think "The Demolition Man" can get to his opponent.
Now, I'll be honest in saying that I initially favored Volkov for the win. There's no shame in that, of course, but it's worth pointing out because I know you might be flip-flopping when it comes to gambling on Overeem to beat Volkov or vice-versa.
This is a very tough one to call, but I think the 66-fight veteran's experience and his ground game are going to make the difference in this fight.
More on that later. First, here are the odds for Overeem vs. Volkov.
Latest Overeem vs. Volkov Odds
Alistair Overeem to Win
+140
Alexander Volkov to Win
-170
First, let's acknowledge the fact that Overeem's odds to beat Volkov opened at -125 before swelling out to +140.
The last time we saw a similar movement was when he opened at -140 against Curtis Blaydes before closing at +135. He lost brutally against Blaydes, but Volkov does not have that kind of power.
At -170, I don't love Volkov's odds to win this fight.
I won't say that my decision to change my mind and back the veteran has been totally swayed by the odds. I have settled on what I think is a good prediction for Overeem vs. Volkov's UFC bout based on the stylistic clash and the caliber of previous opponents.
But I would be lying if I said it didn't play a little part in at least one of the bets I have chosen for this fight.
Soon ?? pic.twitter.com/LTCoeVwM2G

— Alistair Overeem (@Alistairovereem) January 7, 2021
Best Bets for Overeem vs. Volkov
Overeem to Win (+140)
Overeem to Win by KO/TKO (N/A)
Fight to End Over 3.5 Rounds (N/A)
I was sizing this fight up well before the picks for Overeem vs. Volkov started to flood social media and UFC forums.
One of the most interesting aspects of this fight is that these two are hard to separate. It's an excellent bit of matchmaking, and it should be an awesome fight. It would be much better if you made a profit on your bets for Overeem vs. Volkov, so let's see if I can help you with those.
First off, I recommend betting on Overeem to beat Volkov at +140.
He is the value pick in this UFC heavyweight clash that should be a lot closer than the bookies are making it.
Yes, Overeem is 40. He has had more winks than Sleeping Beauty inside the cage. But guess what? I think Overeem to Win by KO/TKO is a good bet here.
I can't share prop bet odds for Overeem vs. Volkov as they have not yet been released. Still, check out what you can get for these bets a little closer to the fight.
The Reem is being written off ahead of this scrap for his status as a UFC elder and his, well, questionable chin. 14 of his 18 losses as a pro have come by KO/TKO. But he has been so unlucky at times, especially against Jairzinho Rozenstruik in December 2019.
My final bet for Overeem vs. Volkov is for the Fight to End Over 3.5 Rounds.
Ten of Volkov's last 15 fights have gone past the three-round mark, while Overeem has made it to the fifth round in two of his last three fights.
Yes, Overeem's chin is there for the taking, but I don't think Volkov has the same stopping power as Rozenstruik, Francis Ngannou, Stipe Miocic, and certainly not the ground and pound of Blaydes.
This could prove very significant indeed.
How Overeem Beats Volkov
Alexander Volkov, despite being an excellent kickboxer, is not something that Alistair Overeem has never seen before.
The Dutchman has been around the block and will have an acute understanding of what to do and what not to do against a striker of his opponent's caliber. The first thing is to avoid rushing in and leaving his chin open.
Despite being shaky in this department, Overeem has only been knocked out by the aforementioned killers. He has downed more fighters over the past five years than he has been down. He will be a legitimate threat to Volkov, and the Russian will know that.
Volkov does have a tendency to get a little complacent in the pocket. This is something that The Demolition Man can use to his advantage, especially if it leads to a takedown. Overeem is the better fighter on the ground and will need just one opening to prove this.
I can see this being a tactical battle that ends with Overeem landing bombs from a dominant position on top.
Overeem to win in Round 4 by KO/TKO sounds good to me.
More UFC Betting Advice
It should be one hell of a scrap in the UFC Fight Night: Overeem vs. Volkov headliner, but I have to give the nod to Overeem.
The Dutchman is definitely the value bet in this fight. Overeem's odds should be enough to convince you that he deserves consideration in this one, but the decision ultimately rests in your hands.
I'm backing the UFC veteran to get the job done, but that doesn't necessarily mean that you have to. Why not take a look at some of the odds for Overeem vs. Volkov on our best UFC sportsbooks and then make up your mind?
Then, when you're done, you can check out the following pages for more UFC picks, predictions, and betting advice.
Good luck with your bets!
September
Sportsbook of the Month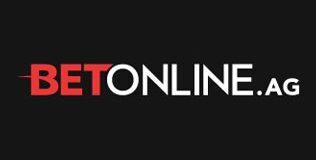 Welcome Bonus
50% up to $1,000