Alexander Volkov vs. Walt Harris Betting – UFC 254

Alexander Volkov vs. Walter Harris goes down at UFC 254 this Saturday, October 24 from Fight Island.
Volkov (31-8) comes into this fight following a unanimous decision loss to top-three heavyweight Curtis Blaydes, in June. There was no shame in the Russian's performance whatsoever, but he will be more than hopeful of a win over Harris.
The best sports betting sites have Harris (13-8-0-1 NC) as the underdog in this fight. The American made his return to the cage in May following the tragic murder of his stepdaughter but lost by way of 2nd Round TKO against Alistair Overeem.
I really like this fight and am looking forward to seeing how the matchup unravels in Abu Dhabi. I have my own thoughts on who will win, as well as the odds and the best bets for Volkov vs. Harris.
I'll be closing out with my prediction a little later, but here's a snapshot of how I see things going down.
Volkov vs. Harris – Who Wins?
Alexander Volkov by Decision
I believe Volkov is technically better in pretty much every department that matters.
Providing the big, powerful Harris is kept at a manageable distance, I think "Drago" picks him apart. He has a better understanding of range and is equipped with an 80″ reach advantage to Harris 77″. More than this, I think his style should see the fight turn out in his favor.
Care to see odds for Volkov vs. Harris?
Latest Volkov vs. Harris Odds
Alexander Volkov to Win
-175
Volkov comes into this one as a -175 favorite to beat his American rival.
The former M-1 and Bellator champion is looking for the sixth win of his UFC career, having dropped losses to Blaydes and Derrick Lewis.
You might remember when the "Black Beast" was getting pieced up on the undercard of Khabib vs. McGregor at UFC 229? Until he sparked Volkov out with just 11 seconds to go? Well, his chin is something that bettors will be cautious of against Harris. More on that later.
This fight marks the sixth time that Volkov has been favored in a UFC fight. He has been a plus money underdog on just two occasions, which were against Blaydes and his win over former UFC heavyweight kingpin, Fabricio Werdum.
Harris comes in as a +145 underdog to beat Volkov.
Favored to beat Overeem during the summer, "The Big Ticket" was stopped in two and seemed to struggle with the better technical striker. Will things go the same way on the night, or can he find range and land that one big shot?
The 37-year-old needs a win here to keep his place in the top ten. Can he get the job done?
Here are three bets that I believe are the ones to target this Saturday.
Best Bets for Volkov vs. Harris
Volkov to Win
Volkov to Win by Decision
Harris to Win by KO/TKO
First things first, I'm tipping Volkov to Win this fight.
Going up against one of the most fierce wrestlers in the promotion in Curtis Blaydes is going to leave most fighters looking a little clueless at times. But the fact of the matter is that he had success in that fight. He has moments where he looked comfortable, but his wrestling was just not good enough.
Against Harris, Volkov won't be as vulnerable. If anything, Harris is the type of fighter that the Russian tends to excel against. A big, powerful guy that is not as fast or as rangy will not be a major problem unless he falls asleep as he did against Lewis or Vitaly Minakov.
Volkov to Win by Decision sounds like a good bet to me.
If you are betting on the method of victory, this is the more probable of two likely outcomes, in my opinion. There is no doubt that Harris' power will play a huge part in how Volkov sets out his stall defensively.
Although the older man winning won't exactly be the shock of the century, I would be surprised if he outscores his opponent. If you're betting on Harris to beat Volkov, I'd suggest going for the next bet.
Which is, Harris to Win by KO/TKO.
Anyone with knowledge of these two guys will tell you that there is a contrast in styles. Both are strikers, but Volkov is the more measured and technical while Harris carries the power.
The American's approach to getting the win is going to rely heavily on his ability to burst forward when an opportunity presents itself, and hopefully cause damage with anything he lands.
If he can't do that, I think he will be beaten on points. Here's why.
Why Volkov Beats Harris by Decision
Sizewise, these two match up really nicely. At 6'6″, Volkov has just one inch in height over Harris, who is the broader fighter.
The Russian's reach of 80″ to the American's 77″ might just be more important than anything in this fight. Not just because three inches always gives you an advantage in combat sports. It's when a fighter's style is connected to their usage of this advantage that you typically see it count.
Volkov is the technician in this bout and will look to use every weapon he has in his arsenal to prevent Harris from making it inside his range. Expect to see good movement, a nice, clean jab, and regular push kicks to control the distance between him and his opponent.
Without finding a way to land, Harris is effectively going to lose favor with the judges. Now, I'm not saying that Volkov is the greatest technical striker on the planet, but he is very, very good. He does have shortcomings, however, such as his propensity to switch off at times.
Volkov is often seen as a "chinny" fighter, but I'm not exactly a disciple of this religion. He has lost two fights by KO/TKO in 39 matches. Curtis Blaydes has two KO losses from 17 fights, while Derrick Lewis has four from 32. UFC heavyweight champ Stipe Miocic has two from 23, so make of that what you will.
That being said, if Harris lands flush on Volkov, it could be the end of his night. But other than a mega punch, I don't see Volkov losing this one.
I'm sticking with my prediction of Alexander Volkov to beat Walt Harris by decision.
More UFC 254 Bets and Previews
I'm going with Volkov in the big heavyweight fight of the evening. It should be a good contest, but where does it rank when it comes to the best fights to bet on at UFC 254?
I'll let you be the judge of that, of course. But here's a few links to some more material — such as betting previews and picks for UFC 254 — to get your teeth into.
Enjoy the fights!
AUGUST
Sportsbook of the Month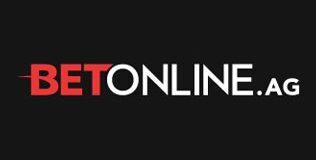 Welcome Bonus
50% up to $1,000
Read Review
Visit Site