Predictions for Alexander Volkanovski vs. Brian Ortega With Best Picks (UFC 266)

Alexander Volkanovski defends his UFC featherweight title against Brian Ortega this Saturday, September 25, from Las Vegas.
I'll be looking over the odds for Volkanovski vs. Ortega to find where the value is in this matchup. More than that, I'll be discussing the markets where you could net yourself a nice profit from betting on the fight.
The first Australian-born UFC champion of all time, Volkanovski, has looked the part since joining the promotion in November 2016. He faces a tough challenge in Ortega, who has unsuccessfully fought for the title one before.
So, who gets my vote of confidence ahead of UFC 266 this Saturday. Well, you'll find that out in my Volkanovski vs. Ortega predictions.
What are the best bets for Volkanovski vs. Ortega? I'll be talking you through my top picks for the fight and offering a few betting tips for the UFC 266 main event that could help you win your bets.
First, let's get those odds on the table.
Latest Odds for Volkanovski vs. Ortega
Volkanovski to Beat Ortega
-170
Ortega to Beat Volkanovski
+145
The moneyline odds for Volkanovski to beat Ortega are -170.
We have seen significant odds movement in the Volkanovski-Ortega line, with the Australian's price shorter just one week ago.
Money had been coming through for Ortega, with his odds opening at +160 and going down to +130 as of the weekend.
The American is a popular guy, and his profile has been helped by his appearances on The Ultimate Fighter opposite Volkanovski. But there is only so far sentiment gets you with bettors, and it seems that more are catching on to the possibility that this fight might be a bad matchup for him.
Volkanovski's odds to beat Ortega were real nice at -155. Although not much of a difference at -170, if he does go past this price, you should be looking at UFC 266 prop bets for Volkanovski.
On paper, Ortega looks good on the moneyline. But I don't recommend backing him in this scrap.
Volkanovski vs. Ortega Predictions
Predicted Winner: Alexander Volkanovski
Method of Victory: Decision
Before I get to betting tips for Alexander Volkanovski vs. Brian Ortega, it's worth making it clear who I am backing.
My predictions for Volkanovski vs. Ortega are that "The Great" wins and by way of unanimous decision.
It makes sense to get this in stone before we talk bets. I expand on why Volkanovski wins at UFC 266 further down the page, so don't go anywhere just yet.
Let's look at the top picks for Volkanovski vs. Ortega next.
Best Bets for Volkanovski vs. Ortega
Fight Over 2.5 Rounds
-230
Volkanovski to Beat Ortega by Decision
+150
Volkanovski to Beat Ortega by Unanimous Decision
+225
OK, so I got you some Volkanovski vs. Ortega picks to look at.
Odds are available on our recommended apps for betting on MMA.
Just to be clear, I'm not in favor of betting on every single one of the wagers above. Instead, I'm providing you with four options that you can consider before you place your UFC 266 bets for the main event.
So, let me explain my top Volkanovski vs. Ortega betting tips. First, you should bet on what you feel comfortable with. As you can see, I'm clearly in favor of three things.
The fight goes past the halfway mark.
Volkanovski beats Ortega.
Volkanovski wins by decision.
With those three factors clear, I'd recommend thinking about what bets suit.
First of all, I see -230 for the fight to go over 2.5 rounds as a solid wager.
Volkanovki to win is also good at -170. But taking him to win by decision at +150 is worth the risk, as it's unlikely that he will win by any other means.
Although I've added the unanimous decision prop in my best bets for Volkanovski vs. Ortega, I would suggest caution.
The Aussie should get the nod from all three judges, but we have seen some stinkers recently. To be more precise, one judge going against the grain can wreak havoc.
Will the fight be close enough to see that happen on Saturday?
Why Volkanovski Beats Ortega
My comprehensive breakdown of Alexander Volkanovski vs. Brian Ortega is essential reading material.
Although the odds are slightly outdated, the rest of the material is still fresh. You can find all you need to know about the matchup in that preview, except for why the Aussie wins.
The way I see it, Volkanovski is the man right now. A well-rounded mixed martial artist, he has very few weaknesses that a guy like Ortega can exploit. The only obvious trump card "T-City" has in his pocket is his submission game, but he will struggle to get the Aussie to the mat.
Ortega has a 21% takedown average. That's very poor and essentially means that he will be relying on Volkanovski giving up his neck or back to make use of his highly-rated jits.
Making matters even worse for Ortega is Volk's takedown defense. According to official UFC stats, the champ has a TDD of 72%. We also know the former rugby player has the advantage in strength, despite his diminutive size.
More than anything, it will be Volkanovski's strengths on the feet that will wrap this one up for him. No one has ever made Max Holloway look average the way this guy did.
His sense of distance and range, sniping leg kicks, and explosive punches in bunches should make it a rough night for the American, who suffered his only career stoppage to Holloway in 2018.
I'm expecting another impressive day at the office for Volkanovski, who is just a nightmare matchup for Ortega.
More Predictions and Picks for UFC 266
I'm predicting a win for Alexander Volkanovski at UFC 266.
If you enjoyed reading the how's and why's of the main event, allow me to point you towards more predictions and top picks for all fights at UFC 266. With Valentina Shevchenko vs. Lauren Murphy and Nick Diaz vs. Robbie Lawler 2 on the card, that piece is worth a look!
You can also find more individual betting previews for UFC 266 below.
Good luck with your bets!
AUGUST
Sportsbook of the Month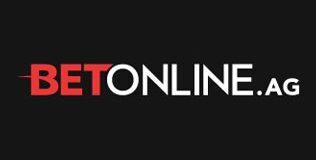 Welcome Bonus
50% up to $1,000
Read Review
Visit Site