Alabama Crimson Tide vs. Florida Gators – College Football (September 18, 2021)

The SEC has seen two of its top programs square off in Atlanta for the conference championship ten times. The conference title games began in 1992, which makes this one an enjoyable matchup.
Florida nearly dethroned Nick Saban last season with all of their offensive weapons on display. Kyle Trask, Kyle Pitts, and Kadarius Toney have all gone to greener pastures.
Many were hoping for Emory Jones to be the next big thing, but Anthony Richardson has come out of nowhere to get an opportunity to play significant snaps.
We could discuss the history and the current trends between these two for weeks. It is now time to discuss the keys to victory for these historic SEC juggernauts.
Here are the latest odds at the top NCAA football betting sites, along with my Alabama vs. Florida prediction and top betting pick.
Alabama vs. Florida Odds
Alabama has been kings in the desert. They are favorites for the 154th time in their past 155 games.
Alabama has been the favorite in every game since playing Georgia on October 3, 2015. They were favored in 72 straight going into that game and now enter the Swamp as favorites in 82 straight.
Nick Saban has gone 8-5 against the spread as road favorites over the past three years. Alabama is 33-23 with Saban as their coach against the spread as a road favorite, but their dominance over ranked teams and the SEC East has been overly impressive.
The last SEC East team to knock off Alabama was South Carolina in October of 2010. Yes, that is correct. The Crimson Tide has won 33 straight against the SEC East. Prayers to Florida and Dan Mullen attempting to snap this drought.
Here are the keys to victory for Alabama and Florida in this SEC showdown.
Why Alabama Wins
The latest 2021-22 College Football Playoff odds point to the Crimson Tide as the team to beat – still.
Alabama is the team to beat in college football because they have the greatest coach ever. Every season Nick Saban convinces his players that any past victories mean nothing and that they are only as good as their next performance.
Saban has coached in 89 games as the top-ranked squad in the AP Poll and is 81-8. He has more than double the wins than any other coach has appearances as the No. 1 squad in America.
The next closest is the late great Bobby Bowden, who went 40-5 atop the AP poll. With Nick Saban, all things are possible for Alabama. Saban also has the most wins over Top 25 teams with 91.
Whatever the Gators decide to throw at Bryce Young, Saban and his coaches will be ready for it.
It is rare to see them off their game because only a select few can stay within shouting distance of upsetting the Crimson Tide.
Florida has looked like a Top 25 worthy squad thus far, but their offense will need to take care of the ball to have a prayer of pulling off the upset here. Saban will bring pressure on Emory Jones and Anthony Richardson. Getting the ball out quick will be a tall task, and the rushing attack will get stoned by Bama.
Wherever they decide to run towards, the Bama defense will be stifling. Alabama is too balanced to stumble against Florida, so look for another Top 25 win for Saban.
Why Florida Wins
The ability to throw two different quarterbacks at Alabama gives them a chance to win the battle of nutrition. Most of the time, having two quarterbacks is an issue, but the Gators have historic success on their side.
Of course, there is debate over what the Gators should do under center going into this marquee matchup.
Florida has been a thorn in the side of Alabama over the years, but the speed on offense for the Gators could allow them to make this a four-quarter game.
Jacob Copeland, Justin Shorter, and Rick Wells are a solid trio of targets for Florida to lean heavily on. It will be a challenge to win the battle at the line of scrimmage, but Richardson and Jones are mobile enough quarterbacks to extend plays.
Playing at home in a hostile environment might be the best chance for Florida to pull off this monumental upset. This pivotal game will be the first road experience that Bryce Young will be taking starting snaps in.
The Swamp is one of the louder stadiums in the country, giving the home squad a puncher's chance to walk out victorious.
Alabama vs. Florida Prediction
Florida's best chance to win this one is if they can somehow take a double-digit lead in the first quarter.
The last time Alabama lost to a SEC East squad was in 2010.
Stephen Garcia had Marcus Lattimore and Alshon Jeffery at his disposal, which helped. South Carolina grabbed hold of their two-touchdown advantage and hung on for dear life.
The Crimson Tide are going to have a talent edge in any game they play. Road trips to Gainesville and College Station are likely to be challenging venues. Those venues will likely make no difference.
Nick Saban has seen it all, and there is no reason to expect anything short of a double-digit point victory.
Bryce Young is athletic enough to buy time in the pocket and connect with the open man. Jaleel Billingsley could see more time in single coverage, but John Metchie and Jameson Williams should lead the way.
Alabama vs. Florida Pick
The Crimson Tide has taken the best shots from the SEC opposition for over a decade now under Saban. The program handles adversity and fluidity better than any other program, perhaps ever.
Young is going to have to struggle miserably for the Gators to cover here. I love Alabama with the points and believe they will win by at least 20 points.
AUGUST
Sportsbook of the Month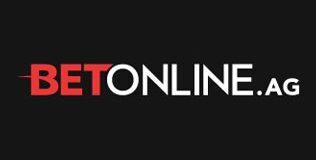 Welcome Bonus
50% up to $1,000
Read Review
Visit Site