8 Sleeper Bets for 2021 NFL Comeback Player of the Year

Players who receive the NFL Comeback Player of the Year Award are usually coming off a terrible season or a tough recovery from an injury.
Last year's winner of the award was Washington quarterback Alex Smith, who overcame a life-threatening leg injury and had an inspirational comeback as a starting quarterback in the NFL.
From there, he led the Washington Football Team to a record of five wins and one loss in his six starts. He also proved that it isn't all about stats when determining the winner of the award.
Dak Prescott heads the best bets to win the 2021 Comeback Player of the Year award, but there might not be much value in that.
Let's see which sleeper picks for the 2021 Comeback Player of the Year award stand out.
Von Miller, LB, Broncos (+1600)
Von Miller is one of the best pass rushers in the league. His effectiveness was on full display during Super Bowl 50 when he won the Super Bowl MVP award.
Miller registered six tackles, 2.5 sacks, and a pass deflection. He dominated the Panthers in the Super Bowl and proved himself to be an incredible player.
The reason he is on the list for Comeback Player of the Year is because of his injury in 2020. He suffered a season-ending ankle injury and needed surgery.
Unfortunately, we weren't able to see his talents on display in 2020 due to an ankle injury, but he's back this year.
In his nine seasons in the NFL, Miller has gotten double-digit sack totals in seven of those.
He could make it eight out of ten this year. He is complemented by Bradley Chubb opposite him, who can keep the offenses' eyes off Miller. Miller and Chubb will be one of the best pass-rushing duos in the entire league for 2021.
The Bronco's lack of quarterback play might actually help Miller win this award. If he has an incredible season from the defensive side and the Broncos find a way to win, he will be highlighted instead of the quarterback play.
Miller is one of my favorite picks for this award because he has the talent and the story to win.
Deshaun Watson, QB, Texans (+2000)
Watson by no means had a bad season last year. In fact, he led the entire league in passing yards. Watson is one of the most talented quarterbacks in the NFL, but the reason he could be in the running for this award is because of his off-the-field issues.
Due to a trade request and his ongoing scandal, he's the subject of trade rumors.
It's hard to say if he would even be considered for this award because he didn't miss any time or play poorly, but it would be a major comeback if he can get it together. The Texans recently started listening to trade offers for Watson and appear ready to move on from their franchise quarterback.
It is unclear if Watson will face any suspension due to his legal issues, so this is all dependent on that. If Watson is traded to a good team, he could make them a Super Bowl contender with his talent.
Watson carries tons of risk, and you might have more fun burning your money than having Watson miss this season, but he could also be in for a huge revenge season.
Jameis Winston, QB, Saints (+2000)
Winston's career has been one wild rollercoaster. He went from number one pick and starter to backup, so he's been through it all.
Winston also has competition at quarterback with Taysom Hill. He may not even get any playing time this year if Hill distances himself from Winston.
Regardless, nobody knows who is going to win Drew Brees' old job just yet.
Winston's first step to winning this award starts with winning the starting job in New Orleans.
His next step comes with performance. His last starting season was his infamous 30 touchdowns with 30 interceptions year. He really needs to shave down his turnovers if he wants to be a starter in this league.
Winston has big potential with his ability to throw for a lot of yards and a lot of touchdowns, but if he doesn't clean up his play, he may not even have a chance at a starting job, let alone the Comeback Player of the Year Award.
Tim Tebow, TE, Jaguars (+3300)
Tebow has one of the biggest stories coming into this season. He recently chased his dreams of playing in the MLB and now finds himself back in the NFL.
This time he is at the tight end position for the Jaguars.
It will be quite an uphill battle for Tebow with his bouncing around of positions and sports, but if anyone has the willingness and commitment, it's Tebow.
He doesn't have to have an amazing season performance-wise because his story is the big seller here.
Not only would he have come back from a failed NFL career and have done it after a super lengthy layoff, but he'd have also switched positions.
If you are a Tebow fan and think he can translate his skill to tight end, why not have him win this award?
Dont'a Hightower, LB, Patriots (+5000)
Hightower was an opt-out last season due to COVID-19. He can make a case for Comeback Player of the Year if he can display his effectiveness for the Patriots' defense.
Prior to sitting out, the 2020 NFL season was a useful contributor for one of the best defenses in football. Here were his stats from 2019.
71 tackles
5 sacks
8 tackles for loss
1 fumble recovery
4 passes deflected
Hightower is a big part of the Patriots' defense, and if they get back to being a top defense, their star linebacker could be in the conversation for this award.
Jimmy Garoppolo, QB, 49ers (+8000)
Jimmy G's 2020 was cut short due to an injury, and he was only able to play six games. He did not play well in those six games, either. He threw just seven touchdowns and had five interceptions, and the 49ers went 3-3 in his starts.
He has the background that could make a strong case for this award if he bounces back in tremendous fashion.
Don't forget that the 49ers made Super Bowl LIV with Garoppolo at the helm.
Given that most of their success came from their defense and strong run game, Garoppolo can prove himself worthy of his big contract with a great bounce-back year.
Sam Darnold, QB, Panthers (+10000)
Darnold has had a change of scenery over this offseason, and it makes him one of the top sleepers to win NFL Comeback Player of the Year in 2021.
The Panthers are giving him a chance to prove himself, and if he does, he could be in the conversation for this award.
Darnold was selected third overall in 2018 and will only be 24 years old this season. He also lacked talent surrounding him and the not-so-great offensive-minded head coach, Adam Gase, while he was on the Jets.
The former Jets franchise passer has a huge chance to prove himself in Carolina and show that he is worth his number three3 overall draft pick. He has one of the best running backs in the league in Christian McCaffrey to help take pressure off him and receivers D.J Moore and Robby Anderson to throw to.
Darnold has the recipe for the Comeback Player of the Year award and incredibly favorable odds. If he can come close to that, he may make the Panthers one of the better NFL playoff value bets for 2021, too.
Odell Beckham Jr., WR, (+20000)
Another wide receiver who is coming off an injury-riddled year is Odell Beckham Jr. OBJ has loads of talent and the means to be a "comeback" player this year.
He only played seven games in 2020, and in those seven games, he did not perform well.
He only caught 23 passes on 43 targets and averaged just over 45 yards a game. He also caught three touchdowns, but overall, his 2020 was not impressive.
The good news? He's healthy again and ready to work toward a comeback.
He will be entering his third year in Cleveland and will be seeking a season much like his first three in the NFL. He has only played in 39 games in the past four seasons and could be extra-determined to get back into top WR territory.
Advice for Betting on the 2021 Comeback Player of the Year
This award is very hard to predict. The player who typically wins is coming off either a terrible season performance-wise or a big injury the year before.
There are a handful of players who are coming off big-time injuries and could come out of nowhere to win this award.
There are also the front-runners to win this award, like Dak Prescott and Christian McCaffrey, who are among the higher-profile players in the league.
If you feel like trying to win the jackpot, these NFL Comeback Player of the Year sleeper picks could be worth your time in 2021.
AUGUST
Sportsbook of the Month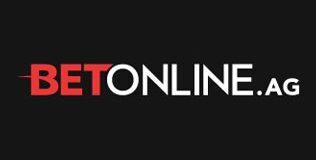 Welcome Bonus
50% up to $1,000
Read Review
Visit Site