5 Sleepers to Bet on for Swimming Events at the Tokyo Olympic Games

The 2020 Tokyo Olympics are ready to rock this summer, with a slew of intense swimming events coming our way. You can sit back and enjoy them as pure entertainment or add a betting element and cash in on your favorite swimmers.
All of the big names have come out to play, as Katie Ledecky, Ryan Murphy, Daiya Seto, and so many more will compete for the gold in Tokyo.
Those swimmers and several others will either be favored or viewed as the top challenger in most swimming categories at this year's Olympics. Still, they won't always offer the upside bettors prefer.
I already took a look at the best Tokyo Olympics swimming bets, but there could be more value to be had this year.
In an effort to swing for the fences, here's a look at some Olympic swimming sleepers for Tokyo 2020.
Boglarka Kapas to Win Women's 200m Butterfly (+600)
These 2020 Olympic odds do get dangerously close to "challenger" level, but hey, Zhang Yufei is the current favorite at +110, and the true threat figures to be Hali Flickinger (+300).
The latter just broke the world record in this event, while Kapas comes in with the third-best odds at a seemingly distant +600 at the best real money Olympics betting apps.
This feels like a pretty nice price for the Hungarian swimmer, especially since she took gold in this event in Gwangju just two years ago.
Kapas has dominated the 200m butterfly throughout her career, and she showed her worth in Rio in 2016 with a bronze medal in the 800m freestyle.
It's arguably time she shows what she can do in the 200m butterfly against the best of the best, and at +600, she's an Olympic swimming sleeper worth targeting.
Sarah Sjostrom to Win Women's 100m Butterfly (+1000)
The women's field is stacked in just about every event. Going into the women's 100m butterfly, there look to be at least five viable bets to win.
Sjostrom is simply among the most accomplished and offers the best price.
Her odds are pretty long at +1000 at most 2020 Tokyo Olympics sportsbooks, but she is the reigning champ after securing gold in Rio in 2016.
The 27-year old Sweden phenom has 34 total titles in her illustrious career, but she'd be eyeing just her second gold medal in the Olympic Games in Tokyo this summer.
The 100m butterfly has been her sweet spot, though, as she has secured 12 of her titles in this event. The competition around her is fierce, but Sjostrom easily offers the most bang for your buck.
Daiya Seto to Win Men's 200m Butterfly (+900)
I'd admittedly like even longer odds than this, but I'm gradually bumping the risk (and reward) as I hand out my favorite 2020 Tokyo Olympics sleepers for the major swimming events.
How can I not include Daiya Seto at least once? He's either favored or viewed as a better-priced challenger in most of his other events, but he has the second-best odds for this event.
That's weird to see when he's listed at +900, but Kristof Milak is the reigning champ out of Gwangju, and he comes in with a staggering -1200 price.
Sure, he's the better bet, but who wants to lay $1,200 to win $100? There is way more upside with Seto, who is easily one of the best swimmers in the Olympics, and he absolutely could push for the win.
It's not like Seto hasn't had success in this event.
2019: Silver at Gwangju
2018: Gold at Hangzhou
2018: Gold at Tokyo
2018: Gold at Jakarta
2017: Bronze at Budapest
2017: Silver at Taipei
2014: Gold at Gold Coast
2014: Gold at Incheon
Seto finished well behind Milak in 2019, but in the initial heat, he wasn't even a full second behind. If Seto brings his best, he could shock the world and bring home the gold for Japan.
Elijah Winnington to Win Men's 200m Freestyle (+2500)
If you want to bet on 2020 Olympics sleepers when it comes to swimming events, you have two options; fade heavy favorites and go after their closest challenger or attack wide-open categories.
One that fits the latter bill figures to be the men's 200m freestyle, as Duncan Scott is the favorite at +350.
That's obviously a terrific price for a favorite if he gets the job done, but compared to most favorites with odds ranging from -160 to -10000, that's seemingly a spot to exploit.
Insert Elijah Winnington, who is a rising 21-year old that earned a bronze medal at the 2017 World Junior Championships in this very event.
Winnington is unproven at this level, but he won gold in the 4x200m freestyle in 2018, and he also nabbed silver in 2019 at the Australian Swimming Championships. He qualified for the 2020 Tokyo Olympics with a second-place finish in the 200m freestyle, too.
He's far from a lock, but one just doesn't exist in this event this year. With this event up for grabs, I like the surging Winnington and his +2500 price.
Robert Finke to Win Men's 800m Freestyle (+4000)
Want even more upside? Consider making Robert Finke one of your 2020 Olympics sleepers.
The Florida alum has racked up some titles in the college ranks, and he qualified for this year's Olympics with the best U.S. time in the men's 800m freestyle.
None of that points to Finke as the best bet to win this event, but the reality is this swimming competition is more wide open than most.
After all, the Olympics is bringing it back since it last appeared on the schedule in 1904.
Is Finke for sure the best swimmer in this event? No, but he's on the rise at 21 and could make a name for himself with a big win here. He's thrived in this event, too, and his +4000 betting odds are quite alluring.
Betting on the Tokyo Olympics
The biggest piece of advice I can give anyone that plans to bet on Olympic swimming is to have fun with it and aim high.
I don't mean to only bet on Olympics sleepers, but picking your spots would be wise. There is absolutely a litany of favorites you should target, but you're wasting your time backing swimmers (or anyone else) that are priced close to -1000 or greater.
Those swimmers tend to be locks, but there is no value in those bets. Instead, either fade that betting category or bet on the top challenger. That's especially the case with a former champion or a contender that has pushed the favorite in the past.
Elsewhere, taking shots on elite talents that are mispriced is a good idea, and wide-open competitions that don't have a clear favorite can be another great spot to snag some value.
There are a lot of ways to make money betting on the Olympics. Hopefully, my sleeper picks for the swimming events help you make some cash or at least hammer down your process.
For more help in betting on the events in Tokyo, catch some of the posts below.
August
Sportsbook of the Month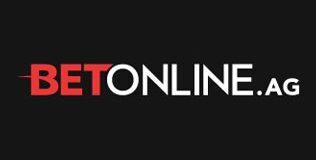 Welcome Bonus
50% up to $1,000