5 Best Bets to Win the 2021 NFL OROY

The 2021 NFL Draft yielded quite a few intriguing players. The big takeaway from the draft was five quarterbacks going in the top 15. However, it looks like only two of those quarterbacks are going to start right away.
For the 2021 NFL Offensive Rookie of the Year, we have multiple running backs and wide receivers that can snag the award away from one of the quarterbacks.
Some stand out more than others, so I've gone over the top NFL Offensive Rookie of the Year picks for 2021.
Trevor Lawrence, QB, Jaguars (+300)
Let's start it out with the favorite to win the award. Quarterback Trevor Lawrence had one of the best college careers ever for a quarterback. He led Clemson to a National Championship in his freshman season. He threw for 3,280 yards, 30 touchdowns, and four interceptions.
Lawrence threw for 3,665 yards, 36 touchdowns, and eight interceptions his sophomore season. He also had 563 rushing yards and nine touchdowns. Clemson lost their first game of the Lawrence era in the National Championship Game against LSU.
He did miss some time in 2020, but that didn't stop him from leading his team to the College Football Playoff. While they ultimately fell short, Lawrence had another great season with 3,153 yards, 24 touchdowns, and five interceptions.
Check out Clemson's record in games Lawrence started in during his three years at the school.
2018: 11-0
2019: 14-1
2020: 9-1
Going into the 2021 NFL Draft, Lawrence was one of the highest-rated quarterbacks ever. The Jacksonville Jaguars picked him number one overall.
We know Lawrence will start right away, which only helps his case to win the award. He is leading a Jaguars offense that actually has some legit pieces.
Jacksonville drafted his teammate, running back Travis Etienne, to go along with running back James Robinson. Robinson rushed for over 1,000 yards last season as an undrafted free agent. Etienne's receiving ability makes him a nice complement to Robinson.
For the wide receivers, Jacksonville has D.J. Chark, Marvin Jones Jr, and Laviska Shenault Jr. Chark had over 1,000 yards and eight touchdowns in 2019.
Shenault Jr. heads into the new year as one of the best 2021 fantasy football sleepers.
Jones played five seasons with the Detroit Lions. He had nine touchdowns in each of his last two seasons. He is a good veteran presence for the young quarterback.
Shenault enters his second season in the league. He only had 600 yards last season, but many people expect him to take a big step forward this season. His elite speed and shiftiness make him an interesting gadget player.
Lawrence inherits a Jaguars offense that has some potential. If he lives up to early expectations, there's no doubt he'll win Offensive Rookie of the Year.
Ja'Marr Chase, WR, Bengals (+1000)
Ja'Marr Chase was a standout wide receiver in two seasons at LSU. He stayed pretty quiet his freshman season, but he exploded in 2019.
Chase went off with this stat line.
84 receptions
1,780 yards
20 touchdowns
He had multiple games over 200 yards, with his best performance coming against Vanderbilt. He set career highs in that game with ten receptions, 229 yards, and four touchdowns.
While that was his best statistical game, his most impressive performance came in the National Championship Game. He had nine receptions, 221 yards, and two touchdowns.
His yardage total was the most for a wide receiver in College Football Playoff history. LSU won the National Championship that season with a 15-0 record. Chase won the Fred Biletnikoff Award, given to the best wide receiver in college football.
Despite opting out of the 2020 season, the Cincinnati Bengals selected Chase as the fifth overall pick in the 2021 NFL Draft. The Bengals clearly think highly of him, considering they passed on drafting tackle Penai Sewell, despite having a weak offensive line.
There is already a lot of excitement for Chase joining the Bengals. For starters, he reunites with his college quarterback Joe Burrow.
Obviously, the two won't have an issue building any chemistry.
Like we talked about with Jacksonville, Cincinnati's offense has some key pieces. Running back Joe Mixon missed ten games last season, but the two-time, 1,000-yard rusher has high expectations this season.
Wide receivers Tyler Boyd and Tee Higgins made a solid duo for Burrow last season. Boyd already has two 1,000-yard seasons to his name, and Higgins had a very successful rookie season with 908 yards and six touchdowns. He emerged as the Bengals' number one wide receiver.
I think there's a good chance Chase will emerge as Burrow's favorite target. He has the potential to post over 1,000 yards and win Offensive Rookie of the Year.
Javonte Williams, RB, Broncos (+1800)
Running back Javonte Williams didn't get as much attention as other running backs going into the 2021 NFL Draft, but his stats show he isn't far off from those guys.
At UNC, Williams and fellow running back Michael Carter made up one of the best running back duos in college. Williams didn't do much his freshman season with just 43 carries, but UNC really upped his usage in 2019.
He had 166 carries, 933 yards, and five touchdowns. His counterpart, Carter, had 11 more carries and just went over 1,000 yards.
Despite playing in two less games in 2020, Williams set career highs in every stat. He rushed for 1,140 yards on just 157 carries. His 19 touchdowns compared to Carter's nine really set the two apart in 2020. Williams also had 305 receiving yards and three touchdowns.
The Denver Broncos already had running back Melvin Gordon on their roster, but that didn't stop them from trading up in the second round to draft Williams.
Clearly, they have big plans for the rookie running back.
We're still two months away from the NFL season, but there are already reports that Williams will start the season as the number one running back.
Denver's offense struggled last season, but most of that had to do with poor quarterback play. The team acquired quarterback Teddy Bridgewater in the offseason to compete with quarterback Drew Lock.
The Broncos also have wide receiver weapons Cortland Sutton, Jerry Jeudy, and KJ Hamler. And they have third-year, tight-end Noah Fant. All those assets will take pressure off the run game.
Now the offensive line wasn't the best in 2020, but they should improve this season. They replaced their right tackle and center, who both struggled last season.
Williams doesn't have the same name recognition as other rookies, but running backs typically adjust well to the NFL.
Keep in mind, while quarterbacks tend to dominate this award, running backs are a position to consider betting on. Since 2000, nine running backs have claimed the trophy.
At least among running backs, I think Williams has the best chance to win Offensive Rookie of the Year. He's a stellar talent with an eye on the starting gig, and he's also one of the top NFL rookies to watch in 2021.
Trey Sermon, RB, 49ers (+3300)
As noted, running backs have done well with this award in the past. You can chalk Trey Sermon up as one of the best bets to win the 2021 NFL Offensive Rookie of the Year award, too.
Trey Sermon's college career spanned across two schools. He started at Oklahoma, rushing for 744 yards and five touchdowns his freshman year. Sermon took a big step in 2018 with 164 carries, 947 yards, and 13 touchdowns. On the receiving side, he put up 181 yards.
Sermon split time with running back Kennedy Brooks, leading to a big drop in his yards. He rushed for just 385 yards, but he did post 7.1 yards per carry. For reference, he posted 6.1 and 5.8 yards per carry in his first two seasons, respectively.
He transferred to Ohio State following the 2019 season. He mostly played a complementary role to running back Master Teague, but Sermon took over late in the season. These are his performances in the Big Ten Championship and College Football Playoff Semifinal.
| | | |
| --- | --- | --- |
| Stats | Big Ten Championship | CFP Semifinal |
| Carries | 29 | 31 |
| Yards | 331 | 193 |
| Touchdowns | 2 | 1 |
His 331 yards were an Ohio State record.
A strong late-season surge moved Sermon up draft boards. The San Francisco 49ers liked what they saw and drafted Sermon in the third round.
Personally, I don't think Sermon could've landed in a much better spot. 49ers head coach Kyle Shanahan is notorious for having a great run game. The 49ers won the 2020 NFC Championship Game with 42 carries and eight passing attempts.
Guys like Raheem Mostert and Jeff Wilson came out of nowhere to put up plus numbers for the 49ers. I believe Sermon can be the next 49ers running back to exceed expectations.
There are already reports that Sermon looks great in the passing game, something he didn't do much in college. Adding that skill to his game will only help him become a more complete running back.
The 49ers offense ranked top 10 last season, and that doesn't include tight end George Kittle, who is the best run-blocking tight end in the NFL.
Right now, Mostert is the starting running back, but he missed over eight games in 2018 and 2020. If he misses time, Sermon has a path towards becoming the starting running back.
Look out for Sermon as a dark horse candidate to win Offensive Rookie of the Year this season.
Rashod Bateman, WR, Ravens (+3300)
Wide receiver Rashod Bateman is one more compelling name that needs to be included among the best bets to win the 2021 NFL Offensive Rookie of the Year award.
Bateman didn't get as much glamour as the top three wide receivers in this year's draft, but he had a pretty good college career. He had 51 receptions, 704 yards, and six touchdowns in his freshman season at Minnesota.
Bateman really made a name for himself with a strong 2019 season. He got better in every category with 60 receptions, 1,219 yards, and 11 touchdowns. He had a career-high 203 yards in a game against Penn State.
With the Big Ten's shortened schedule in 2020, Bateman only played in five games. Obviously, all of his numbers went down, but his 13.1 yards per reception were right on par with his freshman season.
Desperately needing a top wide receiver, the Baltimore Ravens drafted Bateman in the first round of the 2021 NFL Draft.
Baltimore has had one of the best offenses in the league since quarterback Lamar Jackson took over as the starter in 2018. They have the fifth most team yards in that span with 18,330. The problem is 48 percent of those yards are rushing yards.
Look at the bottom five teams in passing yards since 2018.
Denver Broncos: 11,004
Arizona Cardinals: 10,783
Washington Football Team: 10,288
Baltimore Ravens: 9,977
New York Jets: 9,962
Now some of that is because the Ravens attempted the second-fewest passes in that span, but it's more than that. Jackson won MVP in 2019, so clearly, he is a great quarterback in this league. Still, there are some questions about his passing ability.
Many people believe Jackson's struggles have a lot to do with his lack of receiving options. Tight end Mark Andrews is one of the best tight ends in the NFL, but the Ravens don't have a number one option outside of him.
The Ravens are hoping Bateman can step in and be that number one guy.
I'm not going to say Baltimore will completely change their offense and throw a ton, but an improved passing attack will likely have a lot to do with Bateman.
I know it's a long shot, but I think Bateman can be a ten touchdown, 1,000 yard receiving player. That could give him a chance to win Offensive Rookie of the Year.
Betting on the NFL Offensive Rookie of the Year in 2021
I may have surprised some people by only including one quarterback on this list of 2021 NFL Offensive Rookie of the Year picks, but I don't like the value of the others.
Zach Wilson is the only other one that I expect to start week one, but I don't trust the Jets' offense.
The guys on this list are either starting or have a realistic path to starting. That's key, as you can't win this award without putting up big numbers.
I definitely like Lawrence as the early favorite.
There are going to be some guys that emerge during training camp and the preseason. Be on the lookout for those guys, and make sure you place some smart bets for the 2021 NFL Offensive Rookie of the Year.
In the meantime, why not check out my betting picks for other NFL player awards this season?
August
Sportsbook of the Month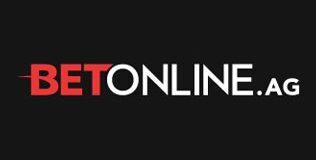 Welcome Bonus
50% up to $1,000