2022 Quaker State 400 at Atlanta NASCAR Predictions and Pick

Earlier this season, I had Ross Chastain at (+2500) to win at COTA. The road courses brought us another value winner as Tyler Reddick scored his first career win, entering Road America with (+2200) odds.
It wouldn't surprise me if we saw another sleeper win this week's race. Atlanta Motor Speedway will be the site of the Quaker State 400. Atlanta's repave makes the track race like Daytona and Talladega.
It's always wise to have a few sleepers in your NASCAR betting picks for those tracks. Let's see who makes my Quaker State 400 predictions.
Ryan Blaney (+1000)
Ryan Blaney is in a peculiar spot. He's one of three drivers in the playoffs without a win. We're moving closer to 16 different winners, which would move him out of the playoffs. However, he's only 33 points behind Chase Elliott for the points lead.
It'll be interesting to see how his team approaches the next few weeks. They can rid themselves of the distraction by winning Atlanta. My NASCAR predictions believe he'll be a top contender.
Blaney is one of the top superspeedway drivers in the Cup Series. Check out his finishes at Daytona, Atlanta, and Talladega in 2022.
Daytona: 4th
Atlanta: 17th
Talladega: 11th
He led 23 laps at Talladega but wasn't a top contender. However, he had an excellent chance to win Daytona and Atlanta.
Blaney was second on the final lap of the Daytona 500 but hit the wall as he tried to pass Austin Cindric. He was running top-five on the final lap at Atlanta before hitting the wall. My NASCAR picks can only hope he avoids the wall on Sunday.
The online NASCAR betting sites have Blaney as one of the favorites. This is an excellent chance for his first win of 2022.
Ross Chastain (+1000)
The Quaker State 400 betting odds have three drivers as the favorite, including Ross Chastain. Chastain hasn't led a lap in four straight races, but he's flying under the radar with four consecutive top 10 finishes.
He's inching closer to his third victory of the season. Will it come at Atlanta?
It's interesting to look at his superspeedway numbers because his average running position hasn't been higher than 14th in the three races. Chastain crashed at Daytona, but check out his finishes at Atlanta and Talladega.
Atlanta: 2nd
Talladega: 1st
Chastain overcame a flat tire to contend for the win at Atlanta. He vaulted to second on the final lap but couldn't catch William Byron. A few weeks later, he passed Erik Jones and Kyle Larson on the last lap to win at Talladega.
The 2022 NASCAR Cup Series odds update has Chastain as a sleeper. Hopefully, you can still wager on him at that price because he continues to impress. He should be one of the favorites for the championship.
He'll likely have lower odds after a strong performance at Atlanta. My Quaker State 400 picks believe he could end the day in victory lane.
Alex Bowman (+2200)
It's safe to say that Alex Bowman's 2022 season has hit a rough patch. Bowman has finished outside the top 10 in five of his last seven races, including four straight finishes of 12th or worse.
What's unfortunate about this stretch is it diminishes his early-season consistency. Bowman had seven top 10 finishes through 11 races, sitting fifth in the standings. My NASCAR betting picks believe his rough patch will end at Atlanta.
An early crash ruined his day in the Daytona 500. Let's compare his average running versus finishing position at Atlanta and Talladega.
| | | |
| --- | --- | --- |
| | Atlanta | Talladega |
| Average Running Position | 17th | 14th |
| Finishing Position | 10th | 9th |
Bowman isn't the type of driver to run near the front, but he stays out of trouble. He did that at Atlanta and Talladega, outperforming his average running position. That makes him an intriguing selection for my free Quaker State 400 picks.
Hendrick Motorsports has had success on superspeedways in 2022. William Byron won at Atlanta and led the most laps at Talladega. Kyle Larson had the highest average running position at Talladega.
Can Bowman replicate their success? The No. 48 team desperately needs a good run to break out of this funk.
Michael McDowell (+5000)
My NASCAR picks for Atlanta had to include at least one longshot. It's hard to find a better driver for (+5000) than Michael McDowell. We'll talk about his superspeedway success, but let's take a moment to recognize his great 2022 season.
McDowell is quietly having the best season of his career. His seven top 10 finishes are a career-high and rank higher than Willian Byron and Denny Hamlin. McDowell's 16.6 average finish is easily a career-best.
Last year, McDowell captured his first career win in the Daytona 500.
Memorable Moments of the 2021 NASCAR Season:

No. 7 – Michael McDowell entered the Daytona 500 with a record of 0-for-357 in his Cup career. He left Daytona as the 2021 Daytona 500 champion. McDowell took the lead when teammates Keselowski and Logano crashed on the final lap. pic.twitter.com/tieuflxqEC

— Bob Pockrass (@bobpockrass) December 17, 2021
He doesn't lead many laps at superspeedways, but he avoids the big crash. McDowell's average running position won't reflect a top contender, but it doesn't surprise anyone when he's top 10 in the final laps.
McDowell crashed in the Spring race at Atlanta but scored a top 10 finish at Daytona and Talladega. We've seen him at the top of his game since an eighth-place finish at Talladega.
Six of his seven top 10 finishes in 2022 have come in the last ten races. My Quaker State 400 predictions believe he could win his way into the playoffs. Will Atlanta be the site of his second career win?
2022 Quaker State 400 Prop Bets
My NASCAR prop bets are slowly improving after going 2/3 at Road America. Let's see how my favorite props for Atlanta fit into your NASCAR predictions.
William Byron to Finish Ahead of Joey Logano (-120)
William Byron has fallen off a cliff lately. He has one top 10 finish in his last ten races, falling from third to 10th in the standings. Joey Logano has a pair of wins in that stretch, but we haven't seen consistency.
Logano is one of the best superspeedway drivers in the Cup Series, but we haven't seen it in 2022. Let's compare their average running position in the superspeedway races.
| | | |
| --- | --- | --- |
| | William Byron | Joey Logano |
| Daytona | 28th | 18th |
| Atlanta | 5th | 13th |
| Talladega | 5th | 20th |
Byron crashed at Daytona while Logano didn't finish Talladega. The other results show that Byron has been the better driver. Byron won at Atlanta in the Spring, and led the most laps at Atlanta and Talladega.
Hopefully, he can put his rough patch behind him. If so, he'll be a top contender to score his third victory of 2022.
Top Chevrolet Driver: Chase Elliott (+450)
I talk about Chase Elliott almost every week, but how can I not? Elliott has been the driver to beat in 2022. He has led 25+ laps in four of his last five races, including winning at Nashville.
There are 14 Chevrolet drivers in Sunday's race, but the Quaker State 400 odds have him as the favorite. Ross Chastain and William Byron represent his top challengers.
Check out Elliott's finishes on superspeedways in 2022.
Daytona: 10th
Atlanta: 6th
Talladega: 7th
He's the only Cup Series driver to finish top 10 in all three superspeedway races in 2022. That consistency is the primary reason Elliott leads the standings. Will he keep it going at Atlanta?
There should be much motivation for Elliott as he grew up in Georgia. Winning at his home track would be as meaningful as any victory. Surely, Elliott has what it takes to be the highest finishing Chevrolet driver.
Top Toyota Driver: Martin Truex Jr. (+600)
It's not often you'll see Martin Truex Jr. as the biggest longshot for a Toyota driver, but the sportsbooks aren't backing him for Atlanta. Truex has famously never won a superspeedway race, going 0-69 at Daytona and Talladega.
However, we could see his fortunes change at Atlanta. Truex won both stages at Daytona, but a crash relegated him to a 13th-place finish. He finished eighth at Atlanta, trailing Toyota driver Kurt Busch.
Take a look at Truex's performance at Talladega.
Stage 1 Finish: 5th
Stage 2 Finish: 4th
Race Finish: 5th
Average Running Position: 8th
That makes back-to-back superspeedway races where Truex was a top contender. He likely finishes top 10 at Daytona without the crash.
Like Ryan Blaney, he needs a victory to officially clinch a playoff spot. I don't know if it happens at Atlanta, but there's value with him being the top Toyota driver.
Who Will Win the 2022 Quaker State 400?
Tyler Reddick's victory at Road America takes away another playoff spot. I believe Ryan Blaney will do the same with a victory at Atlanta.
Blaney is one of the top superspeedway drivers in the Cup Series. His team knows a win will eliminate the playoff distraction. My Quaker State 400 prediction believes he'll have the speed to close the deal.
USA Network has coverage of Sunday's race at 3 p.m. ET. Check out my Xfinity and Truck Series picks for more NASCAR betting opportunities.
August
Sportsbook of the Month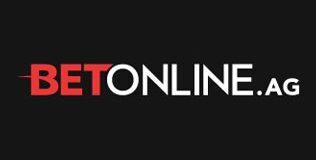 Welcome Bonus
50% up to $1,000