2022 Pennzoil 400 at Las Vegas Predictions and Pick

Most of my picks struck out at Auto Club, but Kyle Larson came through to score his first victory of the season. He wasn't my top selection, but hopefully, you bet enough on him to turn a profit.
This week, the NASCAR Cup Series will shift its focus to Las Vegas. The race will mark the first on a 1.5-mile track this season. Last season, Larson won the first Las Vegas race, while Denny Hamlin claimed the playoff race.
Which driver will score a victory and clinch their spot in the playoffs? Here are my favorite picks for the 2022 Pennzoil 400.
Kyle Larson (+500)
If it ain't broke, don't fix it. That's the motto I'm using as I continue to bet on Kyle Larson. Larson was always a top pick last season, and it has carried over to 2022. He didn't have the best car last week, but he put himself in position to pick up his first victory of the season.
This week, Larson will aim for back-to-back wins at Las Vegas. He was always a solid contender with Chip Ganassi Racing, but he couldn't find victory lane. Then, we saw this performance in the first Las Vegas race of 2021.
Starting Position: 3rd
Finishing Position: 1st
Laps Led (of 267): 105
That marked the beginning of one of the most dominant seasons in Cup Series history.
Larson was in a good position to win the playoff race at Las Vegas. He led 95 laps en route to winning stage one. Unfortunately, pit strategy left him behind, and he only made it back to 10th.
Last year, Larson was money on the 1.5-mile tracks. I know it's a new car, but his success should carry over. After all, he already has one win under his belt.
Joey Logano (+800)
Joey Logano was a top contender at Auto Club last week. He ran in the top-five for much of the race, finishing fifth. That should give him momentum for Las Vegas.
Since joining Team Penske in 2013, Logano has been amazing at Las Vegas. In a nine-race stretch from 2014 to 2020, Logano was the car to beat in almost every race.
2 wins
6 top-five finishes
9 top 10 finishes
486 laps led
4.7 average finish
He led 25+ laps in eight of nine races. Logano hasn't had an issue leading laps, so it'll come down to his ability to close the deal. He led 105 laps in the Fall 2019 race but had a disappointing ninth-place finish.
There is an extra incentive for Logano to win at Las Vegas. The race sponsor, Pennzoil, is also the sponsor of his car. He has exclusively run that paint scheme at this track since 2017, winning twice. The sponsor would love to see their driver in victory lane.
Logano is on a bit of a cold streak at Las Vegas, finishing ninth or worse in three straight races. I think he'll turn things around on Sunday.
Denny Hamlin (+1200)
Coming into the season, I had Denny Hamlin as one of my 2022 Cup Series championship contenders. I know it's only two races, but he has had a rough start. He hasn't led a lap in either race, sitting 30th in the standings.
Thankfully, there is plenty of time to turn things around. We should see it start this weekend at Las Vegas. For a while, Las Vegas was one of Hamlin's worst tracks. However, we've seen a complete 180 in his last three starts.
| | | |
| --- | --- | --- |
| | Finishing Position | Laps Led (of 267) |
| 2020 | 3rd | 121 |
| 2021 | 4th | 47 |
| 2021 | 1st | 137 |
Hamlin had the car to beat in the Fall 2020 race, but a late caution put him in a hole. He nearly came back to win but settled for a third-place finish. He came through in last year's fall race, picking up his first win at Las Vegas.
It's not often you'll find someone of Hamlin's caliber with (+1200) odds. It's been a rough start to 2022, but I won't let that stop me. He should bounce back this week with a great performance.
He has a good chance to make it back-to-back wins at Las Vegas.
Erik Jones (+3500)
Many people said the Next-Gen car would bring some parity, and we saw it on full display at Auto Club. One of the biggest beneficiaries was Erik Jones.
Last season, Jones led nine laps and failed to have a top-five finish. He led 18 laps at Auto Club, finishing third. I had confidence in Jones as a sleeper for Las Vegas before that race, but it only grew after that impressive performance.
Jones will make his 10th start at Las Vegas, but only his third with Petty-GMS Racing. He had a tough 2021 season, but one of his best performances came in the first Las Vegas race.
He started 29th but methodically worked through the field to score a 10th-place finish. That turned out to be one of his best finishes of the season.
Coming into the season, I don't think many thought Jones would compete for wins. It's possible his performance at Auto Club was a one-time thing, but I need a down race before I bet against him on the top NASCAR betting sites. I believe he presents tremendous value for Las Vegas.
Will Jones surprise us for the second straight week?
Who Will Win the 2022 Pennzoil 400?
Last season, it was a mistake to bet against Kyle Larson. If last week is any indication, it'll be the same in 2022. I'm not going to make that mistake at Las Vegas. Larson dominated the first race last season and was the car to beat at the beginning of the playoff race.
There's a strong chance he picks up his second straight victory of 2022. Fans can watch his pursuit of the checkered flag Sunday at 3:30 p.m. on FOX.
If you'd like more NASCAR betting opportunities, check out my picks for the Xfinity Series and Truck Series.
September
Sportsbook of the Month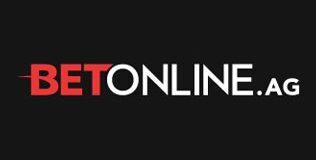 Welcome Bonus
50% up to $1,000