2022 Kwik Trip 250 at Road America NASCAR Predictions and Pick

The NASCAR Cup Series heads to Road America for the third road course race of the season. Trackhouse Racing has been the team to beat, with Ross Chastain and Daniel Suarez scoring their first career win in each road course race.
Chase Elliott wasn't my top pick for Nashville, but my NASCAR betting picks had him as one of the top drivers. Elliott pulled off his second victory of 2022.
Hopefully, it'll be another great week for my NASCAR picks. Let's check out my Kwik Trip 250 predictions.
Chase Elliott (+550)
Chase Elliott has been the points leader since the fifth race of the season, but we hadn't seen race-winning speed lately. Elliott finished outside the top 20 in three of his previous five races before Nashville.
He wasn't a strong contender early, but he came alive in the second half to score his second victory in 2022. That gives Elliott much momentum heading into Road America.
Elliott may be the greatest road course racer in NASCAR history. Surprisingly, Elliott has gone five straight road course races without a win. He makes my expert Kwik Trip 250 picks for his last road course victory.
Starting Position: 34th
Finishing Position: 1st
Laps Led: 24 of 62
Driver Rating: 139.0 (1st)
You may have figured it out, but this performance was in last year's race at Road America. It's not often you see a driver come from deep in the field to win a road course race, but there was no denying Elliott's speed.
He finished top 10 in both road course races in 2022, leading 26 laps at Sonoma. Now, he enters Road America with momentum. That should scare the rest of the field.
Ross Chastain (+850)
For the second time this season, Ross Chastain has gone three straight races without leading a lap. He followed the first stretch with a victory at Talladega. The Kwik Trip 250 odds believe we could see a similar outcome.
Chastain hasn't had race-winning speed, but there's nothing wrong with three straight top 10 finishes. The latest 2022 Cup Series championship odds have him as a sleeper. He can improve his odds with another road course victory.
Chastain scored three straight top-three finishes early in the season but couldn't capture his first career win. That ended with the first road course race of 2022.
Starting Position: 16th
Finishing Position: 1st
Laps Led: 31 of 69
Driver Rating: 141.7 (1st)
He ran near the front throughout the race but had to battle A.J. Allmendinger and Alex Bowman on the final lap. Chastain moved them out the way in the final corner to score the victory.
Chastain didn't exhibit the same speed at Sonoma, but he should be a top contender at Road America. He finished top-five in both stages last season, finishing seventh. The Kwik Trip 250 betting odds believe there's room for improvement in this year's race.
Daniel Suarez (+1400)
Ross Chastain has stolen the spotlight for Trackhouse Racing in 2022, but Daniel Suarez has had a solid season. Suarez has led 25+ laps in four of the last nine races. That includes a career performance at Sonoma.
Suarez was a step behind Kyle Larson and Chase Elliott, but issues for both drivers opened the door for Suarez. He battled with Chris Buescher before pulling away in the final stage to win the 2022 Toyota/Save Mart 350.
I was cautious about including Suarez in my NASCAR predictions, but his Sonoma victory wasn't a one-time thing. Check out his numbers at COTA.
Starting Position: 2nd
Stage 1 Finish: 1st
Laps Led: 15 of 69
Suarez had the car to beat early but dealt with mechanical issues throughout the race. That led to a disappointing finish, but it wasn't indicative of his speed. He likely would have two top 10 finishes on road courses without the issues.
He's not on Chastain's level, but Suarez has been improving. My free Kwik Trip 250 picks have faith in another strong road course performance. Can Suarez make it back-to-back victories at road courses?
Tyler Reddick (+2200)
What has happened to Tyler Reddick? Reddick was on the verge of his first career victory early in the season, but he hasn't been competitive in the last few weeks.
Reddick had a six-race stretch that saw him lead 10+ laps in four races. He should've won the Bristol Dirt race but lost the lead in the final turn after contact with Chase Briscoe. Reddick overcame a flat tire to finish second at Darlington.
He was in a solid playoff position after Charlotte, but three straight finishes outside the top 15 have him outside the playoffs. How does he fit into my Kwik Trip 250 predictions? Check out his performance in last year's race at Road America.
Stage 1 Finish: 4th
Stage 2 Finish: 1st
Race Finish: 8th
It's easy to forget, but Reddick was the leader on the final restart at COTA. He has finished top 10 in four of his last six road course starts. My NASCAR betting picks have faith in Reddick to end his rough patch at Road America.
Eventually, he'll score his first career victory. Reddick finished top-five in two of his last three road course starts. What will happen at Road America?
2022 Kwik Trip 250 Race Props
Chase Elliott's victory gave me the victory for an odd number car winning at Nashville. A late caution ruined a top-three finish for Kyle Busch. Take a look at my favorite Kwik Trip 250 prop bets.
Austin Cindric to Finish Top 10 (-133)
Coming into the season, there was hope Austin Cindric could make the playoffs because of his success on road courses. He wasted no time clinching a playoff spot, winning the Daytona 500.
Cindric has been quiet since the season-opening victory, but he's building momentum for Road America.
In 4 of the last 5 races heading into the weekend, Austin Cindric has finished in the top 11.

Fastest Driver Late In A Run between the two road course races: https://t.co/P9H13vok1j

— Ryan (@ifantasyrace) June 29, 2022
Cindric makes my NASCAR picks for his success on road courses in the Cup Series. He hasn't competed for the win but has a pair of top 10 finishes. Cindric ran a part-time schedule last season, competing at Road America.
He had a strong car, but a gear issue ended his race. Cindric had just lost the lead when the issue happened. Without the issue, he could be riding a streak of four top 10 finishes on road courses.
I'm not a big fan of his winning odds, but he shouldn't have an issue finishing top 10.
Christopher Bell to Finish Ahead of Denny Hamlin (-115)
The Toyota's would love to not talk about the last road course race. Kurt Busch was the highest finisher, scoring an 18th-place finish. Christopher Bell and Denny Hamlin finished outside the top 25.
How will each driver respond from the disappointing performance? The numbers tell us that Bell should finish ahead of Hamlin. Check out their finishes at Road America and COTA.
| | | |
| --- | --- | --- |
| | Road America | COTA |
| Christopher Bell | 2nd | 3rd |
| Denny Hamlin | 5th | 18th |
You can argue Bell had a faster car than Chase Elliott in the closing stages of Road America, but there wasn't enough time. He overcame issues to score a top-five finish at COTA. Meanwhile, Hamlin was a non-factor.
Bell has been flying under the radar throughout the season. He's still looking for his second career Cup Series win, but his first came on a road course. Bell should contend for the win, defeating Hamlin.
Alex Bowman to Finish Ahead of Kevin Harvick (-115)
Alex Bowman was having a very Christopher Bell-like season, but Bowman has been moving in the wrong direction. He has finished ninth or worse in six straight races, failing to lead a lap since early May.
Kevin Harvick has looked much better lately, but this prop bet revolves around the road courses.
Bowman was a top 10 contender at Road America, but contact with Kyle Larson forced a late pit stop, leading to a poor finish. He still finished ahead of Harvick, who struggled throughout the day.
Bowman nearly captured his first career road course victory at COTA. He briefly held the lead before Ross Chastain moved him in the final corner. Bowman hung on to score a second-place finish.
I'm counting on him to turn things around at Road America. Harvick was a solid contender at Sonoma, but my NASCAR predictions have more faith in Bowman.
Who Will Win the 2022 Kwik Trip 250?
My Kwik Trip 250 prediction shouldn't surprise anyone as I'm going with Chase Elliott to score his second straight victory at Road America.
Elliott recovered from starting outside the top 30 to score the victory in last year's race. He may have won this year's Sonoma race, but a pit road penalty ruined his chances. Elliott enters this week's race with momentum.
Fans can watch the Kwik Trip 250 at 3 p.m. ET on the USA Network. Please visit the best NASCAR sportsbooks to wager on Sunday's race.
AUGUST
Sportsbook of the Month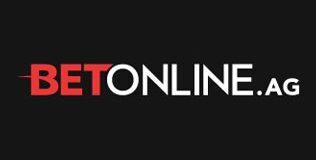 Welcome Bonus
50% up to $1,000
Read Review
Visit Site