2022 Ambetter 301 at New Hampshire NASCAR Predictions and Pick

Last week, I wanted to include Chase Elliott in my lineup, but the uncertainty of Atlanta had me worried. Well, I should've gone with my gut as he captured his third victory of the season and first career win at Atlanta.
My NASCAR betting picks won't have as much uncertainty this weekend as the Cup Series heads to New Hampshire. New Hampshire doesn't typically bring much excitement, but Aric Almirola pulled off a surprise victory last season.
Let's check out the top drivers in my Ambetter 301 predictions.
Kyle Busch (+700)
Kyle Busch could use a strong finish after the last four weeks. Busch enters New Hampshire with four straight finishes outside the top 20. That's not what we expect, but New Hampshire marks a strong chance to turn things around.
Busch has crashed out of the last two New Hampshire races, completing 23 of the possible 594 laps. My free Ambetter 301 picks aren't taking that into account.
Before that stretch, Busch was money at New Hampshire.
In the three New Hampshire races prior to the last two where Kyle Busch had an early DNF, Busch ranks #1 in the series for average finish (3.7), average running position (4.0), driver rating and laps led per race (113.7).

— Ryan (@ifantasyrace) July 11, 2022
He has been a lap-leading machine at the track. If you take out the two races that ended in crashes, Busch has led 35+ laps in 10 of his last 14 New Hampshire starts. That includes three races with 115+ laps led.
The Ambetter 301 odds take that into account, but there's also his success on short flat tracks in 2022. He wasn't great at Phoenix but had top-three speed at Richmond and Gateway. Busch was on his way to a victory at Gateway before a late caution.
The No. 18 team needs something to go their way. A bad pit call at Nashville and a crash at Atlanta while running top 10 have led to poor finishes. Can he avoid bad luck this week?
Joey Logano (+700)
It's hard to describe Joey Logano's 2022 season. He has won two of the last eight races, but we haven't seen much consistency. If you take out his wins, he has one top 10 finish in his previous 10 races.
Your NASCAR predictions may not trust Logano, but the short flat tracks have been his specialty in 2022. His total speed ranked eighth or better for Phoenix, Richmond, and Gateway. Gateway happens to be the site of his last win.
It's not all about his success on short flat tracks. Logano has been a top contender at New Hampshire throughout his career.
2 wins
8 top-five finishes
13 top 10 finishes
105 laps led
14.2 average finish
Last week, Chase Elliott scored the victory at his home track. Logano's hometown of Middletown, CT is about three hours from the track. Not to mention, he scored his first career victory at New Hampshire.
He's not the type of driver to need extra motivation, but it doesn't hurt.
Logano has one finish worse than 11th in his last 11 starts at New Hampshire. That includes a victory and six top-five finishes.
Christopher Bell (+1600)
Christopher Bell's consistency made him my favorite weekly sleeper. However, he enters New Hampshire with one top 15 in his last four races. Bell needs to turn it up because a surprise winner will drop him out of the playoffs.
Thankfully, there may not be a better track on the schedule than New Hampshire. Bell has dominated this track in the Xfinity Series. Check out his numbers and tell me he won't be in your NASCAR picks.
3 starts
3 wins
430 laps led
1.0 average finish
Are there any questions? Yes, I know people will critique me and say it came in the Xfinity Series. That's a fair response, but we've seen him in contention in both Cup Series starts at New Hampshire.
A crash ruined a top 10 performance in 2020. Last year, Bell was tracking down Aric Almirola for the win but ran out of laps. That was a unique scenario where NASCAR shortened the race because of darkness.
Bell's team should have a must-win mentality because we could see another surprise winner before the playoffs. His consistency will be all for not if they miss the playoffs. New Hampshire could be his best chance.
Kevin Harvick (+1600)
Kevin Harvick has been another popular sleeper among my NASCAR predictions. He hasn't been as consistent as last year, but he has no problem running in the back half in the top 10. That won't cut it this year with the surprise winners.
Harvick enters New Hampshire 19 points behind Christopher Bell for the final playoff spot. Like Bell, they need to have a must-win approach. That could play into Harvick's hands because short flat tracks have been his strength.
He had a late crash at Gateway but finished sixth at Phoenix and second at Richmond. He ranked top-five in total speed for both races.
Harvick crashed in the Fall 2017 race at New Hampshire. That's the only time in his last eight New Hampshire starts that he finished worse than sixth. I expect to see that consistency on Sunday.
We haven't seen race-winning speed from Harvick in 2022, but New Hampshire is a track that relies on track position. A fast pit stop or strategy call can put him out front.
A win would clinch a spot in the playoffs. Will your Ambetter 301 predictions have Harvick competing for the win?
2022 Ambetter 301 Prop Bets
Chase Elliott and Martin Truex Jr. came through for a profitable day on my top prop bets for Atlanta.
Take a look at my favorite props for New Hampshire.
Ryan Blaney to Win the Pole (+650)
The Ambetter 301 betting odds have Ryan Blaney as the favorite with (+650) odds. He should be a top contender, but I feel much more comfortable taking him to win the pole, especially at the same price.
Blaney had six career poles in his first eight years, but he has three in 2022. Check out his starting position at short flat tracks in 2022.
Phoenix: 1st
Richmond: 1st
Gateway: 5th
Do you see why he's the favorite to start on the pole? Everyone knows that track position is premium at New Hampshire. Blaney's team should set up the car for qualifying, giving him a good chance to win the pole.
Starting on the pole could affect my NASCAR picks. Blaney's odds will drop if he draws the pole. He's in a strong points position, but he's another driver looking for his first win of 2022.
Martin Truex Jr. to Finish Top 5 (+125)
Joe Gibbs Racing as a whole has struggled over the last four races. Martin Truex Jr. nearly scored his first victory of the season at Atlanta but fell back in the closing laps. Truex should be a top contender at New Hampshire.
Over the last 10 races at the track, no one has scored more points than Truex. He hasn't won in 28 starts at the track, but that doesn't mean he's not a contender.
Check out his numbers in his last eight New Hampshire starts.
4 top-five finishes
6 top 10 finishes
596 laps led
7.0 average finish
The first five races of that stretch saw Truex lead 80+ laps in each race. Lastly, I should note his speed at Richmond and Gateway. He led 40+ laps in each race, finishing fourth and sixth.
My NASCAR betting picks have Truex scoring a top-five finish.
Aric Almirola to Finish Top 10 (+150)
Last season, Aric Almirola entered New Hampshire with basically no shot of making the playoffs. Somehow, he pulled off a massive upset, winning the 2021 New Hampshire Cup Series race.
It wouldn't be as big of a surprise if he won this year, but a top 10 finish is more realistic.
New Hampshire has been a solid track for Almirola. Last year's victory marked his fourth straight finish of 11th or better. He has also led 25+ laps in two of his previous four starts.
We've been talking about the short flat tracks being a key indicator of success for Sunday's race. He struggled at Richmond but looked impressive with a fifth-place finish at Gateway.
His team isn't in a deep hole like last season, but it'll be tough to make the playoffs without a win. My expert Ambetter 301 picks feel he should have enough speed for a top 10 finish.
Who Will Win the 2022 Ambetter 301?
I imagine Ryan Blaney, Joey Logano, and Kyle Busch will be popular picks for New Hampshire. However, I'm taking a bold approach, making Christopher Bell my Ambetter 301 prediction.
We know Bell is perfect in three Xfinity Series starts at the track. He nearly won last year's race before finishing second to Aric Almirola. A clutch win would clinch a spot in the playoffs.
Fans can watch the Ambetter 301 on Sunday at 3 p.m. ET on USA Network. Bettors can wager on the race with the NASCAR betting apps.
AUGUST
Sportsbook of the Month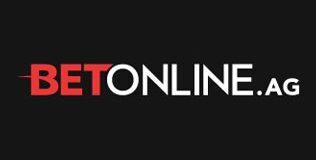 Welcome Bonus
50% up to $1,000
Read Review
Visit Site