Betting Picks for the 2021 Verizon 200 at the Brickyard

The latest odds for the 2021 Verizon 200 at the Brickyard make Chase Elliott the man to beat.
A 1-2-3 of Kyle Larson, Chase Elliott, and Martin Truex Jr. clocked out at last week's Go Bowling at the Glen. But if my predictions for the Verizon 200 are on point, we could see something even more impressive this Sunday, August 15.
I'll be revealing some tips for the NASCAR Verizon 200 for you today, as well as providing my top betting pick for the race. But before I get to those, I'm going to talk you through those odds so you can get a grip on things before this weekend's clash at the world-famous Indianapolis Motor Speedway.
Let's get to it.
2021 NASCAR Verizon 200 Odds
Chase Elliott's NASCAR odds are almost too prohibitive for most bettors to consider.
But there is a reason why the reigning Cup Series titlist is so short — he is nothing short of a wizard on road courses.
Yet, Kyle Larson is not too shabby himself. At +350, "Yung Money" offers a bit more value than Elliott and is coming off his fifth Cup Series win of the season at Watkins Glen.
Martin Truex is also up there with the best picks for the 2021 Verizon 200 at the Brickyard. But he has failed to top a 3rd place finish since winning the Goodyear 400 on May 9.
Outside of the top NASCAR contenders for this weekend, Kyle Busch (+900) is the only other driver under +1200.
With just three races left until the Cup Series Playoffs kick in, there will be a few drivers desperate to get their hands on a place in the Round of 16. I expect this race to be a gritty one, but will that affect who takes the win at Indianapolis this weekend?
Top Tips for the 2021 Verizon 200
As per our NASCAR betting strategy, it's not the greatest idea to put all of your eggs in one basket.
Even if you are set on Chase Elliott's odds to win at Indianapolis, I would recommend backing him up with at least one other pick. Whether you decide to take Elliott at +200 and Denny Hamlin at +1200, for example, is your choice. But opting for just one driver is a risk in this race.
I'd consider three bets for the Verizon 200 in 2021. Elliott is clearly the best driver on road courses in the game, as evidenced by an impressive nine Top-2s from his last ten starts on this type of track. He has six wins from those ten races, which is exceptional.
Still, his price is just not viable for me.
Larson's odds to win the 2021 Verizon 200 are slightly better at +350. They are good enough to take, for sure. His two wins from his last three road races make him a great bet.
I recommend backing Yung Money up at least one of the following two drivers.
Kyle Busch +900
Kevin Harvick +2800
Busch is capable of upsetting the applecart here. Harvick, although one of the biggest disappointments of the Cup Series in 2021, has three wins on this track.
Who Wins the 2021 Verizon 200 at the Brickyard?
It's so tough to look past Elliott to win the Verizon 200 this Sunday.
As prolific as he is on road courses, he's not exactly infallible. There is no cast-iron guarantee that Elliott wins on Sunday, and it's not the worst idea in the world to work on that basis.
Enter Kyle Larson.
Larson has been in sensational form this season, and last week's win at The Glen proved his ability to get his hands dirty if necessary. His debut season for Henrick Motorsports has been awesome, with the No. 5 Chevrolet Camaro ZL1 1LE helping one of the most natural talents in auto racing push himself to even greater heights.
Although his best result at Indianapolis is 5th, I'm backing Larson to win the Verizon 200 in 2021.
Wagering on the 2021 Verizon 200
My predictions for the 2021 Verizon 200 culminate with Kyle Larson taking the checkered flag at the Brickyard this Sunday, August 15.
I believe it will be a fiercely contested race, with plenty of material to keep the Cup Series writers entertained. Although Chase Elliott is the obvious betting pick to win the Verizon 200, Larson's odds are better, and his form this season suggests there is more to come from the Californian.
If you're looking to win money on your bets for the NASCAR this weekend, make sure to check out a full list of the top odds and markets on our recommended sites.
Enjoy the race!
AUGUST
Sportsbook of the Month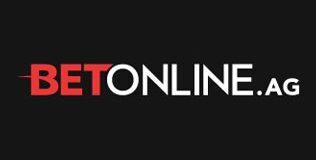 Welcome Bonus
50% up to $1,000
Read Review
Visit Site