Best Bets for the 2021 Tennessee Lottery 250 at Nashville Superspeedway – NASCAR Xfinity Series

The NASCAR Xfinity Series returns to Music City for the first time since 2011. The 1.333-mile Nashville Superspeedway will host the Tennessee Lottery 250 on Saturday, June 19.
Saturday's race will be 188 laps with stage lengths consisting of 45-45-98. The race will start just after 3:30 p.m. ET on FS1.
With this being a "new" track to the Xfinity Series, there will be practice and qualifying. Practice will be Friday at 4:05 p.m. ET on NBCSN. Qualifying will be Saturday at 12:35 p.m. ET on NBCSN.
Considering this is the first race at Nashville Superspeedway in 10 years, it may be tough to handicap which drivers will run at the front. Here are the bets that look to offer the best value.
Kyle Busch (-134)
We went through this last week. I talked about how it was no fun betting the favorite, but Kyle Busch's stats at Texas Motor Speedway were too good not to like. So, what happened? He went out and won the race in a dominant effort.
Let's run it back again this week. Busch has ten career starts in the Xfinity Series at Nashville Superspeedway. That's four more than any other driver that will be racing on Saturday. Busch has one win in those ten starts, four top-five finishes, and five top 10 finishes. Those four top-five finishes came in his last four races at the track.
Busch led over 120 laps in two races at Nashville Superspeedway. He led 173 of 225 laps in his lone win at the track in 2009.
The Cup Series has never raced at Nashville Superspeedway, so Busch has no experience in that series, but he does have two Truck Series starts at the track. He flat-out dominated both races. He won both of them from the pole by leading a combined 271 of 300 laps.
Busch is fast no matter where they race in the Xfinity Series. He won in his first two starts this season at Circuit of the Americas and Texas Motor Speedway. Look for Busch to be fast again on Saturday as he pursues his 100th career Xfinity Series win.
Justin Allgaier (+550)
For a stretch there last week, it looked like Justin Allgaier would be the one to beat Kyle Busch. Allgaier had the lead with under 50 laps to go, but Busch got around him, and Allgaier had to settle for second.
Allgaier has had success at Nashville Superspeedway. In six career starts, he has three top-five finishes. All of those top-fives were fourth-place finishes. Allgaier led 58 laps from the pole in 2010.
His previous starts at Nashville Superspeedway were for two different teams. He never raced there with his current team, JR Motorsports, so things will be different, but the track experience still counts for something.
I think the best comparison for Nashville Superspeedway is Kentucky Speedway. The only difference is there's a little less banking in the corners at Nashville. The Xfinity Series raced at Kentucky Speedway from 2001-2020.
He never won in 15 career starts at Kentucky Speedway, but his 10.8 average finish ranks second among drivers with over ten starts. Of course, Busch is first with a 5.9 average finish.
Allgaier had six top-five finishes and 10 top 10 finishes at Kentucky Speedway. Six of those top 10 finishes came in his last seven races at Kentucky Speedway. I believe his success there will translate well to Nashville Superspeedway.
Allgaier has finished in the top three in four of his last six races this season. Look for him to be fast once again on Saturday.
Tyler Reddick (+1400)
Tyler Reddick will compete in his fifth Xfinity Series race of the season this weekend at Nashville Superspeedway. Reddick has two starts in the No. 23 car for Our Motorsports. His other two starts came in the No. 31 for Jordan Anderson Racing.
Reddick has seen much more success with Jordan Anderson Racing. He posted a top 10 finish at Circuit of the Americas and Charlotte Motor Speedway. Reddick will be in the same car this weekend at Nashville Superspeedway.
Reddick has never competed at Nashville Speedway in any series, so this race will be a new challenge for him. The good news is he's been successful at Kentucky Speedway.
Reddick has finishes of 10th, first, sixth, and third in four races at the track. He led 66 laps in his win in 2017. The win was also Reddick's first in the Xfinity Series. He also finished 10th in his lone start in the Cup Series at Kentucky Speedway.
The No. 31 car for Jordan Anderson Racing has shown speed this season. Reddick seems to be on the cusp of competing for wins in the Xfinity Series. Going to a track where no one really knows what to expect could give him an upper hand.
Look for Reddick to run up front Saturday and maybe even capture a win. He could use some momentum to carry over to the Cup Series.
Michael Annett (+10000)
We've already talked about the two drivers who have over five starts in the Xfinity Series at Nashville Superspeedway, but how about Michael Annett. It may surprise some people, but he has six career starts at the track.
In his six career starts, Annett has one top 10 and five top 20 finishes. He finished ninth in the Spring race in 2010. His lone finish outside the top 20 came in a race that he wrecked in.
While Annett doesn't have the same amount of success as Kyle Busch or Justin Allgaier at Nashville Superspeedway, his experience is an advantage he'll have over nearly the rest of the field.
How are Annett's stats at Kentucky Speedway? Pretty darn good. He has three top fives, and eight top 10 finishes in 13 career starts at the track. His last three finishes at the track were fourth, fifth, and eighth.
If that's any indication of how he'll race Saturday at Nashville Superspeedway, I think Annett could surprise a lot of people.
It definitely doesn't hurt that Annett has finished top 10 in four of his last six races this season. His team has weathered the storm after a tough start to the 2021 season.
We'll see if Annett's past experience at Nashville Superspeedway will pay off on Saturday. His long odds make him the perfect risk-free bet this week.
Final Thoughts and More Motorsports Picks
With most tracks on the Xfinity Series schedule, we have recent data to see which drivers are strong on certain tracks. Just about the whole field has never raced at Nashville Superspeedway, so it's a lot tougher to predict a winner this weekend.
We know we'll get a practice session on Friday, followed by qualifying on Saturday. I definitely wouldn't blame you if you wanted to wait until after those events to place your bets.
Be sure to tune into the Xfinity Series' return to Music City on Saturday, June 19 at 3:30 p.m. ET on NBCSN. You might also be interested in the following posts from my colleague.
AUGUST
Sportsbook of the Month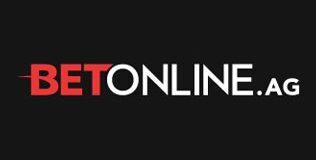 Welcome Bonus
50% up to $1,000
Read Review
Visit Site