Best Bets for the 2021 T20 World Cup Top Run-Scorer

The 2021 ICC Men's T20 World Cup is right around the corner. The tournament gets underway on October 17 and will take place in the UAE and Oman.
Many of the world's top T20 batsmen will flock to the Middle East in the coming weeks, hoping to fire their country to glory. But which player will score the most runs in the competition?
The bookies recently released odds for the T20 World Cup top run-scorer, so I decided to put together this betting preview to help you win some money.
I look at all the leading contenders and also discuss some outsiders before sharing my prediction and pick for the top run-scorer in the 2021 T20 World Cup.
Let's start by checking out the favorites.
Virat Kohli (8.00)
Team: India
T20I Batting Ranking: 4th
It is no real surprise that Kohli is the bookies' favorite to score the most runs during the 2021 T20 World Cup. I mean, the India captain is quite literally the most prolific batsman in T20I history.
As the table below details, Kohli has notched over 200 runs more than his nearest challenger – New Zealand's Martin Guptill.
LEADING RUN-SCORERS IN T20 HISTORY
Player
Team
Innings
Runs
Virat Kohli
India
84
3,159
Martin Guptill
New Zealand
98
2,939
Rohit Sharma
India
103
2,864
Aaron Finch
Australia
76
2,473
Mohammad Hafeez
Pakistan
103
2,429
If Kohli's recent T20I totals are anything to go by, nobody would be shocked if he finished atop the World Cup run-scoring charts.
After smashing 85 against Australia in Sydney at the end of last year, the 32-year-old enjoyed a phenomenal series against England a few months back – posting scores of 73*, 77*, and 80* in Ahmedabad.
Although India's T20 World Cup squad is stacked with world-class stars, Kohli is undoubtedly the main man. Team India is the oddsmakers' favorite to lift the trophy, too, meaning Kohli is likely to play more games than many of his rivals.
Jason Roy (11.00)
Team: England
T20I Batting Ranking: 16th
When you look at the England squad for the T20 World Cup, the opening pair of Roy and Bairstow immediately stands out. Unsurprisingly, both men find themselves among the top run-scorer favorites for the T20 World Cup.
Roy has played a total of ten T20Is this year, posting six 30+ scores in the process. In his previous match, he smashed 64 off 36 against Pakistan.
After registering scores of 49, 46, and 40 in India, he racked up 53 runs across two games against Sri Lanka. He then scored 106 runs in three outings against Pakistan, including the 64 at Old Trafford.
Although Roy regularly surpasses the 30-run mark, his inability to consistently post big totals may deter bettors from backing him to finish as the top run-scorer in the World Cup. In fact, he has only chalked up six half-centuries in 48 T20is and has never hit a ton.
While Roy has the ability to accumulate runs at a rapid rate, he could struggle to outscore the top batsmen in the UEA and Oman.
Jonny Bairstow (11.00)
Team: England
T20I Batting Ranking: 18th
Bairstow may sit two places below Roy in the current Men's T20I Batting Rankings, but he actually boasts a better average than his teammate.
Roy has an average of 24.85 in T20Is, having made 48 appearances. Bairstow, on the other hand, boasts an average of 27.87 – along with an impressive top score of 86*.
That said, Bairstow's form in the lead-up to the World Cup hasn't been great. The 31-year-old struggled to get to grips with the Indian conditions back in March and subsequently failed to make his mark on both the Sri Lanka and Pakistan series.
There is absolutely no denying that Bairstow is one of the best T20 batsmen on the planet. Still, his recent white-ball performances make him a risky bet for the 2021 T20 World Cup top run-scorer.
Aaron Finch (13.00)
Team: Australia
T20I Batting Ranking: 3rd
After enduring a BBL campaign to forget with the Melbourne Renegades, Finch – Australia's all-time leading run-scorer in T20Is – reminded everyone of his talent in the Aussie jersey.
The Australia captain produced two eye-catching knocks in the five-match series with New Zealand earlier in the year, smashing 69 and 79* in back-to-back outings. He then capped off the tour with a solid 36.
Finch also enjoyed success against the West Indies in July, amassing 117 runs across the final three games of that series.
If he can pick up where he left off in Saint Lucia, he will score plenty of runs at the World Cup.
With fellow big-hitters such as Glen Maxwell, Steve Smith, Marcus Stoinis, and David Warner (more on him in a minute) also in Australia's T20 World Cup squad, there are other guys capable of going big for the Aussies.
If Finch gets into his groove early on, however, he will be extremely difficult to stop.
David Warner (13.00)
Team: Australia
T20I Batting Ranking: 69th
Don't be fooled by Warner's lowly T20I batting ranking.
Having last played a T20 international back in September 2020, Warner has fallen down the rankings over the past year. Still, he remains one of the best white-ball batsmen in the world.
Let's not forget that Warner was in blistering form before spending time away from the T20I scene.
He demolished Sri Lanka in a three-match series at the end of 2019, notching remarkable scores of 100*, 60*, and 57* He then smashed 48* against Pakistan before scoring 67* and 58 against South Africa and England, respectively.
Even at the ripe old age of 34, it feels like Warner is still capable of outscoring his rivals at the World Cup – especially if he rediscovers his best form.
Other Options to Consider
Now that we've covered the bookies' leading contenders for the 2021 T20 World Cup top run-scorer, it's time to take a quick look at some of the outsiders.
If you're looking for a full list of players for this market, head over to the top-rated online cricket sportsbooks and check out all the candidates.
Here are ten potential sleepers to keep an eye on.
Jos Buttler – England (15.00)
Rohit Sharma – India (15.00)
Kane Williamson – New Zealand (17.00)
Evin Lewis – West Indies (17.00)
Suryakumar Yadav – India (17.00)
Rishabh Pant – India (19.00)
Martin Guptill – New Zealand (19.00)
Lendl Simmons – West Indies (21.00)
Devon Conway – New Zealand (21.00)
Babar Azam – Pakistan (23.00)
England's Jos Butter and India's Rohit Sharma find themselves just out the bookies' group of favorites, although both men will fancy their chances of scoring more runs than anyone else in the UEA and Oman.
New Zealand captain Kane Williamson is also worth considering, along with fellow Kiwis Martin Guptill and Devon Conway.
Further down the list, Babar Azam's price of 23.00 feels very generous. The Pakistan captain smashed 85 against England in July, adding to his stunning 122 against South Africa in April.
My T20 World Cup Top Run-Scorer Pick
I'm backing the evergreen David Warner to score the most runs at the 2021 T20 World Cup.
Although the Aussie legend hasn't played a competitive T20 international for over a year, there is no reason why he can't take the World Cup by storm and finish as the tournament's top run-scorer.
When you consider what Warner achieved prior to his lay-off, it is pretty easy to imagine him outscoring everyone else in the World Cup. In fact, he has been almost unstoppable throughout his white-ball career.
Of course, I expect guys like Kohli, Roy, Bairstow, and Finch to star next month. But in terms of value, Warner feels like the best bet for the top run-scorer in the 2021 T20 World Cup.
Looking for more T20 World Cup betting advice? Check out our 2021 T20 World Cup betting preview.
AUGUST
Sportsbook of the Month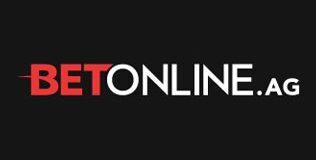 Welcome Bonus
50% up to $1,000
Read Review
Visit Site