Predictions and Betting Tips for the 2021 Rizin Bantamweight Grand Prix
The story of the Rizin Fighting Federation starts in 2015. First, they went big – both metaphorically and literally – signing the heavyweight legend Fedor Emelianenko.
Then, they realized that the key to becoming the most popular Japanese MMA promotion lies in signing Japan's elite fighters. Kyoji Horiguchi is the prime example, a fighter who previously fought in the UFC for three years.
Speaking of the devil, Horiguchi is the man who's currently in the possession Rizin Bantamweight Championship, which he's going to have to put on the line in 2022.
Against who? Rumor has it that the challenger will be the winner of the 2021 Rizin Bantamweight Grand Prix.
The chance to square off with arguably the best bantamweight fighter in Rizin is not the only incentive to win this tournament. The winner of the Rizin Bantamweight GP will also get a prize of ¥10,000,000, which is about $92,000.
You might not think that's a large sum, especially considering that the average salary in the UFC is nearly $150,000. Nevertheless, winning this competition could potentially open the door to the UFC (and other promotions) for the winner.
Rizin Bantamweight Grand Prix in a Nutshell
This is a knockout tournament, with 16 fighters in the competition in the opening round. The winners of the opening round will fight in the quarterfinals.
From there, the tournament goes to the semis, then to the final, which is going to take place on New Year's Eve.
The first stage of the 2021 Rizin Bantamweight GP will feature eight fights across two events, Rizin 28 – Tokyo and Rizin 29 Osaka.
Betting on the fights is available at all the leading MMA betting apps.
Rizin 28 – Tokyo Preview
Rizin 28 is scheduled for June 13, 2021, in Tokyo. This is going to be the first Rizin event to take place in Japan's capital city.
The Tokyo Dome was selected as the venue, where about 25,000 will watch the fights in person.
Although the "Big Egg," as the arena is known in Japan, has a maximum capacity of 50,000, the coronavirus had to mess things up.
Due to COVID regulations, the venue is allowed to operate at 50% capacity.
Nevertheless, with 25,000 spectators, Rizin 28 will be the fourth-most attended event in the history of Rizin FF.
The event is expected to feature at least eight fights, four of which are fought as a part of the 2021 Rizin Bantamweight. The bouts in question are the following:
Kai Asakura vs. Shooto Watanabe
Shintaro Ishiwatari vs. Naoki Inoue
Yuki Motoya vs. Ryo Okada
Hiromasa Ougikubo vs. Takeshi Kasugai
Kai Asakura vs. Shooto Watanabe Prediction
Asakura is the man who lost the title bout against Kyoji Horiguchi on the last day of 2020. That was only his third defeat in the career.
In fact, his career record is 16-3, while in Rizin, he's at 8-2. His opponent, Shooto Watanabe, currently has one of each in Rizin – one win and one defeat.
Knowing all this, it's obvious who the favorite is. I'm not just talking about the fight in the opening round, but the entire competition.
I know this, but so do sportsbooks. That's why the odds on Asakura probably aren't going to be too attractive.
For this reason, my betting pick is going to be Asakura by knockout.
This guy won 10 of his 16 wins by this method. I'd be surprised if he didn't do the same against Watanabe.
Prediction: Kai Asakura by KO
Shintaro Ishiwatari vs. Naoki Inoue Prediction
If Kai Asakura is the king of KOs, Naoki Inoue is Rizin's submission emperor. Ten of his 15 career wins happened by submission.
Although Inoue is only 23, he's already fought in the UFC. He had mixed success in the two bouts fought in the UFC Fight Night events.
Winning one UFC fight is a decent achievement. Unfortunately for Inoue, his opponent also has some pretty impressive items in his portfolio.
For instance, Ishiwatari got to the final of the 2017 Rizin Bantamweight Grand Prix, where he lost to Kyoji Horiguchi.
Four years later, Horiguchi is not in the tournament, making Ishiwatari's chances much better. He's set his eyes on the prize, and he's not going to let Inoue take it away from him!
He should be able to keep Inoue at a distance and prevent him from getting the fight on the floor. If he can't get a submission victory, Inoue isn't going to win at all.
Prediction: Shintaro Ishiwatari
Yuki Motoya vs. Ryo Okada Prediction
Ryo Okada's career record is 17-4-3, which is nothing short of impressive. What's not impressive is that all of his bouts happened in lower-level competitions. In fact, he's making his Rizin debut in Tokyo.
His opponent, Yuki Motoya, has more experience in Rizin, where his record is 4-4. Before signing for Rizin, he fought under the banner of DEEP, where he remains the bantamweight champ.
Hiromasa Ougikubo vs. Takeshi Kasugai Prediction
At the age of 34, Hiromasa Ougikubo has several titles in his collection, although not in Rizin.
He got very close to grabbing the Bantamweight Championship in August last year but got defeated by Kai Asakura.
Ougikubo's opponent in the opening round of the 2021 Rizin Bantamweight GP, Takeshi Kasugai, is still without a single fight in this promotion.
He is making his promotional debut in Rizin 28 after spending most of his career fighting in Pancrase.
Kasugai has a pretty good professional record, although the fact is that he still hasn't faced such a talented fighter as Ougikubo.
Prediction: Hiromasa Ougikubo
Rizin 29 – Osaka Preview
Two weeks after Rizin 28 – Tokyo, the tournament moves to Osaka. On June 27, 2021, four fights of the Rizin Bantamweight GP will take place at Maruzen Intec Arena.
The fights in question are:
Yuto Hokamura vs. Kuya Ito
Takafumi Otsuka vs. Hiroki Yamashita
Masakazu Imanari vs. Kenta Takizawa
Kazuma Kuramoto vs. Alan Yamaniha
Yuto Hokamura vs. Kuya Ito Prediction
In 2020, Hokamura signed for Rizin after spending years in Pancrase, DEEP, and a few other promotions. His Rizin debut was successful, but in the next fight, he lost.
At least he has one win in Rizin; his opponent has none. Actually, Kuya Ito is making his promotional debut in June.
He got his opportunity after doing fairly well in other promotions. The bad news for him is that all of the promotions he's fought for are way below Rizin.
In fact, they're all way below the promotions Hokamura's fought for. What I'm talking about are competitions like GRACHAN, Brawl, and similar. It's safe to say that most MMA fans haven't even heard of these promotions.
Prediction: Yuto Hokamura
Takafumi Otsuka vs. Hiroki Yamashita Prediction
Although DEEP is not as competitive promotion as Rizin, the fact is that Takafumi Otsuka has three titles there.
That's a much higher achievement than anything his opponent has done in his career. Actually, Hiroki Yamashita has the worst professional record (8-8) of all the fighters taking part in this year's Rizin Bantamweight Grand Prix.
Prediction: Takafumi Otsuka
Masakazu Imanari vs. Kenta Takizawa Prediction
Masakazu Imanari is a 45-year-old who's fought 59 MMA fights in his career. However, none of those happened in Rizin.
He is making his Rizin debut against a fighter whose record in this promotion is 1-2.
Kenta Takizawa, who is 19 years his junior, is expected to lose this fight.
Not only does Imanari have experience on his side, but he's definitely a good fighter. At least, good enough to have fought in such promotions as ONE Championship and DEEP in the past.
Prediction: Masakazu Imanari
Kazuma Kuramoto vs. Alan Yamaniha Prediction
Kazuma Kuramoto made his Rizin debut on New Year's Eve last year. His debut was successful, and he wants to keep the run ongoing.
To do that, he needs to beat Alan Yamaniha, the only non-Japanese fighter to compete in this year's Rizin Bantamweight GP.
Alan Yamaniha is a Japanese-Brazilian born in Sao Paulo but living in Nagoya. With a background in Brazilian Jiu-Jitsu, he's achieved decent success in his professional career, for which he got a call up to Rizin.
His first bout in this promotion is happening on June 27, and I have faith in him!
Prediction: Alan Yamaniha
2021 Rizin Bantamweight Grand Prix Outright Prediction
Kai Asakura is one class above Shintaro Ishiwatari, and he is one class above everyone else competing in the Rizin Bantamweight Grand Prix.
Obviously, Asakura needs to be thought of as the #1 favorite for the title. Behind him is Shintaro Ishiwatari, who seems like one of the not-too-many fighters capable of beating Asakura.
The two cross their paths in the tournament's final, assuming they win all of their fights by then. Asakura's road to the final seems slightly tougher, considering that he could get to fight Yuki Motoya in the semifinal, a fighter whom many consider (me included) to be the #3 title favorite.
Nevertheless, Asakura should be able to pass all the obstacles on his route to the title.
After all, this guy's lost only two Rizin fights in his career, both of which saw him fighting much better opponents than any of the fighters competing in this tournament.
One of those is Manel Kape, who's currently competing in the UFC. The other one is Kyoji Horiguchi, whom Asakura will probably get to fight once again if he manages to win the 2021 Rizin Bantamweight GP.
Prediction: Kai Asakura to win the 2021 Rizin Bantamweight GP
AUGUST
Sportsbook of the Month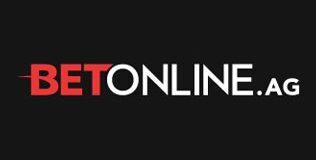 Welcome Bonus
50% up to $1,000
Read Review
Visit Site