Prediction and Betting Pick for the 2021 NASCAR Toyota Save Mart 350

NASCAR at Sonoma returns with the Toyota Save Mart 350 this Sunday, June 6.
The latest NASCAR Cup Series betting odds have road course specialist Chase Elliott as the favorite to win this weekend's race. After all, Elliott is clearly the most gifted active driver at road courses. The only problem is that he has never fared well at Sonoma.
Today, I'll be running through some betting tips for the race, as well as my predictions and pick for the Toyota Save Mart 350. If you'd like to read more, be my guest!
Latest Toyota Save Mart 350 Odds
Ricky Stenhouse Jr.
+15000
You can find some of the best odds for the Toyota Save Mart 350 at Bovada right now.
But like almost all top online betting sites for NASCAR races, Chase Elliott is very short based on his road course acumen.
I'm not mega keen on Elliott at this price, and this is something that I will be discussing in the next section.
Toyota Save Mart 350 Betting Tips
Where: Sonoma Raceway, California
When: Sunday, June 6
I have a few betting tips for the Toyota Save Mart 350 for you to take into account.
First, there is no getting away from the fact that Elliott should be the leading candidate to win at Sonoma this Sunday. Regardless of his zero wins here, his strength on road courses speaks for itself, with five wins from six starts on this type of track.
Still, you cannot discount his record at Sonoma. From four Cup Series starts, Elliott has scored 21, 8, 4, and 37. Hardly inspiring. But with last year's edition scrapped due to the global pandemic, the Cup Series winner didn't get the chance to show what he could do during what would turn out to be his best season.
With all things considered, I'm not buying Elliott's odds to win the Toyota Save Mart 350.
Martin Truex Jr. has two wins and five top-5s from his last ten races on road courses. Truex's odds aren't the greatest in the world (+500), but they do look much better when you realize he has three wins at Sonoma, with two of those wins coming in the last two races held on the track.
For Toyota Save Mart value, Kevin Harvick is your guy. At odds of +1600, you must consider the 2017 winner. He has finished inside the top-10 in eight of his last ten starts and is 4, 6, 1, 2, 6 from his last five.
When I put together my initial predictions for the Toyota Save Mart 350, Harvick featured prominently. I can see him having a big race this Sunday, alongside Elliott and Truex. But rather than opting for Elliott, I'd advise considering Kyle Busch for Sonoma at +1000.
Busch has gelled with new crew chief Ben Beshore earlier than anticipated and has some good results under his belt for it.
Martin Truex Jr. +500
Kyle Busch +1000
Kevin Harvick +1600
I'm predicting that three drivers should have solid races.
I will be settling on my betting pick for the 2021 Toyota Save Mart 350 a little later. First, check out some of the key betting trends for Sonoma.
Toyota Save Mart 350 Betting Trends
Last Race Winner: Martin Truex Jr.
Last Race Winning Team and Manufacturer: Joe Gibbs Racing/Toyota
Most Successful Active Driver in This Race: Martin Truex Jr. (3 Wins)
Most Wins (Active Teams): Hendrick Motorsports (6)
Most Successful Active Manufacturer: Chevrolet (11)
As previously mentioned, this event was scrapped when a reshuffling of the Cup Series calendar was required in 2020.
So, the last time the Toyota Save Mart 350 went down was in 2019. On the day, Martin Truex Jr. took the checkered flag to claim back-to-back wins. That was the first time any driver has won consecutive races in this event since Jeff Gordon slammed a three-peat on us back in 2000.
Once you have looked over the rest of the information above, read on for my pick for the Toyota Save Mart 350.
Toyota Save Mart 350 Pick
Harvick's odds to win the Toyota Save Mart 350 could make him one of the bets of the year if he wins.
Although he hasn't got the record on road courses Chase Elliott has, he does have a win and a runner-up spot in two of his last three races.
The value to be had on Harvick is seriously good.
Where to Bet on the Toyota Save Mart 350
I'm picking Kevin Harvick to win in Sonoma this Sunday.
His odds are far too good to refuse, given his record on the track. Although winless in this campaign thus far, this is the perfect opportunity for "The Closer" to rectify that.
Whether you opt for Harvick or anyone else, you can find the latest Cup Series odds by visiting our recommended NASCAR betting apps.
Good luck with your bets!
AUGUST
Sportsbook of the Month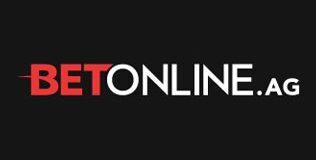 Welcome Bonus
50% up to $1,000
Read Review
Visit Site