Betting Tips and Pick for the 2021 NASCAR Pocono Organics CBD 325

Kyle Larson is the betting favorite for the 2021 Pocono Organics CBD 325 this Saturday, June 26, and some feel as though nothing can stop him.
Larson's odds to win at Pocono are stubbier than a leprechaun's thumb, but that's what happens when you win four consecutive races in the Cup Series and score pole in your next one. But if he can score a win in the first of two races this weekend, he is a surefire favorite for Sunday's showdown.
Most looking to bet on the Pocono Organics CBD 325 will be looking for the best NASCAR betting odds they can get. But do we just accept that Larson is going to win every race he competes in for like, ever? No, of course not. Purple patches, even ones like these, tend to eventually come to an end.
I'll be providing my Pocono Organics CBD 325 predictions and picks for you today, to try and help you find alternative methods to win money on the NASCAR this Saturday at Pocono Raceway.
If that sounds good, let's get started.
Odds for the Pocono Organics CBD 325
You can find a full list of odds for the Pocono Organics CBD 325 in 2021 by visiting the BetOnline sportsbook.
I've provided you with a shorter list of the prices available for all drivers. But if there is someone you're keen on checking out, you know what to do!
So, Larson's odds to win the next NASCAR Cup Series race are a paltry +180. But given the fact that he has treated the Cup Series like his personal playground over the past month or so, I'm not surprised in the slightest.
Still, there is little value in these odds for NASCAR's next race, if you are backing Larson. But don't let that distract you from the fact that there is still potential money to be made betting on the Pocono Organics CBD 325.
Betting Tips for the Pocono Organics CBD 325
Where: Pocono Raceway
When: Saturday, June 26
If you're looking for 2021 Pocono Organics CBD 325 betting tips, the most obvious of them all is to consider Larson's red-hot form.
He's bagged four wins from this last four starts, three of them points victories. He has four points wins in total this season, with a ridiculous ten top-5s. Before his win-streak, Larson registered three consecutive runner-up finishes, so it's safe to say that no one gambling on the Pocono Organics CBD 325 this weekend should look past him.
But if it's betting value you are seeking, you have to go a bit deeper with your NASCAR picks for Saturday's race.
Leaving recent form aside, Larson hasn't got the greatest record at Pocono. But it's far from awful. He has an average finish of 14.00 from his last four starts here, which includes two top-5s. But when you consider he was riding the #42 for Chip Ganassi back then, you can cut him some slack.
Kevin Harvick and Denny Hamlin have the best records at "The Tricky Triangle" in recent times. Harvick has one win (2020), four top-5s, and an average finish of 6.50 from his last six starts here. Hamlin has two wins, three top-5s, and an average of 9.17 from six starts.
Another driver to consider is Kyle Busch. He might have a slightly lower average finish (9.50), but he does have two wins from his last six starts at Pocono.
I'm going to make the brave move of gambling against Larson's odds to win at Pocono, as I can't see him winning another race on the bounce. If he does manage to win four straight points races, he will become the first Cup Series driver since Jimmie Johnson to do so. But I believe he will fall just short.
If that particular NASCAR prediction comes through, there will be plenty of happy punters.
With all said, my three tips for the 2021 Pocono Organics CBD 325 are as follows.
Denny Hamlin +700
Kyle Busch +800
Kevin Harvick +1000
Pocono Organics CBD 325 Betting Trends
Last Race Winner: Kevin Harvick
Last Race Winning Team and Manufacturer: Stewart-Haas Racing/Ford
Most Successful Active Driver in This Race: Martin Truex Jr. and Denny Hamlin (2 Wins)
Most Wins (Active Teams): Hendrick Motorsports (11)
Most Successful Active Manufacturer: Chevrolet (18)
In 2020, Kevin Harvick's odds to win the Pocono Organics 325 came in at +450.
He stormed home to a win, helping Stewart-Haas Racing to their third Cup Series victory at Pocono. It was Ford's 11th in total.
As you can see from the NASCAR gambling trends for this race, no active driver has yet to secure three wins in this one. Truex and Hamlin are two apiece, and with Hamlin expected to do well according to my predictions for the Pocono Organics CBD 325, we could see that change.
But here's why I'm going against the grain this weekend in picking Harvick to win the Cup Series' latest trip to The Tricky Triangle.
2021 Pocono Organics CBD 325 Pick
Aside from winning here in 2020, Harvick has just been the best driver at Pocono, statistically, over the past few years.
Looking past his one win and four top 5s since February 2018, he has led for 209 laps and looked pretty comfortable navigating the unique bankings on the three turns here.
Anyone who understands the sport will acknowledge Larson's adaptability, and that should be pointed out, but I'm giving Harvick the nod here based on his experience on the pizza-shaped track.
What seals the deal for making my betting pick for the Pocono Organics CBD 325 winner is Harvick's odds. He is really good value at +1000, more than double what he was in 2020. Sure, he is still winless this year, but there is an argument that luck has just not been on his side.
His five top-5s and some impressive performances have been overlooked this season. But he's due a big performance.
I think he gets it done at Pocono.
Where to Bet on the Pocono Organics CBD 325
Well, are you with me? Does Harvick's odds to win at Pocono do it for you?
Or, do you believe that Larson, or one of the other boys, clips "The Closer" to the checkered flag?
Whatever way you're going, make sure to get your Pocono Organics CBD 325 bets down with the best NASCAR betting sites online.
Looking for more bets? Check out the latest predictions, picks, and betting advice by dropping in on the following sections of our site.
Enjoy the race!
AUGUST
Sportsbook of the Month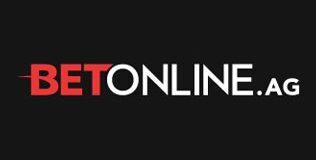 Welcome Bonus
50% up to $1,000
Read Review
Visit Site