Betting Picks for the 2021 NASCAR EchoPark Texas Grand Prix

A NASCAR Grand Prix this Sunday, May 23, at the Circuit of the Americas? Shut the front door!
Before you get carried away, this does not mean NASCAR and F1 have joined forces in some cross-series promotion. The logistics of that alone are just too crazy to comprehend, while anything more would surely lead to absolute carnage.
Instead, what we have is another awesome Cup Series race to look forward to, but one that will be on a new configuration at a traditional F1 track.
I'll be covering all angles for betting on the 2021 EchoPark Texas Grand Prix today, starting with the latest NASCAR Cup Series odds for Sunday's race before moving on to my top candidates for the event.
Then, I'll be providing my EchoPark Texas Grand Prix predictions and betting pick and signing off with some helpful betting content that will undoubtedly help you wager on the race.
If all that sounds good, let's get this EchoPark Texas Grand Prix betting preview up and running.
2021 NASCAR EchoPark Texas Grand Prix Odds
You can find a full list of drivers' odds to win the EchoPark Texas Grand Prix by visiting any of the best online betting sites.
I've been doing a little bit of line shopping this morning and have my betting pick for the race locked in. However, I would be lying if I said that there were not a few solid candidates for this race.
First, the 2021 EchoPark Texas Grand Prix favorite is Chase Elliott. It was always going to be the defending Cup Series champion that heads to COA with the bookies behind him. Of all the drivers lining up this Sunday, Elliott has the style and grace to slam it on this 3.41-mile, 20-turn road course in the "Lone Star State."
Martin Truex Jr. has been in seriously good form this season, winning three races thus far. Alongside Denny Hamlin, Kyle Busch, and Elliott, he makes it just four men with odds of +1000 or under for this Sunday's NASCAR.
Betting Tips for the 2021 EchoPark Texas Grand Prix
Where: Circuit of the Americas, Texas
When: Sunday, May 23
It's time to get into my betting tips for EchoPark Texas Grand Prix.
Unlike most other NASCAR races to bet on this season, this one is a new addition to the calendar. That, of course, means that the usual information I would use to influence my top bets for a Cup Series race — such as drivers' history at the track, previous wins, top-5/10 finishes, laps led, etc. — does not apply to this one.
However, that doesn't mean that no data will help.
Let's start by pointing out that this is a road course race. Now, some drivers tend to fare better on road courses than others. Based on their experience on these tracks, the odds above are a nod to what you should be looking at.
Second, check out the drivers who were selected for tire testing at the Circuit of the Americas. Chase Elliott, Martin Truex Jr., and Brad Keselowski ran the famous course back in March. These guys will have a much better understanding of COA, even if their time spent on the course was limited. Other drivers will be relying on the track simulator and iRacing programs.
Third, get on drivers with great records at NASCAR road courses. Chase Elliott and Kyle Larson, for example, are two that strongly fit the bill.
Finally, make sure to see who looks more assured at Saturday's practice session. Be warned that odds will change in line with the performance of certain drivers in practice. Thus, I would recommend only waiting if you cannot make up your mind about who to bet on now.
Still uncertain about who the top candidates to win the EchoPark Texas Grand Prix are? Here are the three drivers I would recommend looking at.
Chase Elliott +240
Kyle Larson +1200
Ryan Blaney +1400
My 2021 EchoPark Texas Grand Prix Pick to Win
There is simply not enough value in Chase Elliott's odds to win the 2021 EchoPark Texas Grand Prix.
Elliott is a wiz on road courses, but I could count a few things against him heading into this race. The most obvious being his lukewarm form this season, which sees him languish in 7th in the official NASCAR Cup Series standings.
His 21st place finish at the Daytona Road Course earlier this season was not the most encouraging sign that Elliott could have hoped for heading into this campaign, either.
With all things considered, Kyle Larson (+1200) is my betting pick for the EchoPark Texas Grand Prix.
You simply cannot fault the value in Larson's odds to win, even if he finished worse at the DRC than Elliott.
In 2021, Larson has a win in Vegas and back-to-back runner-up finishes at Darlington and Dover. I'm hoping his skills and versatility behind the wheel in the famous No.5 for Hendrick Motorsports will see him through. Still, Sunday's race will go down on a day and a course when anything can happen.
More Bets for This Weekend
That's almost it for my betting preview and advice for the 2021 EchoPark Texas Grand Prix.
The content above should cover all bases and set you up for betting on NASCAR's next Cup Series race this Sunday from Austin. However, if you need some more assistance, this NASCAR betting strategy will come in very useful.
Looking ahead to the rest of the weekend, you will find more odds, predictions, and bets in our picks section. Auto racing fans, in particular, have a lot to look forward to with the 2021 Monaco Grand Prix set for Sunday, but there really is something for everyone.
Until next time!
AUGUST
Sportsbook of the Month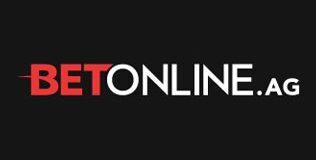 Welcome Bonus
50% up to $1,000
Read Review
Visit Site