2021 NASCAR Cookout Southern 500 Prediction With Picks

Buckle in folks, 'cause it's time for the 2021 NASCAR Cup Series Playoffs.
37 drivers take to the grid at Darlington this Sunday, but only 16 of those men have a shot at the most prestigious prize in stock car racing. I am, of course, talking about the Bill France Cup.
I've taken a look at the odds for the Cookout Southern 500 and will be sharing my thoughts on who to back and who to fade. I'll also be providing my top NASCAR picks for the Southern 500, and my ultimate prediction for the opening race of the Cup Series Playoffs.
Let's get started with those odds.
2021 Cookout Southern 500 Odds
You can find an extensive list of odds for the 2021 Cookout Southern 500 over at the top NASCAR betting apps.
The prices above are for the relevant driver to win. If you're looking for Cup Series prop bets or other markets, you can also find those on the apps above.
Surprise, surprise — Kyle Larson is the favorite to win at Darlington this weekend. But is there any other driver capable of stopping "Yung Money" from laying down a marker this weekend?
Let's cast a glance over the competition.
Betting Tips for the Southern 500 in 2021
Now that we've entered the Cup Series postseason, things are set to heat up.
The Round of 16 is set to separate the wheat from the chaff until the cutoff line determines the ultimate champion of 2021. Sounds great, right?
Well, if you're betting on the Cookout Southern 500 it pays to know that there are a few things to keep in mind. First, data and history are firmly against outsiders winning this race. Second, the same can be said for drivers outside the playoffs sphere winning NASCAR Cup Series Playoff races.
With that in mind, let's start with my three top picks for the 2021 Cookout Southern 500.
Top Contenders for the Southern 500
Larson's odds to win the Cookout Southern 500 might look a little expensive for a driver that has yet to win at Darlington.
I get that. But if you've paid any attention to the Cup Series odds over the past few months, this is par for the course. Why? Well, he's enjoyed the best campaign of his career so far with some absolutely inspiring performances.
Although he has never won here, Larson has back-to-back second-place finishes on the oval and is strong enough behind the wheel of the #5 to take the win this Sunday.
Kyle Larson is my top pick for the Cookout Southern 500. He is the man to beat, and I'll explain why a little later.
Still, I'd pay attention to Chase Elliott and Brad Keselowski at +1000 and +1800, respectively.
Elliott is a gamble, given his tame record at Darlington. But as he showed last season, he can put his foot down when it comes to the crunch.
Keselowski has an average finish of 11.33 from 15 career starts on the tricky oval. But his one win and five top-5s make him a surefire contender for the race.
Cookout Southern 500 Drivers to Avoid
Denny Hamlin's private life has been dragged into the public domain this week.
Great timing, huh? Whatever is going on behind closed doors in the Hamlin household is none of my business, but I have a moral duty to point out that it could affect his performance this weekend.
Now, I could be wrong and we might see a huge performance from the 40-year-old. But given his inability to win a race this season, I'd recommend fading Hamlin at +650.
Despite his past performances at Darlington, Denny's price is too short to take.
Harvick is another driver that has an impressive record on the oval.
With that said, he's shown real signs of age this season. The fact that he is without a win isn't as concerning as the stat that he has led for a paltry 70 laps in 2021.
I'll pass.
Top Betting Pick for the Cookout Southern 500
There are a few ways to play it this Sunday.
You can target top-5 finishers on the top NASCAR props markets, or stick to the more straightforward route of choosing two or three winners. Perhaps you could even mix that up a little.
Regardless, it's clear who looks the best bet for the Cookout Southern 500 in 2021. That man is Kyle Larson.
The Hendrick Motorsports star picked up the 2021 NASCAR Cup Series Regular Season Championship title following last weekend's Coke Zero Sugar 400. He's not going to stop there, however.
Larson has been superb with the power of HM behind him and I expect him to lay a marker down to the rest of the pack this Sunday.
I could go on, but there's no one else that comes close to being my top pick for the 2021 Cookout Southern 500.
More Cup Series Playoffs Betting Advice
It's sure going to be some race at Darlington this Sunday, September 5.
My prediction for the Cookout Southern 500 is, of course, Kyle Larson to win. However, I think we might see a very predictable lineup behind him.
I guess we'll have to wait to see what happens.
In the meantime, my colleague Nick Sterling has done an excellent job of putting together the top NASCAR picks and sleepers for the 2021 Cup Series Playoffs. Make sure to give them a read!
AUGUST
Sportsbook of the Month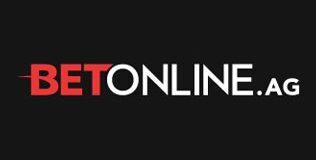 Welcome Bonus
50% up to $1,000
Read Review
Visit Site