Betting Tips and Pick for the 2021 NASCAR Coca-Cola 600

If you're looking for an all-action race to wager on this weekend, get set for one of the biggest of 'em all.
I'm here to fill you in on what you need to know about betting on the NASCAR Coca-Cola 600 this Sunday, May 30, in the hope that information pays off with your wagers.
The Memorial Day Weekend race goes down at the Charlotte Motor Speedway, and there are plenty of drivers in with a chance of taming "The Beast of the Southeast."
I'll be making my predictions and picks for the 2021 Coca-Cola 600 below, as well as providing some key data that can help you with your bets.
So, if that sounds good to you, just keep on reading, and I'll do the rest.
Latest Odds for the Coca-Cola 600 (2021)
BetOnline has some of the best odds for the Coca-Cola 600.
Head over to their site to find prices for all drivers participating in the race this Sunday.
Although Kyle Larson was the bookies' favorite to win in Charlotte, Martin Truex Jr. has overtaken him. I explain below why Truex's odds to win the Coca-Cola 600 are still worth looking at and also touch on Larson's chances of picking up a win in the longest race on the Cup Series calendar.
If you've got to grips with the odds above, let's move on.
Coca-Cola 600 Betting Tips
Where: Charlotte Motor Speedway
When: Sunday, May 30
How about some betting tips for the Coca-Cola 600?
Experienced NASCAR bettors know this race is a tough one to call. At 600 miles and lasting over 4.5 hours, the race resembles more of an endurance test than anything else. It's a tough and grueling event favored by some of the all-time greats like Dale Earnhardt, Darrell Waltrip, and Jeff Gordon.
No one has won back-to-back events since Jimmie Johnson's three-peat victory in 2005, but it's always a good idea to look at drivers with previous wins and experience of the course and the sheer length of the race.
Martin Truex, Kevin Harvick, and Brad Keselowski are the only active drivers with multiple wins at Charlotte. Truex and Harvick have three victories, with last year's winner, Keselowski, on two.
But other drivers have solid records at Charlotte, and I'd suggest looking at them.
Joey Logano, Denny Hamlin, and Kyle Busch are all positive value bets ahead of Sunday's race. Instead of betting on one driver, it might be an idea to back two or three for this one.
My predictions for the Coca-Cola 600 see all three drivers below having very strong races.
Martin Truex Jr. +450
Kyle Busch +800
Joey Logano +1000
I'll be making my Coca-Cola 600 betting pick after taking you through the key data you should know about. That is if you are betting on the NASCAR at Charlotte this weekend.
Coca-Cola 600 Betting Trends
2020 Winner: Brad Keselowski
2020 Winning Team and Manufacturer: Team Penske/Ford
Most Successful Active Driver in This Race: Martin Truex Jr./Kevin Harvick (2 Wins)
Most Wins (Active Teams): Hendrick Motorsports (11)
Most Successful Active Manufacturer: Chevrolet (24)
It's always crucial to know about the drivers, teams, and manufacturers that tend to show up for certain races.
If you're gambling on the 2021 Coca-Cola 600, there are betting trends to consider.
Brad Keselowski's win in 2020 is one of them. Keselowski's odds to win the Coca-Cola 600 this year are +1000, which makes him a decent shout.
Truex and Harvick rest on two wins apiece, making them the joint best drivers in this race. But of these two, Truex has been the better driver this year, hence his shorter odds with the top NASCAR betting apps.
Take a look over the rest of the betting trends above. When you're done, let's move on to my betting pick for the Coca-Cola 600.
2021 Coca-Cola 600 Pick
The 2019 Cup Series champion's odds to win Sunday's race are good enough.
Busch, the king of the 2019 edition, is my betting pick for the Coca-Cola 600 this year.
With an average finish of 14.69 from 32 Cup Series starts at Charlotte, Busch has proven experience on this track. A whole 14 of those starts culminated in top-5 finishes, which is a fantastic return.
I'm predicting a win for the man behind the wheel of the number 18 Toyota Camry for Joe Gibbs Racing and would be delighted to see him come away with the win.
More Motorsport Bets for Memorial Day Weekend
It's almost Memorial Day Weekend, which means it's time to get your bets for the Coca-Cola 600 down.
But it also means that there is another major auto racing event set to go down in Indianapolis. That's right, the 2021 Indy 500 is also set for this Sunday, and you can get your bets down on "The Greatest Spectacle in Racing" with our recommended sites and apps.
I'll leave you with my betting preview for the 2021 Indianapolis 500, the top prop bets for the race, and my pick for the winner of this year's edition.
Enjoy!
AUGUST
Sportsbook of the Month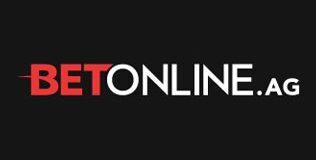 Welcome Bonus
50% up to $1,000
Read Review
Visit Site