Predictions and Betting Pick for the 2021 NASCAR All-Star Race

Of all the exhibition races that come our way, betting on the NASCAR All-Star Race is usually the most exciting.
If you feel the same way, the good news is that you can now place your wagers on the 2021 All-Star Race ahead of Sunday's run at the Texas Motor Speedway.
With just 17 drivers lining up, it's a more straightforward affair, with a little extra chance of landing something to smile about.
I'll be providing you with the odds for the race, as well as making my predictions and betting picks for the NASCAR All-Star Race in the hope that they see you catch a little profit in your pocket. I will also be explaining who to target and who is best to avoid.
Let's start things off with the odds for NASCAR's mid-season exhibition and work our way down to my picks.
Odds for the 2021 NASCAR All-Star Race
You can get the latest NASCAR odds for the All-Star Race over at BetOnline.
As you can see, Kyle Larson is the bookies' favorite, and I expect he will attract a lot of attention from NASCAR betting fans. Two wins from his last two starts and three consecutive number 2 finishes before that makes him the star candidate ahead of Sunday's big one.
After Larson, we have 2020 Cup Series king Chase Elliott, 2019 champ Kyle Busch, and a few of the usual suspects at +1000 or lower.
But who wins the All-Star Race in 2021? Can we afford to look at any of the outsiders on the day?
2021 NASCAR All-Star Race Betting Tips
Where: Texas Motor Speedway, Forth Worth
When: Sunday, June 13
To answer the last of those previous questions, yes. It's well worth looking past the front field when betting on the All-Star Race this Sunday.
But there is no getting away from the fact that Hendrick Motorsports are killing it in the Cup Series right now. The stats are there for all to see, with three alternating 1-2s between Larson and Elliott over the past three weeks.
The obvious picks for the All-Star Race are Kyle Larson and Chase Elliott, but the value isn't really there. Especially for Larson.
Ahead of making my All-Star Race predictions, I was aware that Larson takes pole for Sunday's race.
This is big but not exactly persuasive enough for me to take him at such short odds. Therefore, I'm going to pass on Larson, especially as his record at Texas isn't great. I mean, he has an average finish of 23.00 from his last four starts here.
Elliott's record from his last five is 6, 13, 32, 12, 20. Once again, I don't like those numbers, despite the Cup Series king being in hot form.
So, I'm looking past the two main men and down towards value in the upper mid-range level. I have two tips for the All-Star Race best bets, and they are as follows.
I believe Harvick to be great betting value for the All-Star Race, and I am picking him to win. This would be the first win of Harvick's season, of course.
Busch, at +3300, is one of my sleeper picks for the event. With an average finish of 7.83 from his last six starts at Texas, you can probably understand why.
Now, if you're not keen on betting more than one driver for this race, keep reading for my top betting tip for the All-Star Race.
2021 NASCAR All-Star Race Betting Pick
There is value in Harvick's odds to win the All-Star Race this Sunday.
With an average finish of 5.50 from his last six starts in Texas, "The Closer" is the most successful NASCAR driver here since February 2018. Two of those starts have resulted in wins, with four top-5s to boot.
Harvick has led for 451 laps from those six races, which is really something. I can see him having a big race this weekend and will happily back the veteran to take the checkered flag in the "Lone Star State."
He's earned some big wins in Texas over the years. Here's a reminder of one of them.
Betting on the NASCAR All-Star Race Online
I've looked past Kyle Larson, Chase Elliott, and many of the other betting favorites for the 2021 All-Star Race.
Instead, I have settled on Kevin Harvick to take the win in Forth Worth. Will he get it done? Well, that remains to be seen. But I believe he is the smartest bet to make from the field.
If you're looking to wager on the All-Star Race online, feel free to take my recommendation over to the top NASCAR betting sites and get your money down. You might see things going another way, of course, and can bet on the driver of your choice!
Whoever it is you go for, good luck with your bets!
AUGUST
Sportsbook of the Month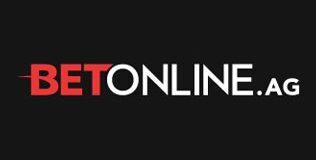 Welcome Bonus
50% up to $1,000
Read Review
Visit Site