Picks and Predictions for the 2021 Indianapolis 500
The 2021 Indy 500 promises to be one of the tightest races we have seen at the world-famous Indianapolis Motor Speedway.
With the 105th edition of IndyCar's crown jewel event going down this Sunday, May 30, I'll be providing my Indy 500 predictions and picks to help you improve your chances of winning money on the race.
Below, you will find the latest odds for the Indianapolis 500 in 2021, as well as my Indy 500 best bets and betting tips. As always, I'll be providing a little analysis to back up my picks, and this should help you understand who's hot and who's not before the Memorial Day Weekend spectacular.
Let's take a look at the odds and starting line-up for the race before I get into my 2021 Indy 500 picks, predictions, and everything else you need to know about wagering on this prestigious event.
Latest Odds for the 2021 Indy 500
Simona De Silvestro
+50000
These are the best odds for the 2021 Indianapolis 500 at the time of writing.
Naturally, they are subject to change. But you can find the latest Indy 500 odds on the top online sportsbooks from now until the start of the race.
Scott Dixon (+400) is the favorite to win the Indy 500 in 2021, which comes as no surprise. The six-time and defending IndyCar Series champion won the 2008 running of the event from pole position and starts at the front of the pack this Sunday.
Only two other drivers come in at treble digit odds to win the Indy 500, with Colton Herta (+600) Alexander Rossi (+900) considered the greatest threats to the Kiwi's dream of kissing the bricks a second time.
Odds for Pato O'Ward, Tony Kanaan, Alex Palou, Josef Newgarden, Rinus Veekay, and Will Power will all be popular with bettors this Sunday.
2021 Indianapolis 500 Starting Lineup
2021 Indy 500 Starting Lineup with Qualifying Times
1
Scott Dixon, 231.685 mph
2
Colton Herta, 231.655
3
Rinus VeeKay, 231.511
4
Ed Carpenter, 231.504
5
Tony Kanaan, 231.032
6
Alex Palou, 230.616
7
Ryan Hunter-Reay, 230.499
8
Helio Castroneves, 230.355
9
Marcus Ericsson, 230.318
10
Alexander Rossi, 231.046
11
Ed Jones, 231.044
12
Pato O'Ward, 230.864
13
Pietro Fittipaldi, 230.846
14
Felix Rosenqvist, 230.744
15
Takuma Sato, 230.708
16
James Hinchcliffe, 230.563
17
Scott McLaughlin, 230.557
18
Graham Rahal, 230.521
19
Conor Daly, 230.427
20
Jack Harvey, 230.191
21
Josef Newgarden, 230.071
22
JR Hildebrand, 229.980
23
Santino Ferrucci, 229.949
24
Juan Pablo Montoya, 229.891
25
Marco Andretti, 229.872
26
Simon Pagenaud, 229.778
27
Sebastien Bourdais, 229.744
28
Stefan Wilson, 229.714
29
Max Chilton, 229.417
30
Dalton Kellett, 228.323
31
Sage Karam, 229.156
32
Will Power, 228.876
33
Simona de Silvestro, 228.353
Dixon took the pole for the 2021 Indy 500, having edged out Colton Herta by just 0.03 mph at Saturday's qualifying run. The Kiwi was the last to partake in the Fast Nine Shootout and had the advantage of knowing what it would take to secure pole position.
The starting line-up above looks very strong indeed, making my predictions for the Indy 500 a little less straightforward than they might have been in other circumstances.
Best Bets for the Indy 500 (2021)
Scott Dixon +400
Pato O'Ward +1100
Rinus Veekay +1800
If you're looking for solid betting tips for the 2021 Indy 500, I'll point you toward my betting guide for this year's race a little later.
I'm bringing it up now, though, as I think there is a very important point to be made here. That is, don't rely only on your best betting pick for the Indianapolis 500 to come through, as this kind of race can throw many a wrench in the works.
As per our Indy 500 betting guide, it is typically better to pick two or three drivers to bet on in the Indy 500, as it gives you a better chance of walking away with a profit.
This year, I'm opting for the three drivers above. Before qualifying last weekend, Veekay was +2200. His odds have come down a little, but there's still value.
Pato O'Ward is an awesome talent, and I think there is a little value in his odds, too. I would have put him around the +900 mark, so I will jump on +1100 without any hesitation.
Finally, Scott Dixon might not be of great value. However, he is a deserving favorite to win the race and unsurprisingly makes it as my Indy 500 betting pick for 2021.
Here's why.
Why Scott Dixon Wins the 2021 Indy 500
When the stars align, you pay attention.
For Scott Dixon — who deserves to be in the greatest IndyCar driver of all time discussion — things often come together nicely.
Six championships and one Indy 500 under his belt later, he still shows no signs of a swollen tummy and will hit the bricks on Sunday with the same hunger in his stomach as he had on his debut.
Dixon's experience will be priceless this weekend, on a day that will give emerging superstars like O'Ward and Veekay something to think about.
My Indy 500 predictions see those youngsters enjoying very encouraging performances that will see them challenge. But ultimately, my pick for the Indy 500, Dixon, will see them both off en route to his second win in "The Greatest Spectacle in Racing."
Can he top that famous win in 2008?
More Wagering Advice for the 2021 Indy 500
I'm not sure if you remember the guide/betting preview for the 2021 Indianapolis 500 I mentioned a little earlier.
Regardless, I have left it for you to look at below. Included in the said guide is a bit more on the main contenders for the race, some helpful hints, tips for betting on the Indy 500, and more betting advice that you should take on board.
Aside from that, I'd recommend another scan over my Indy 500 predictions and picks before you bet on the race. Oh, and don't forget to do a little bit of line shopping for the best Indy 500 odds you can find, too!
Good luck with your bets!
AUGUST
Sportsbook of the Month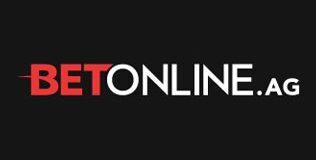 Welcome Bonus
50% up to $1,000
Read Review
Visit Site