Best Bets for the 2021 Henry 180 at Road America – NASCAR Xfinity Series

The NASCAR Xfinity Series is heading to Elkhart Lake, WI, for a race at Road America. The 14 turn, 4-mile road course will host the Henry 180 on Saturday, July 3.
Saturday's race will be 45 laps with stage lengths consisting of 10/10/25 laps. The race will begin just after 2:30 p.m. EST on NBC.
There will be one practice session on Friday at 4:05 p.m. EST on NBCSN. Qualifying will be the following day at 11:35 a.m. EST on NBCSN.
Let's look at four drivers who I think will be good bets for Saturday's race.
Austin Cindric +300
The 2020 Xfinity Series Champion comes into Road America with plenty of momentum. Austin Cindric has led over 25 laps in three of his last four races. He won last week at Pocono Raceway to give him a series-high four victories this season.
Cindric's stats at Road America are very impressive. He started his career with a pair of finishes outside the top 15 at the track. But in the last two seasons, Cindric finished second in 2019 and won in 2020.
Road America isn't the only road course that Cindric excels at. In 16 career starts on road courses, Cindric has four wins and 11 top-five finishes. This season, Cindric has finishes of second, fifth, and 14th.
That 14th place finish could have easily been a win if not for a late caution, erasing Cindric's 10-second lead at Mid-Ohio. On the restart, Cindric wrecked and fell back. Between the three road courses this season, Cindric has led 61 of 180 laps.
He is just so good on road courses that I would bet him no matter his odds.
He also has some extra motivation with a few Cup Series drivers in the field. You know Cindric would love to beat someone like Kyle Busch, especially after losing to him on a road course earlier this season.
A.J. Allmendinger +350
If Austin Cindric is the best driver on road courses, A.J. Allmendinger is certainly a close second. Honestly, I'd say it's more of a 1A/1B situation with the two drivers.
Allmendinger led four laps earlier this season at the Daytona Road Course before contact with Cindric effectively ended his day. The two were battling for the lead when the incident happened. Allmendinger finished second in the next road course race at Circuit of the Americas.
At Mid-Ohio, Allmendinger overcame a pit road penalty to capture the victory. He drove from 24th to third in about ten laps but was way too far back of the leader. Allmendinger got a caution and made a three-wide pass to take the lead and the win.
In 14 road course starts in the Xfinity Series, Allmendinger has five wins and 11 top-five finishes. He also won on a road course in the Cup Series back in 2014.
There's plenty of momentum on Allemdinger's side with three straight finishes of sixth or better. That momentum will definitely help him as he tries to beat Cindric and the rest of the field at Road America.
Kevin Harvick +2000
We usually talk about Cup Series regular Kyle Busch in these articles, but what about Kevin Harvick? Harvick is making his second Xfinity Series start of the season.
Harvick will be driving for the same team, B.J. McLeod Motorsports, that he finished fourth with at Circuit of the Americas earlier this season.
He does have two wins in 12 career starts on road courses in the Xfinity Series, but they both came all the way back in 2007.
However, NASCAR fans know how great Harvick is. He can get in any equipment, especially in the Xfinity and Truck Series, and go out and win. His talent reigns supreme over almost the entire field.
In 45 career starts on road courses in the Cup Series, Harvick has just two wins. One of those wins did, however, come just a few seasons ago at Sonoma Raceway. He crashed in two of the three road courses races this season, but he finished sixth at the Daytona Road Course.
Harvick hasn't been churning out wins in the Cup Series this season, but he's still been as consistent as ever. I know Harvick would love to pick up a win, even if it's in the Xfinity Series. That win could go a long way towards building some momentum on the Cup side.
Kaz Grala +3500
Kaz Grala may be a bit of an unknown name to some NASCAR fans, so let me give you some background. He raced in the Rolex 24 Hours at Daytona at just 17 years old. He won a Truck Series race at Daytona International Speedway in 2017. Grala also nearly won that season on a road course before finishing third to Austin Cindric.
Since then, Grala has been making limited starts in all three NASCAR Series.
He actually has three career starts in the Xfinity Series at Road America. He finished 11th in 2018 before recording back-to-back top-five finishes in 2019 and 2020.
Grala made two starts in the Truck Series this season on road courses. He finished eighth at the Daytona Road Course, then followed that up with an impressive second-place finish at Circuit of the Americas.
If you ask me, his most impressive performance came last season in the Cup Series. Grala subbed for Austin Dillon, who tested positive for COVID-19. Grala led three laps and finished seventh in his Cup Series debut at the Daytona Road Course. He pulled that off with no practice time.
When it comes to longshots, I think Grala is as good as it gets. Clearly, he doesn't need to race every week to have a good result. I'd watch out for him come Saturday.
Summary
Road course races are always fun to watch because of the strategy. We see a lot of drivers pitting at different times, putting different drivers in the lead. That also can lead to the best car having to drive up through the field. It just adds so much excitement.
Betters may want to wait until after practice and qualifying to get a better idea of who the fastest drivers will be.
Make sure to tune in on Saturday at 2:30 EST on NBC!
AUGUST
Sportsbook of the Month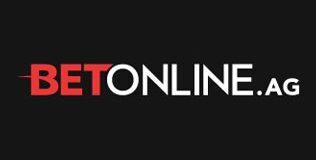 Welcome Bonus
50% up to $1,000
Read Review
Visit Site