Betting Picks for the 2021 F1 Styrian Grand Prix
Max Verstappen is aiming to win back-to-back wins at the Red Bull Ring this Sunday, and the latest odds for the 2021 Styrian Grand Prix show he has a very strong chance of doing so.
Verstappen's hopes of winning his first Formula One Drivers' Championship took a significant leap forward with his sublime victory in last weekend's French GP. This has helped to make him the betting favorite for the Styrian GP and you have to admit that he is on fire right now.
Still, the odds for Lewis Hamilton to win this weekend will be good enough for some F1 bettors to get on. Although he bossed most of the race at the Circuit Paul Ricard, another strategic faux pas from Mercedes opened the door for Red Bull to take maximum points.
If you're betting on the Styrian Grand Prix in 2021, keep reading for some tips, predictions, and, of course, the F1 odds for this weekend.
2021 Styrian Grand Prix Odds
The latest odds for the Styrian Grand Prix (2021) are available over at the top sites for betting on F1 races.
Revenge? The chance of a record-breaking season collapsing under the weight of pressure? In-team fighting? This is about the most exciting race we have had in F1 for years, in my opinion.
But cooler heads prevail, and it's difficult to look past Hamilton's odds here. Yes, I know Mercedes is fumbling the nuts a little, but the Brit is the only winner in this race. With that said, he has just one win in the Austrian GP (raced on the same track), while Verstappen has two from the last three.
It might be worth looking past the two favorites for this race when making your betting pick for the 2021 Styrian Grand Prix. First, Sergio Perez has been excellent for Red Bull so far, picking up a win in Azerbaijan earlier this month. Second, Mercedes' Valtteri Bottas won the 2017 and 2020 editions of the Austrian Grand Prix.
Most have this race as a shootout between the top two, but one of the two drivers above might be a decent value bet.
Best Bets for the Styrian Grand Prix
Winner – Max Verstappen
Pole – Max Verstappen
Fastest Lap – Max Verstappen
Podium – Sergio Perez
Dark Horse – Lando Norris
Although one of my top predictions for the Styrian Grand Prix is that it will be one hell of a punch-out between Verstappen and Hamilton, I envisage some more technical and strategic issues for Mercedes.
Therefore, my betting pick for the Styrian Grand Prix has to be Max Verstappen.
I believe the Dutchman will also pick up the pole and fastest lap, which would be quite the achievement. He did it last week, so why not?
I spoke about the betting value in Bottas' and Perez's odds to win the Styrian Grand Prix in 2021. I stand by that — especially as a tug of war between Hamilton and Verstappen could create an opening for either man to jump on. But of the two, Perez is the value play.
More on that a little further down the page. First, here's my case for Verstappen wins this Sunday.
Why Verstappen Wins the 2021 Styrian Grand Prix
Did I mention that thunderstorms are forecast for the Styrian GP this weekend?
Yup. As if there is anything more poetically apt than the clouds chucking rain down mid-storm over the demigods of F1 as they battle for supremacy.
Given the Red Bull Ring has just ten corners and is fairly short, this could make for one of the most spectacular races we have seen in some time. Even with the intense rivalry between Mercedes and Red Bull aside, I'm excited to see how this plays out.
But ultimately, I like Verstappen's odds to win the Styrian Grand Prix. I think the youngster is inspired and fully equipped to win his first championship.
Just as we thought things were getting to an unmanageable level of boredom in F1, Verstappen steps up and throws a big old log on the fire. He's playing the Ginger Rodgers to Fred Astaire right now, and that's only going to get the best out of both men.
Sure, they are dancing partners in a competitive sense, but don't expect either to hold hands at the end of this one.
At the end of the day, Verstappen should manage to get his nose over the line at Red Bull's home track. But whatever happens, this is a race you do not want to miss.
More Betting Advice for the 2021 Styrian Grand Prix
Looking forward to the race this Sunday? All is shaping up for it to be an awesome one to watch, that's for sure.
Now, if you're keen on betting on the Styrian Grand Prix, that's another thing altogether. As I mentioned earlier, cooler heads prevail. That applies to placing your wagers on the race, too.
In short, don't get too caught up in the hype and drama that you completely lose focus on the sensible bets. I'm sure you know that, but a gentle reminder is always welcome, right?
I spoke about this race potentially coming down to two separate head-to-heads. As such, I strongly recommend my colleague Jerry's piece on head-to-head betting in F1 races.
I'll leave it with you, but not before I bid you good luck with your bets!
AUGUST
Sportsbook of the Month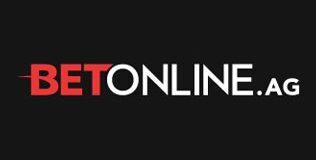 Welcome Bonus
50% up to $1,000
Read Review
Visit Site