Betting Picks for the 2021 F1 Monaco Grand Prix
The stage is set for Sunday's first Formula One street race since 2019 at the most iconic venue in the sport.
If that's not enough to get you excited about betting on the 2021 Monaco Grand Prix, nothing will. Of course, it pays not to let yourself get completely swept away by the hype and buzz around this one, and this is where my Monaco Grand Prix betting preview will come in handy.
I have the latest odds for the 2021 Monaco Grand Prix for you to look at, as well as the best bets to place on the Monte Carlo classic. Having been scrapped completely in 2020, this most exquisite of races is already being talked up as the most important date on this year's calendar.
This weekend sees the very first F1 sprint race, which has effectively shaken up the existing qualification format. Does this mean Lewis Hamilton's odds to win the Monaco Grand Prix in 2021 will be the ones to get on?
Let's see what the bookies are saying.
2021 Monaco Grand Prix Odds
Antonio Giovinazzi
+200000
Check out the latest odds for the Monaco GP above.
You can find these odds with BetOnline. I think they are particularly interesting given defending champion Hamilton is a plus money favorite with the site. Unsurprisingly, Max Verstappen is just behind him and is arguably the only driver capable of outmaneuvering the Brit at the Circuit de Monaco.
Mercedes' Hamilton has three wins at this world-famous venue, having taken the checkered flag in 2008, 2016, and, of course, 2019. Aston Martin's Sebastian Vettel and Alpine's Fernando Alonso have both won here twice, with McLaren's Daniel Ricciardo (2018) and Alpha Romeo's Kimi Raikkonen (2005) the only other active drivers with wins here.
Now we've covered the Monaco Grand Prix odds for 2021, let's move on to the best bets for the race.
Top Bets for the 2021 Monaco Grand Prix
Winner – Lewis Hamilton
Pole – Lewis Hamilton
Fastest Lap – Max Verstappen
Podium – Valtteri Bottas
Dark Horse – Charles Leclerc
I'm looking to play it safe ahead of this weekend's race.
Hence, my predictions for the 2021 Monaco Grand Prix are anything but out of the left field.
Traditionally, this is a race that tends to favor consistency. Or, to put it another way, some drivers get it, while others don't. And consistency what I'm looking for when placing my bets on this race.
Lewis Hamilton is my Monaco Grand Prix betting pick, and I will explain why in the next section. But for now, it's worth pointing out that I believe Hamilton will also take the pole. With the first sprint race set for this weekend, it will be interesting to see what this new feature brings to the table.
On a track that is renowned for its lack of overtaking, you might be surprised to see me make such an interesting Monaco Grand Prix prediction involving Verstappen and the fastest lap. But I believe this one will come down to a duel between the champ and the Dutchman that sees Red Bull end up with something.
I'm predicting a 1-2-3 of Hamilton, Verstappen, and Bottas. However, keep an eye on hometown hero Leclerc, who will be desperate for a grand display on a circuit very close to his heart.
Why Hamilton Wins the 2021 Monaco Grand Prix
You know my most important Monaco Grand Prix prediction is a win for Hamilton. Now I'm going to explain why.
The likes of Graham Hill, Ayrton Senna, Alain Prost, and Michael Schumacher all had multiple wins in Monaco. Why? Well, aside from being elite greats, they had a judicious understanding of what it takes to win on this track.
Hamilton, for me, is in that same bracket.
More than anything, the Stevenage-native has the nous and experience that sets him apart from all other contenders. Sure, Max Verstappen will challenge the Brit on Sunday, but he will ultimately fall short when and where it matters.
Back in 2010, Michael Schumacher brought tears to the eyes of fans of all kinds when he passed Fernando Alonso on Virage Antony Noghès. In doing so, he proved himself as a master at Monaco. And while I'm not expecting Sunday's race to be as scintillating, it will ultimately end with Hamilton taking the checkered flag.
The Monaco hype train is officially at full speed ?

Five reasons to be VERY excited this weekend!#MonacoGP ?? #F1https://t.co/qsko2xSO6p

— Formula 1 (@F1) May 17, 2021
Where to Bet on the Monaco Grand Prix (2021)
Now you have my predictions and pick for the 2021 Monaco Grand Prix, it's up to you what to do with them.
However, if you're looking to gamble on the Monaco GP online, the following betting sites will have you covered. Not only will you find the odds for all drivers to win this weekend, but you can also peruse multiple markets that can enhance your betting experience.
Most of all, enjoy the race!
AUGUST
Sportsbook of the Month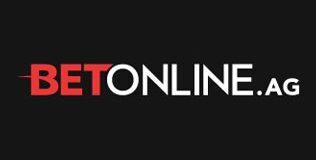 Welcome Bonus
50% up to $1,000
Read Review
Visit Site