Betting Picks for the 2021 F1 French Grand Prix
This Sunday, June 20, is more about Lewis Hamilton vs. Max Verstappen. Thus, betting on the French Grand Prix in 2021 deserves a little more consideration.
After all, it was Sergio Perez that took the win in Azerbaijan on June 6. Circumstances were certainly his friend, but the Mexican will be a contender for Sunday's race at the Circuit Paul Ricard.
I'll reveal my predictions and pick for the French Grand Prix ahead of this weekend's showdown. Included are the winner of the race, the fastest lap, and a few more F1 betting tips for markets you can wager on the oldest GP of them all.
But before we get to that, let's take a look at the online odds for the 2021 French Grand Prix.
Latest Odds for the 2021 French Grand Prix
Antonio Giovinazzi
+200000
If you're looking for the best odds for the 2021 French Grand Prix, Lewis Hamilton is going to come in as the favorite.
Albeit, a slight favorite to win at the Circuit Paul Ricard. There is hardly a nose hair between the reigning F1 champion and Max Verstappen, with the Dutchman almost at the same price.
Sergio Perez is +1000, which will catch some attention with F1 bettors looking for value. Although he is clearly worth mentioning here, I'm not sure he will have what it takes to take the checkered flag two starts in a row. As much as his accomplishment in Azerbaijan was fully merited, Verstappen and Hamilton both suffered disasters.
Once you've had a good look through the odds above, keep reading for my best bets, predictions, and betting pick for the French Grand Prix.
Best Bets for the French Grand Prix
Winner – Lewis Hamilton
Pole – Max Verstappen
Fastest Lap – Max Verstappen
Podium – Sergio Perez
Dark Horse – Charles Leclerc
My pick for the French Grand Prix winner is Lewis Hamilton.
The Brit won the 2018 and 2019 editions of the race and is the only active driver with multiple wins in France. The only other driver on the grid with a victory in the French GP is Kimi Raikkonen, who won here in 2007.
The race didn't go ahead in 2020, of course.
Although I'm recommending a bet on Hamilton to win the French Grand Prix in 2021, I'd suggest looking at Max Verstappen to take the pole and the fastest lap.
There should be betting value in Sergio Perez for a podium spot when the French GP props are released, and I would also think that Charles Leclerc could be worth some pocket change for a top-6 finish at the very least.
Why Hamilton Wins the 2021 French Grand Prix
Although the mercury will hit around 86f on Sunday, the weather will be overcast with a chance of showers.
This will suit Hamilton down to the ground.
Of course, there is more to Hamilton's status as the smart bet for the French Grand Prix. We already know he won the last two races here, with an 18-second distance between him and Valtteri Bottas. Only Ferrari survived without one of its drivers lapped by the Brit.
Tweaks to the W12 also give me a reason to be confident of a win for Hamilton.
Of course, it won't be easy, and I expect a little bit of a tug o' war between the kings of Mercedes and Red Bull. But ultimately, Hamilton should have the ascendency when and where it matters most.
Once Mercedes' strategy is spot on, especially when it comes to tires for terrain, I can't see another winner.
With all considered, my winning betting pick for the French Grand Prix is Lewis Hamilton, with Max Verstappen second and Sergio Perez third.
Betting on the French Grand Prix Online
I'm picking Hamilton to win the French GP, and I think I've expressed why both clearly and concisely.
If you like Hamilton for the win, or any of my picks for that matter, feel free to get your money down on our recommended sites for betting on F1.
You can compare the odds above with more top F1 betting sites and find more bets and markets that you can take advantage of ahead of the race this Sunday.
Oh, and for more odds, bets, and predictions, make sure to spend a little time perusing our betting picks section!
Enjoy the race!
AUGUST
Sportsbook of the Month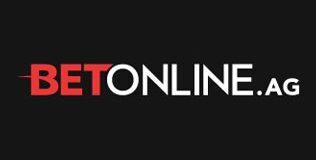 Welcome Bonus
50% up to $1,000
Read Review
Visit Site