Predictions and Picks for the 2021 F1 British Grand Prix
If a packed house of 140,000 fans at Silverstone can't get Lewis Hamilton back in the race for the F1 Drivers' Championship, nothing will.
But if Hamilton's odds to win the British Grand Prix this weekend are anything to go by, he might have to settle for second place again.
Max Verstappen leads the way in the best F1 odds for Sunday's race and is looking good for the win.
As I discuss in my 2021 British Grand Prix predictions and picks, it's hard to look past Red Bull's star, even on Hamilton's turf. But is the value with the seven-time F1 World Champion?
Join me for some F1 betting tips ahead of a crunch clash at the "Home of British Motor Racing" this weekend.
2021 British Grand Prix Odds
I went looking for the top odds for the British Grand Prix and stumbled across the ones above. You can find them at BetOnline.
As mentioned earlier, Verstappen is the favorite to win at Silverstone. But the difference between Verstappen and Hamilton's odds isn't much.
The Red Bull king is first in the official 2021 F1 Drivers' Standings with 182 points. Hamilton is behind him in second with 150, with Sergio Perez and Lando Norris clocking in with 104 and 101, respectively. He has won the last three Grands Prix and is certainly the top dog heading into this race.
Verstappen has never won the British Grand Prix but will be looking to add this illustrious credential to his resume. The problem is that Hamilton has more wins than any other F1 driver at Silverstone (7).
If the Brit is to bounce back and push himself back into the reckoning for a record 8th Drivers' Championship, it has to be here.
It would take a brave person to make a pick for the 2021 British Grand Prix winner outside of the top two bookies' favorites. While there will be competition up the top of the field, there will only be one winner.
With that in mind, here are my betting picks for the British Grand Prix in 2021.
Best Bets for the 2021 British Grand Prix
Winner – Lewis Hamilton +200
Sprint Qualifying Winner – Max Verstappen -165
Fastest Lap – Max Verstappen +120
Podium – Valtteri Bottas -140
Dark Horse – George Russell +500 (Top-6 Finish)
I'm picking Lewis Hamilton to win the British Grand Prix.
That's right. My main pick to win the British GP is Hamilton, despite the problems Mercedes has been suffering in recent times. Despite Verstappen entering the race as the betting favorite for Silverstone. And yes, even with the Dutch-Belgian star looking for his fourth straight victory.
I'll get to why in the next section.
Who wins the sprint qualifying for the British Grand Prix? I'm taking Verstappen at -165. The sprint race format set for this weekend at Silverstone suits the speed of Red Bull's main man. I also trust that he will take the fastest lap.
Bottas gets the third podium place, behind Hamilton and Verstappen. Keep an eye on George Russell, who will be up for this one. Britain's Russell is +2500 to finish in the top-3 and could be worth a shot. But a top-6 at +500 looks credible.
You're probably wondering the reasons for Hamilton as the winner topping my British Grand Prix betting picks. Well, here's why.
Why Hamilton Wins at Silverstone
As the great Manchester United manager Alex Ferguson once said, "It's squeaky bum time."
Lewis Hamilton will certainly feel every fiber of his car seat through this race suit as he hits Silverstone looking for an eight career Grand Prix win in his home country. A win here could very well be the catalyst for a push towards his eighth Drivers' Championship win. A loss? Well, it could be disastrous.
Hamilton has won six of the last seven GPs in Britain, with Sebastian Vettel the only driver to break a perfect seven.
This weekend, Verstappen has the chance to nail the final coffin in Hamilton's hopes of winning that elusive eighth title. There might be time for the Mercedes icon to catch him, but let's be honest here; if Hamilton loses on his home track, it's over for him.
Hamilton wins at Silverstone because he has to win. He'll come through and show his mettle this weekend, and there will be no one — not even Max Verstappen — that will stop him.
Betting on the 2021 British Grand Prix
Head over to the top sites for betting on F1 races to get your bets down for Sunday's race.
There are plenty of markets available to choose from if you're looking for something beyond my picks and predictions for the British Grand Prix in 2021.
This could be the most important Grand Prix of the season, so you do not want to miss it. But it's not the only major sport happening this weekend.
For more betting picks, odds, predictions, and bets, visit the following sections of our site.
AUGUST
Sportsbook of the Month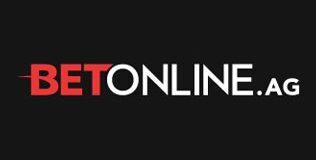 Welcome Bonus
50% up to $1,000
Read Review
Visit Site