College Football Predictions and Picks for Week 9 (2021)

The college football season has been surreal with the number of thrilling finishes involving Top 25 teams.
Predicting and picking college football winners has been more challenging than most seasons. Ranked teams in the Top 10 have been getting listed as underdogs. UCLA was unranked and favored at home over Oregon, which was in the Top 10.
The Ducks survived in a thriller, but they were fortunate to pull the game out. Oregon remains in the playoff hunt, but the Oklahoma State loss at Iowa State was costly.
The Cowboys were undefeated and in the Top 10, but they were underdogs. Their lack of a potent offense caught up with them, and they now have their work cut out for them. Penn State was another Top 10 squad that lost, albeit in nine overtimes to lowly Illinois.
Here are your latest odds via SportsBetting.ag for Week 9's slate of games with the top predictions and picks.
Michigan to Beat Michigan State
The Wolverines defense has been flexing their muscles all season thanks to safety Daxton Hill and defensive end Aidan Hutchinson. They aren't the only two defenders making an impact either.
The stat of the week revolves around Jim Harbaugh in this matchup. He ended up picking up his first victory as an underdog this season against Wisconsin (1-11). Harbaugh has never knocked off a Top 15 AP squad on the road or in a neutral-site game while coaching for Michigan.
Jimmy is 0-11 in such games. He likely won't face another Top 15 team on the road or in a neutral-site again this season if they lose this game. A win and everything remains on the table. They could also earn a conference title trip to Indianapolis with a likely trip to the College Football Playoff on the line.
Before that occurs, they need to buy Ohio State for the first time since 2011. Before a victory over the Buckeyes, they must knock off their bitter rivals in East Lansing first.
Iowa State to Beat West Virginia
Iowa State is finally playing like it had wanted in the preseason when they had Iowa and Baylor on their September schedule. Losing both of those games ended their CFP aspirations, but they still have a shot at appearing in the Big 12 title.
Finishing the season on a strong note is bound to happen. ISU has a few veteran leaders in the program. Matt Campbell is one of the better coaches in the country, but he has a pair of backfield mates that have led the way.
Brock Purdy and Breece Hall are two studs that have won a ton of ball games in Ames. Brock Purdy is 3-0 in his career against the Mountaineers, and he still has Hall behind him in the backfield. These two players alone could carry them to a victory in Morgantown.
Tight end Charlie Kolar and wide receiver Xavier Hutchinson are performing at a high rate. Avoiding a few turnovers will be vital, but the Cyclones knocked off a Top 10 team in Oklahoma State last week. They are the more battle-tested squad and should avoid sweating one out over the Mountaineers.
Pitt to Beat Miami
The Panthers have Kenny Pickett, and the Hurricanes don't have anything close. While Miami did upset NC State in Coral Gables, they will have their work cut out for them on the road against a loaded offense in Pitt.
The options in the passing attack will wreak havoc on the Miami secondary. The Canes are No. 93 against the pass, allowing an average of 245.0 yards per game. Pickett will be enjoying his day against a defense that allows nearly 400 yards a game. Other than Alabama in the opener, this will be the most concern they have all season.
Pickett will receive Top 10 votes for the Heisman and perhaps votes in the top 5 if they can stay in the ACC hunt and potentially win the conference. On the season, Pickett has thrown one measly interception versus his 23 passing scores.
The Pitt passer is a future first-rounder at this rate. He even has reached paydirt three times on the ground. The game may not turn into a blowout, but a two-touchdown victory is well within reach. They are one of my favorite bets of the week that just missed out on making the best bets segment.
Wake Forest to Beat Duke
Wake Forest can score in bunches, and boy did they have an enjoyable and memorable finish over Army. They dropped 70 points in under 16 minutes. Yes, their time of possession was awful in comparison to most teams that win football games.
Duke is allowing a ton of yards these days. They are ranked No. 111 in the FBS, allowing 444.7 yards on defense.
That spells doom and gloom against a Wake Forest offense led by quarterback Sam Hartman. The Demon Deacon signal-caller has threaded it for over 2,000 yards with 19 passing touchdowns.
There is no stopping this offense unless you are the likes of Georgia these days. Wide receiver Jaquarii Roberson has been getting behind the defenses at will thus far in the season. He is on pace for over 1,000 yards and has a shot at double-digit scores as well.
Wake Forest is laying 16.5 points against one of the worst defenses in the Power Five. WF-Duke should be a blowout with another 50-burger, more than likely to occur.
Georgia to Beat Florida
The Gators are coming off their bye week, and they are searching for answers. Dan Mullen has struggled mightily this season, and the team seems to be fragile. Mullen has been testy in post-game pressers and is getting annoyed by questions from the media.
Florida is only No. 52 against the run, which is a bad matchup against Georgia's rushing attack. Keeping the game within two scores could be a challenge for a program that has not seen a defense like the Dawgs.
Notre Dame to Beat North Carolina
The Tar Heels and the Fighting Irish were both preseason Top 10 teams, but UNC already has three inexplicable losses with nearly a fourth suffered against Miami. Notre Dame has quietly kept its name in the ring of CFP potential contenders.
They need to run the table and look impressive doing so, but they have ways to go to become a national title contender. This line is a bit fishy under a touchdown in South Bend, but the Irish haven't been blowing many teams out.
Sam Howell was one of my preseason darlings if the team around him could do much, but they haven't. The Heels defense has been average at best and Notre Dame is a well-coached squad. A win here puts the Irish closer to achieving a bid to a New Year's Six game.
The Heels are up there for bigger disappointments and it will be a challenge to get enough stops to win on the road. Notre Dame can control the clock and get themselves another victory
Other Week 9 College Football Predictions
No. 24 Coastal Carolina to Beat Troy
No. 2 Cincinnati to Beat Tulane
No. 4 Oklahoma to Beat Texas Tech
No. 7 Oregon to Beat Colorado
Mississippi State to Beat No. 12 Kentucky
No. 15 Oklahoma State to Beat Kansas
No. 19 SMU to Beat Houston
No. 5 Ohio State to Beat No. 20 Penn State
Virginia to Beat No. 25 BYU
Fresno State to Beat No. 21 San Diego State
There are plenty of great matchups on this slate to witness more upsets in Week 9. The Top 25 is an underdog in a few games that will likely come down to the wire. I foresee five ranked teams losing in these ranked matchups listed above but believe three others will suffer a loss.
The Mountain West is an intriguing conference. There are three teams in the West Division that look better than any team in the Mountain Division. Utah State, Boise State, Air Force, and Colorado State all have their concerns.
San Diego State, Nevada, and Fresno State are all worthy of cracking the Top 25. All three have been ranked at some point this season other than the Wolf Pack. Carson Strong is a fine quarterback that will play in the NFL, but this has been a fun race.
I like the Bulldogs in a road upset over San Diego State due to their quarterback. Jake Haener can sling it and has the weapons to dissect an Aztec squad, lacking offensive firepower.
The other potential upset to circle is Kentucky going down to Mississippi State. The secondary of the Wildcats has been a problem for them throughout the season, and Hail State has enough talent on the perimeter to expose them.
Best Bets for Week 9
The Badgers have won four of their past five against the Hawkeyes. Plus, Wisconsin has won seven of their past nine games against Iowa. The offensive struggles and inability to do much on offense have been costly.
Wisconsin showed some life and won on the road against a Purdue team that just thumped Iowa. I never play that game of this team beating that team, but the Badger defense should suffocate Iowa. The Badgers have already lost two games at home. Look for them to protect Camp Randall and avoid losing a third.
Texas is capable of winning at Baylor without playing great defense. It would be nice to see them come away with a few turnovers, but they can outscore most Big 12 teams. The Longhorns are coming off their bye, meaning a victory could save them from losing five-plus games this season.
Ole Miss is an underdog against a feisty Auburn squad. This game comes down to Matt Corral and the Rebel backfield.
If the Rebels can control the line of scrimmage and find enough running room to move the chains, Bo Nix will need to play the best game of his career.
Upsetting LSU on the road was feasible, but keeping up with the high-octane Rebels offense will be a chore. There are your top Week 9 predictions and picks with your best bets. Best of luck with your choices, and be sure to come out on top this weekend.
Don't forget to check out more of the latest odds and analysis involving our Michigan and Michigan State preview.
AUGUST
Sportsbook of the Month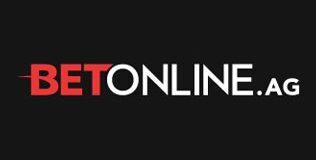 Welcome Bonus
50% up to $1,000
Read Review
Visit Site