Best Bets for the 2021 B&L Transport 170 – NASCAR XFinity Series

For the third time this season, the NASCAR Xfinity Series is heading to a road course.
Mid-Ohio Sports Car Course will host the B&L Transport 170 on Saturday, June 5 at 1 p.m. ET on FS1. The 170-mile race will be run over 75 laps.
Road-course races can produce some surprising results. Let's take a look at some of the favorites at NASCAR betting sites, along with some dark horse picks for Saturday's race.
Austin Cindric (+165)
There was a time where Austin Cindric was solely viewed as a road course ace. A driver who excelled at road courses but struggled everywhere else.
Cindric shed that label in a big way in 2020, winning six times, including four times on non-road course tracks. Those six wins earned him the 2020 NASCAR Xfinity Series Championship.
Now don't get it twisted; Cindric is still an excellent road racer. In 15 career road course races in the Xfinity Series, Cindric has four wins, 11 top-five finishes, an average finish of 6.5, and has led 25 percent of his laps at those tracks.
By the way, those stats include his success at Mid-Ohio Sports Car Course.
In two career starts, Cindric has a win and a second-place finish. He led 105 of 150 laps across the two races. It's hard to ask for much more from Cindric.
He's been one of the top drivers this season. Three wins already have Cindric in prime position to defend his title. His road course stats this season? Two top-five finishes and 31 laps led.
I know there isn't a ton of value with him being the favorite, but you can't argue with the stats. This may be the most surefire bet you'll make all season.
Cindric will start Saturday's race from the pole.
A.J. Allmendinger (+350)
If there's anyone that can match Cindric's success on road courses, it's A.J. Allmendinger. Allmendinger, like Cindric, was once viewed as just a road course ace. He's evolved on non-road course tracks since going to the Xfinity Series in 2019.
He won on an oval last season at Atlanta Motor Speedway and backed that up with a win earlier this season at Las Vegas Motor Speedway.
Allmendinger has been lights out on road courses in the Xfinity Series. It's four wins and 10 top-five finishes for him in 13 career starts.
He has two career starts at Mid-Ohio Sports Car Course. His first was back in 2013, but it was a dominant effort. He led 73 of 94 laps en route to his first career NASCAR win across all three series. I wouldn't discount the win just because it happened eight years ago.
Allmendinger came back in 2019 and finished third to Cindric.
Allmendinger was running part-time in both of those seasons, so he wasn't as familiar with the car and the crew. He comes back this year in a full-time position in pursuit of a championship.
Part of me thinks there's a bit of competition between Cindric and Allmendinger on who is the better road course racer. Surprisingly, neither has won yet on a road course this season, but that should change this week.
Allmendinger will have some work to do as he starts 12th.
Miguel Paludo (+4000)
Now, we're starting to get into the dark horse contenders. Miguel Paludo was tabbed by JR Motorsports this offseason to drive in three road course races this season.
He finished a very respectable seventh at the Daytona Road Course in February. He was in the position to score a top 10 finish two weeks ago at Circuit of the Americas (COTA), but a transmission issue ended his day early.
Paludo raced in the Truck Series from 2011 to 2013. After not racing in 2014, Paludo went back home to Brazil in 2015 and began driving in the Porsche GT3 Cup Series. He had a ton of success in the series before and after his stint in the Truck Series.
Paludo won the championship for the Carrera Cup in 2008, 2009, and 2020. He also won a championship for the Endurance Series in 2017.
Those races are primarily run on road courses, so he clearly knows what he's doing.
In addition to his Xfinity Series experience, Paludo has one start on a road course in the Truck Series. In 2013, he led 10 laps at Canadian Tire Motorsport Park en route to a third-place finish.
Paludo is racing for one of the top teams in the Xfinity Series. The car already has one win this season with Josh Berry. The speed is there for Paludo to pull off a surprise win.
He'll have to come from deep in the field, though, as he starts 29th.
Jeremy Clements (+10000)
Many people consider Jeremy Clements, an underdog, but is it about time we shed that label?
He has five top 10 finishes this season and sits eighth in the point standings. Considering he drives for one of the smaller teams in the sport, that's an extremely impressive stat.
Clements has had his moments on road courses in the Xfinity Series. He most notably captured his first and currently only career win at Road America in 2017. He led 10 of the 45 laps and made a frantic pass for the lead, coming to the white flag after making contact with Matt Tifft.
Road-course racing is something Clements has had success with even outside his lone victory. In terms of average finish, three of his four best tracks are road courses. The problem is Mid-Ohio Sports Car Course is probably his worst road course track.
It's definitely concerning that he has just one top 10 in seven career starts at Mid-Ohio Sports Car Course, but I'm going to tell you why I'm not worried.
In his first six career starts at Road America, he had five finishes outside the top 20. Of course, he followed that up with the win.
Maybe history will repeat itself this weekend. I know bettors would love it if a longshot could take the victory.
He starts eighth on Saturday.
Final Thoughts
I know it's not much of a profit when you bet on the favorites, but I think races like this should be exceptions. Cindric and Allmendinger just seem to have such a huge advantage on the field. There are no Cup Series drivers in the field to steal a win away from either one of them.
Paludo and Clements are certainly worth a flier, as I truly believe they could surprise people, but it'll be tough. Their best chance to win is consistently running top five to top 10 all day and hope for some late-race carnage.
You never know what will happen on a late-race restart. If they put themselves in position, they may be able to steal one.
AUGUST
Sportsbook of the Month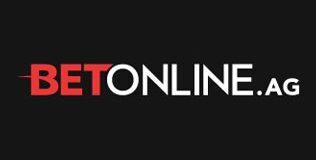 Welcome Bonus
50% up to $1,000
Read Review
Visit Site