2021 Autotrader EchoPark Automotive 500 Sleeper Picks and Value Bets

Over the last two weeks, we've raced at track types that can produce a surprise winner. Bubba Wallace pulled off the upset two weeks ago and last week, Tyler Reddick and Chris Buescher nearly did the same.
A 1.5-mile track doesn't seem like the type to have a surprise winner. However, we saw Austin Dillon accomplish that last summer. In the fall race, Christopher Bell had a third-place finish.
Let's check out a few sleepers for the Cup Series at Texas.
William Byron (+1600)
Best Bet: Top 10 Finish (-175)
William Byron went into the Charlotte Roval facing a must-win situation. For a while, it looked like Byron would pull off that victory. Unfortunately, a late caution bunched up the field and he couldn't recover from a late penalty.
While Byron is no longer in the playoffs, he still has an excellent chance to capture his second victory of the season.
He doesn't have a ton of past success at Texas, with two top-ten finishes in six starts. However, we saw Byron lead a race-high 30 laps in this year's All-Star race.
The biggest reason I'm high on Byron is his success on low-wear 1.5-mile tracks this season. A low-wear track is where track position is a lot more important than fresh tires.
Here are his numbers from those four races.
| | | |
| --- | --- | --- |
| | Finishing Position | Laps Led |
| Las Vegas | 8th | 25 |
| Kansas | 9th | 0 |
| Charlotte | 4th | 19 |
| Las Vegas | 18th | 7 |
In the second Las Vegas race, Byron ranked number one in total speed. Unfortunately, a late flat tire relegated him to an 18th place finish.
I could realistically see Byron winning the race. However, I feel much better going with the top 10 bet. That's why he is also one of my top bets among top contenders.
Alex Bowman (+2000)
Best Bet: Top 10 Finish (-130)
Just like his teammate, Alex Bowman went into the Charlotte Roval in a must-win situation. Bowman dealt with battery issues before coming home with a 10th place finish.
In his first eight starts at Texas, Bowman failed to finish better than 13th. Over the last three starts, we've seen improved results.
| | | |
| --- | --- | --- |
| | Finishing Position | Laps Led |
| 2019 | 5th | 11 |
| 2020 | 30th | 0 |
| 2020 | 5th | 43 |
In the summer 2020 race, Bowman was running just outside the top 10 with 15 laps to go. Denny Hamlin got loose, sending Bowman into the wall. If not for the crash, there's a good chance Bowman comes into this race with three consecutive top 10 finishes at the track.
Bowman has three top-five finishes on 1.5-mile tracks this season. One of those came on a low-wear track in Charlotte.
He also had a sixth-place finish in this year's All-Star race.
It's hard to go wrong with any Hendrick Motorsports driver on 1.5-mile tracks. Kyle Larson and William Byron have three wins on the track type between them. Bowman has shown plenty of speed and knows how to run up front at Texas.
Bowman has what it takes to score another top 10 finish.
Tyler Reddick (+3000)
Best Bet: Top 10 Finish (-120)
Last week, Tyler Reddick was one spot away from making it two straight weeks of long shot winners. Reddick had a spirited run on the Charlotte Roval, but he had to settle for second.
This week, Reddick heads to a Texas track that has served him well in the past.
In the summer race last season, Reddick used pit strategy to score a second-place finish. Reddick didn't have the best car, but he was able to hold onto his track position in the final 20 laps.
Before looking at the numbers, I had no idea Reddick had so much success on 1.5-mile tracks this season. I mean, look at his finishes.
Homestead: 2nd
Las Vegas: 22nd
Atlanta: 26th
Kansas: 7th
Charlotte: 9th
Atlanta: 6th
Las Vegas: 6th
He had a bit of a rough start but Reddick is riding a streak of four straight top 10 finishes on the track type. He may no longer be in the playoffs, but that didn't stop him from scoring a pair of top-six finishes in the Round of 12.
Whether it's pit strategy or pure speed, I like Reddick's chances to extend his top 10 streak on 1.5-mile tracks.
Ricky Stenhouse Jr. (+15000)
Best Bet: Top 20 Finish (-170)
I'll be honest, it would take a lot for Ricky Stenhouse Jr. to win this week. However, he has the longest odds among drivers that could win this race on pure speed. Plus, I think he has the best value when it comes to top 20 bets.
Stenhouse joined JTG Daugherty Racing last season. A lot of people expected his performance to get worse with the team change. His overall numbers remained the same, but we saw him shine on 1.5-mile tracks.
In 2020, he scored a pair of top-five finishes at Las Vegas and Charlotte. He also had a 12th place finish at Texas.
This season, Stenhouse has finished between 11th and 17th in five of the seven 1.5-mile tracks. That lines up with his previous history at Texas.
If you take out the three races he was unable to finish due to a crash or suspension issue, Stenhouse has seven straight finishes between 11th and 16th.
It's very unlikely that Stenhouse wins this race on pure speed. However, we saw Austin Dillon win last summer with a car that had an average running position of 14th.
Stenhouse should be able to score a top 20 finish. If pit strategy comes into play, maybe he pulls off a shocking victory.
Where to Bet on the Autotrader EchoPark Automotive 500 in 2021
NASCAR betting is so much more than the race winner. You can bet on top-five, top 10, top 20, etc. with the top NASCAR betting apps.
I have my sleepers but feel free to take a chance on another driver. You never know what might happen.
September
Sportsbook of the Month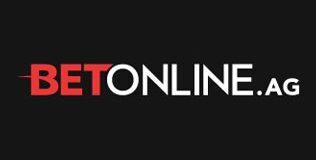 Welcome Bonus
50% up to $1,000