Best Bets for the 2021 Ambetter Get Vaccinated 200 – NASCAR Xfinity Series

The NASCAR Xfinity Series is heading to the Northeast for the first time this season. New Hampshire Motor Speedway will host the Ambetter Get Vaccinated 200. The drivers will race on the 1.058-mile oval for the first time since 2019.
Fans can watch the race on Saturday, July 17 at 3 p.m. ET on NBCSN. It will consist of 200 laps with stage lengths of 45/45/110.
Following a runner-up finish last week, Jeb Burton will start on the pole for just the second time in his career. His Kaulig Racing teammate, Justin Haley, will join him on the front row.
Kyle Busch's retirement from Xfinity Series means we'll likely see different favorites for the rest of the season. Let's look at some of the top plays for this week's race.
Christopher Bell (+130)
Kyle Busch drove the No. 54 Joe Gibbs Racing Toyota to five victories this season. Now that Busch is done, the car shouldn't be as good, right? Well, not exactly.
Christopher Bell makes his first Xfinity Series start since 2019. Bell dominated the Xfinity Series with seven wins in 2018 and eight wins in 2019. Now, as a full-time Cup Series driver, he is back in the Series at one of his best tracks.
He has two career starts at New Hampshire Motor Speedway in the Xfinity Series. Let's look at how he did in both starts.
| | | |
| --- | --- | --- |
| | 2018 Race | 2019 Race |
| Starting Place | 2 | 2 |
| Finishing Place | 1 | 1 |
| Laps Led (Out of 200) | 93 | 186 |
In 2018, Bell went toe to toe with former Cup Series champion Brad Keselowski. Bell took the lead from Keselowski on the final restart with 18 laps to go. Keselowski got close to Bell in the last few laps, but he couldn't pass him.
The 2019 race was much easier for Bell. He dominated the race from start to finish, beating second-place Cole Custer by four seconds.
Bell had a strong run going in last year's Cup Series race at the track. However, a flat tire while running sixth sent him spinning. He wound up finishing 28th.
I'm sure people are glad Busch is no longer driving the No. 54 car, but we may see that car out front a lot on Saturday with Bell behind the wheel.
He rolls off the grid 14th.
Justin Allgaier (+450)
Justin Allgaier may benefit the most from Kyle Busch's retirement from the Xfinity Series. Allgaier finished second to Busch at Texas Motor Speedway and Nashville Superspeedway. Without Busch in the field, it may be Allgaier's time to shine.
Allgaier has a solid track record at New Hampshire Motor Speedway. He has six top 10 finishes in nine career starts at the track. However, he has the third-best average finish among drivers racing on Saturday. Among those drivers, he is the only one with more than two starts.
The good thing for Allgaier is he keeps getting better and better at the track. Since joining JR Motorsports, Allgaier has finished seventh or better in three of his last four races here. That includes a third-place finish in 2019.
Another thing going for Allgaier is his recent success in the Series. Just look at his last ten races.
Darlington Raceway: First – Led 10 of 148 laps
Dover International Speedway: Third – Led 93 of 200 laps
COTA: Third – Led three of 46 laps
Charlotte Motor Speedway: 11th
Mid-Ohio: 35th
Texas Motor Speedway: Second – Led 23 of 171 laps
Nashville Superspeedway: Second – Led 11 of 189 laps
Pocono Raceway: Third – Led 10 of 90 laps
Road America: 12th – Led five of 45 laps
Atlanta Motor Speedway: Seventh – Led four of 164 laps
He is on the verge of a victory both this season and at New Hampshire Motor Speedway. Look out for Allgaier as he starts fifth on Saturday.
Daniel Hemric (+850)
What does Daniel Hemric have to do to win an Xfinity Series race? The guy has been so close to capturing his first career win, but something always gets in the way.
Last week at Atlanta Motor Speedway, it looked like Hemric would finally breakthrough. But a rash of late cautions bunched up the field.
Hemric was leading with under ten laps to go when contact with Kyle Busch sent him into the wall. Hemric went on to finish 30th.
Despite some setbacks, there is a lot for Hemric to be excited about this season.
He ranks second in the Xfinity Series with 390 laps led and five stage wins this season. He also ranks third with seven top-five finishes and 11 top 10 finishes in 18 races.
In two career starts at New Hampshire Motor Speedway, Hemric has finishes of 12th and 11th. Those don't exactly scream success, but they came for Richard Childress Racing.
Hemric now races for Joe Gibbs Racing. That's the same team that has won the last five Xfinity Series races at New Hampshire Motor Speedway. I think you see what I'm getting at.
I feel for this guy, but I know his time is coming. The team's success at the track should put Hemric in a great position on Saturday.
Hemric starts 15th, but I think we'll see him lead at least one lap for the sixth consecutive race.
Brandon Jones (+2000)
Brandon Jones's 2021 season is one of the weirdest I've ever seen. In 18 races, Jones has yet to win, but he has seven top-five finishes and 10 top 10 finishes. So, definitely a solid season for Jones, but let's look at his other eight finishes.
Daytona International Speedway: 37th
Phoenix Raceway: 33rd
Atlanta Motor Speedway: 37th
Talladega Superspeedway: 37th
Dover International Speedway: 35th
COTA: 17th
Road America: 19th
Atlanta Motor Speedway: 39th
In Jones' defense, he isn't running badly. Five of his six finishes outside the top 30 are because he was unable to finish the race with crash damage. Still, it's just so odd to see him either finish really well or really badly. There's no in-between.
Like Daniel Hemric, Jones raced twice for Richard Childress Racing at New Hampshire Motor Speedway. He didn't impress with an 11th and 34th place finish.
Once he joined Joe Gibbs Racing, his results got much better at the track. He has a pair of top 10 finishes in his last two races here. Jones even led 13 laps and won a stage during the 2019 race.
At this point, we know it's either going to be really good or really bad for Jones. I like his chances this week, especially with his high odds.
Jones will have some work to do early, as he starts 23rd.
How Will the Racing Affect My Picks?
New Hampshire Motor Speedway is one of those tracks where tires don't mean a ton. We're going to see drivers stay out or take two tires a lot on Saturday. I wouldn't expect many four-tire pit stops.
This probably helps the guys in the back just because they can feel more comfortable gambling on strategy. Still, if you have a fast car, strategy isn't going to hold you back.
Make sure you place your bets before Saturday at 3 p.m. ET.
If you enjoy motorsports bets, check out my colleague Adam Haynes. He posts odds and picks for the NASCAR Cup Series, as well as F1.
AUGUST
Sportsbook of the Month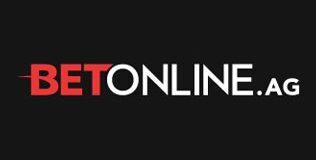 Welcome Bonus
50% up to $1,000
Read Review
Visit Site