Best Bets for the Alsco Uniforms 250 – NASCAR XFinity Series

After a week on the 13-turn, 2.25-mile road course at Mid-Ohio Sports Car Course, the NASCAR Xfinity Series is back on an oval. The 1.5-mile Texas Motor Speedway will host the Alsco Uniforms 250 on Saturday, June 12.
Saturday's race will be 167 laps with stage lengths of 40-40-87. The race will begin just after 4 p.m. ET on FS1.
Last week's winner, AJ Allmendinger, will start on the pole. His Kaulig Racing teammate, Justin Haley, will join him on the front row.
Let's look at the four drivers I've earmarked as good bets for this weekend's race.
Kyle Busch (-118)
I know, I know. It's no fun picking the favorite, but Busch's stats at Texas Motor Speedway in the Xfinity Series are undeniable.
In 22 career starts in the Xfinity Series at Texas Motor Speedway, Busch has nine wins and 16 top-five finishes. Those are some pretty good numbers if you ask me.
Truthfully, Busch is good everywhere when it comes to the Xfinity Series. But I'd say Texas Motor Speedway is probably his second-best track in the series. His 11 wins in 24 career starts give Phoenix Raceway the edge as Busch's best track.
I think the most impressive thing about his wins at Texas Motor Speedway is his dominance. He led 38.5 percent of laps he ran at the track.
Busch is not just winning races; he's flat-out dominating them.
He had a stretch from 2008-2010, where he won five straight races here. He led at least 126 laps in each of those five races.
Busch has won three of the last five races at Texas Motor Speedway. That number would be four out of five and three in a row had he not been disqualified after crossing the finish line first in last summer's race.
If I somehow haven't convinced you that Busch is a master at Texas Motor Speedway, how about I briefly tell you his Cup Series stats. Four wins and 14-top five finishes in 30 career starts. Even in a down 2020 season, Busch picked up his lone win of the season here.
Busch starts 14th on Saturday, but I expect him to be out front in no time.
Harrison Burton (+1100)
Harrison Burton has quietly been one of the most consistent drivers this season. He's yet to win a race, but he has three top-five finishes and nine top 10 finishes through 13 races this season. The consistency has Burton third in the point standings.
Burton has been a master in his three career starts in the Xfinity Series at Texas Motor Speedway. His finishes at the track are seventh, fourth, and first.
The win in last fall's race was extremely impressive, as he spun out halfway through the race. He came back from that and ran down leader Noah Gragson on the final lap and passed him in the final turn.
Burton clearly has speed on the 1.5-mile tracks this season. Austin Cindric turned Burton late in a race earlier this season at Las Vegas Motor Speedway, and Burton still recovered to finish ninth.
The two biggest comparisons to Texas Motor Speedway are Atlanta Motor Speedway and Charlotte Motor Speedway. Burton finished third in each of those races this season.
Burton is due for a win this season, and Texas Motor Speedway presents his best opportunity up to this point. Hopefully, his Joe Gibbs Racing teammate, Kyle Busch, will give him some advice on how to keep winning here.
He'll have some work to do on Saturday, as he starts 18th.
Justin Haley (+2500)
Justin Haley is someone who we don't typically look at unless it's a Superspeedway track. After all, his three career wins came on those big tracks. So the big question is, can Haley break through on a non-superspeedway track? I think he can.
Haley consistently runs in the back half of the top 10. Just one of his eight top 10 finishes is in the top five. That came last week with a second-place finish at Mid-Ohio Sports Car Course.
His stats at Texas Motor Speedway are similar to his 2021 season. Three top 10 finishes in four career races here.
Haley's lone finish outside the top 10 at Texas Motor Speedway came in the fall race in 2019 when he blew an engine.
I talked about Atlanta Motor Speedway and Charlotte Motor Speedway being the best comparison for Texas Motor Speedway. Haley has shown speed at both those tracks.
He finished eighth, third, and eighth in three career starts at Atlanta Motor Speedway.
His Charlotte Motor Speedway stats don't look as impressive with two finishes outside the top 15, but they don't tell the whole story. Haley was involved in a wreck late in each race while running inside the top 10. He finished fifth in his first race here.
Haley is on the cusp of becoming one of the top drivers in the Xfinity Series. He just needs to take the next step of racing in the top five every week. I'm sure he's getting a lot of help from teammate AJ Allmendinger.
Texas Motor Speedway is a hard track to pass at, so starting second on Saturday will be a huge boost for Haley.
Brandon Brown (+20000)
Can Brandon Brown win on pure speed? Probably not, but he exceeds expectations just about every week.
Brown doesn't drive for one of the bigger teams. In fact, he drives for his own single-car team. As a result, they're at a disadvantage in speed and equipment, but that doesn't stop him from competing with the sport's elites.
Brown surprised a lot of people last season by making the 12-driver playoff field. He finished the season with six top 10 finishes and one top-five finish.
He topped both those stats with two top-five finishes and seven top 10 finishes through 13 races this season.
There is plenty of momentum for Brown's team, as they have finished fourth and sixth in the last two races.
In last summer's race, Brown finished 10th at Texas Motor Speedway, then backed it up with a fifth-place finish in the fall race. That was his lone top-five finish in 2020.
It doesn't hurt that he has two top 10 finishes at Charlotte Motor Speedway.
Brown typically tries to get off strategy with the leaders. He knows he can't match their speed, but he can take advantage of strategy when things fall his way.
He did just that two weeks ago at Charlotte Motor Speedway. Brown saved a set of fresh tires for late in the race while everyone else used theirs earlier in the race.
Brown got a late caution and put on the tires. In the final 20 laps of the race, Brown drove from 21st to fourth.
The way his team knows how to work strategy could score him a win.
He starts seventh on Saturday.
Summary
Texas Motor Speedway is one of those tracks where track position is extremely important. We will likely see drivers choose it over pitting for fresh tires.
Last summer, we saw Austin Dillon score an upset victory in the Cup Series race by taking two tires late in the race when just about everyone else took four.
I do think Kyle Busch has the upper hand in this race, even if he's starting in 14th. Saying that this is one of those races where strategy could play a big factor in who wins.
We could be in store for an upset winner on Saturday, so head to the top online NASCAR betting sites and get your wagers down.
AUGUST
Sportsbook of the Month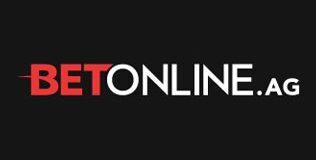 Welcome Bonus
50% up to $1,000
Read Review
Visit Site