Prediction and Pick for the 2020 NASCAR Xfinity 500

The NASCAR Cup Series heads to Martinsville Speedway in Virginia for the Xfinity 500 this Sunday, November 1.
This is the last race on the 2020 calendar before the "Championship 4" in Phoenix next weekend, and it just might be a classic. The playoff field will be rounded down to just four drivers following the conclusion of this race, so it's safe to say that all is at stake.
Who will conquer "The Paperclip" this Sunday? Who will win the 2020 NASCAR Xfinity 500?
Join me as I analyze the odds for the Xfinity 500 and make my pick for this Sunday's NASCAR at Martinsville.
Xfinity 500 Odds
Martin Truex Jr. (+300) is the favorite to win the 2020 Xfinity 500.
Why? Well, it seems Martin likes Martinsville, if his record on NASCAR's shortest track is anything to go by. He has won the last two races at "The Half Mile of Mayhem," and has failed to finish in the top-7 just twice in his last 11 starts here.
Truex came agonizingly close to qualifying for the Round of 4 in a rain-soaked Autotrader EchoPark Automotive 500 at Texas Motor Speedway. Ultimately, he came up short, finishing 2nd.
It's a case of do or die for Martin at Martinsville this Sunday. And in all honesty, he couldn't have hoped for a better track to throw the kitchen sink at.
Truex will be hoping Brad Keselowski (+600) has an off-day in Virginia.
Keselowski has eight finishes in the top-5 from his last nine starts here, with a 10th place finish at the 2018 STP 500 his worst finish in five years. This guy knows the track well and has picked up wins in April 2017 and March 2015.
Keselowski has finished 3rd, 3rd, 5th, and 1st from his last four starts at The Paperclip.
With Joey Logano already officially qualified — and Kevin Harvick a virtual lock — Denny Hamlin (+600) and Keselowski are poised to make it to the Championship Race in Phoenix next weekend.
But nothing is guaranteed, of course. Hamlin has five career wins at Martinsville, with three of them coming back to back from 2009 to 2010.
However, the last of his wins on this track came back in 2015, with a 24th place finish in June far from a great return.
Kyle Busch (+800) is probably still buzzing from his first win of the year.
All in all, 2019's Cup Series champion has suffered a poor defense of his title in 2020. But can he break a few hearts this weekend? Well, that's all he has to race for. And it's not like he did his teammate, Truex, any favors in Texas this week.
Joey Logano (+800) advanced to the final race by winning in Kansas earlier this month.
Logano has just the one win at Martinsville, back in October 2018, but I don't see him winning.
But who will win the 2020 NASCAR Xfinity 500? Here's my pick.
Why Martin Truex Will Win the Xfinity 500
The pressure is on for all drivers hunting for a spot in the Championship Race at Phoenix, but of all the drivers desperately pushing forward, Truex is the one most likely to win at Martinsville.
He has enjoyed tremendous success at this track over the years, with two wins in the last two races at the track summing up his threat to the field. It's not as though he has always been a stud here — it took him 23 starts in 11 years to better 5th place — but his recent record has been excellent.
Two wins, five top-5s, and six top-10s give Truex an average finish of 5.00 from his last seven races at Martinsville. That's only second to Brad Keselowski, who has one more top-5 finish since February 2017.
All in all, I think the situation he finds himself in will get the best from Truex, who also has good stats from similar tracks like Dover and Richmond in recent times.
Will Truex win the Xfinity 500 and advance to next week's race? He's my pick, anyway.
Final Words
The Xfinity 500 is the penultimate race of the 2020 Cup Series, and that is a little sad.
But there is no need to worry about how you are going to get your motorsports betting fix when we are covering other sports such as Formula One in our picks section.
If you find something you like, head over to the best online sportsbooks for the latest odds for racing events.
Good luck with your bets!
August
Sportsbook of the Month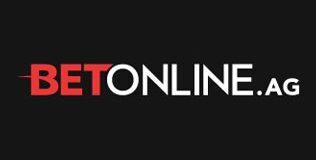 Welcome Bonus
50% up to $1,000